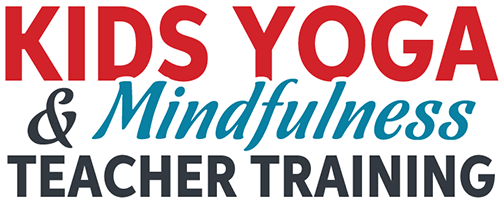 Our Kids Yoga & Mindfulness Teacher Training is for those who wish to share yoga with children ages 3 – 14 years.
The Go Go Yoga for Kids Teacher Training will not only show you the high-level theory of teaching yoga to children but the actual execution of how to effectively and efficiently introduce yoga and mindfulness to children. A love for children and desire to instill lifelong benefits is at the center of the training.
It is time to take the guesswork out of what is truly effective for introducing yoga and mindfulness to children with this step-by-step comprehensive teacher training.
Begin Making a Difference Today
 Learn: How to efficiently and easily plan a kids yoga class from beginning to end
 Proven class management strategies so your classes flow effortlessly
Teach: Breathing exercises, yoga games, poses, mindful moments, and yoga challenges that promise to keep your students learning and engage
 Everything you need to know about teaching yoga to children professionally
 Inspire: The Secrets to Teaching Yoga to Children! (this is worth the investment of the whole course!)
Take The Guesswork Out Of Teaching Yoga To Children.
Get Everything You Need to Start Teaching Yoga to Kids
The secrets to teaching yoga to children
Proven class management strategies so your class flows effortlessly
Easy no-fail kids yoga lesson planning
Exact breathing exercises for calming and relaxing children
The best yoga poses for growing kids
Yoga games galore that they will want to play again and again
Best yoga props to use with children to make class memorable
Effective ways to manage and motivate your students
How to create mindfulness in children
Everything you need to know to teach kids yoga professionally
Learn how to effectively teach yoga and mindfulness to children in our easy to follow step by step proven format.
We can't wait to see you inside the training!