Spring has finally arrived! It was a perfect day to celebrate with Kids Yoga in the Park with Go Go Yoga for Kids and Des Moines Parent. Over 50 kids, parents, and caregivers joined in the outdoor yoga fun.
First, we warmed up our bodies with Sunrise and Sunset Salutations followed by some Sunflower exercises. Next, we selected surprise poses from the Kids Yoga Challenge Pose Cards. We practiced and perfected our yoga poses by showing how strong we were with our Warrior 2 jumps, rowing in our Boat Pose, Down Dog kick ups, and the Tree Pose balance challenge.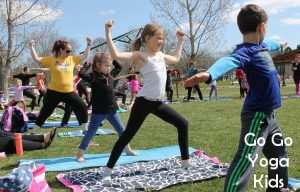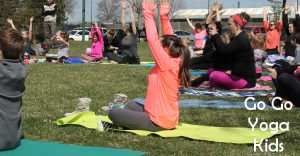 I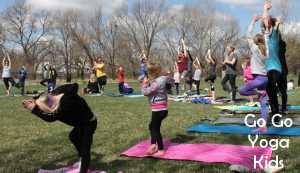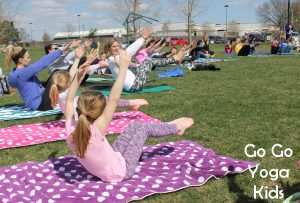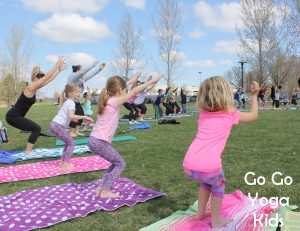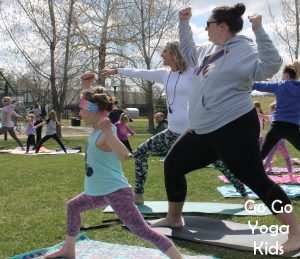 We practiced our poses with a fun Musical Mats game and completed the class with a very peaceful and relaxing Stillness and Savasana while listening to the sounds of nature all around.
Check out our Kids Yoga in the Park preview below. It was a windy (but sunny!) day. The audio isn't perfect and we were able to get just a little glimpse of this fun class with video, but will give an idea of the fun we had!
Want to learn more about How to Plan a Kids Yoga Event and Class Like a Pro? See our best tips and article here. No it does not include fully charging your video camera 😉 These tips are very hands-on and practical.