Book
Go Go Yoga for Kids: A Complete Guide to Using Yoga With Kids
•Over 150 fun and creative yoga games, activities, and challenges for all ages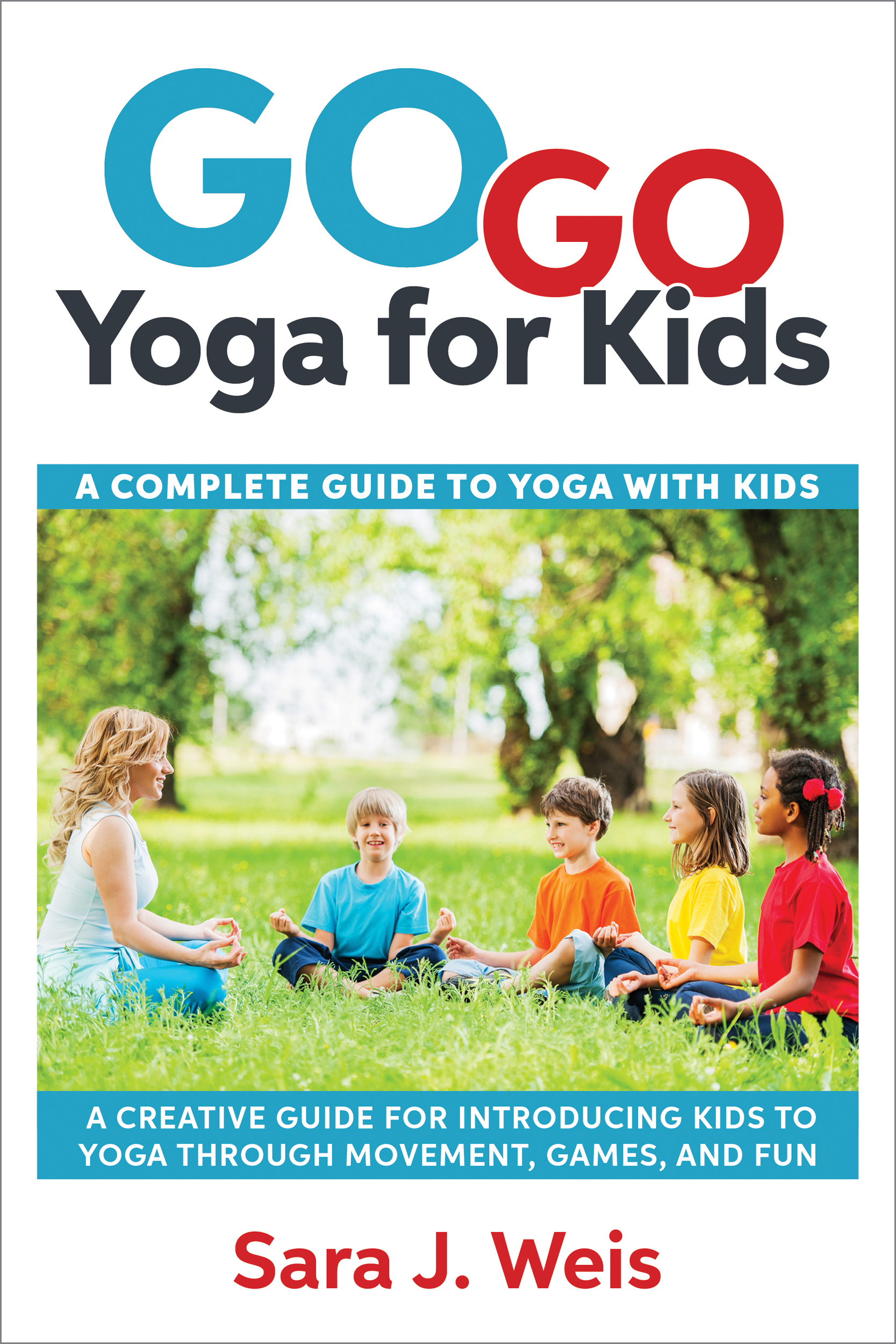 •Fifteen ready to use unique yoga lesson plans that will have kids engaged from the start
•Ways to bring mindfulness and awareness to all children
•Kid yoga photos and pose illustrations
•Easy ways to incorporate yoga at school or home for all types of learners and abilities
•Partner poses, balance work, and inversions
•Books, music and other fun resources to help kids learn about yoga.
This book details everything in an easy to follow, step-by-step format that will help you successfully teach yoga to kids of all ages. Go Go Yoga for Kids is the only resource you will need to inspire children in a healthy and lifelong way.
Go Go Yoga for Kids: A Complete Guide to Using Yoga with Kids: 12.99 + shipping.
A big benefit of buying directly from us is that we will happily sign or add a personal message in your copy. International shipping is available for an additional cost. Contact us here for either request.
---
Yoga Cards
Our Kids Yoga Challenge Pose Cards will challenge kids with balance, flexibility, mindfulness, and more. This card deck includes 30 pose cards including partner poses, confidence building pose mantras, and fun games to play together using these cards.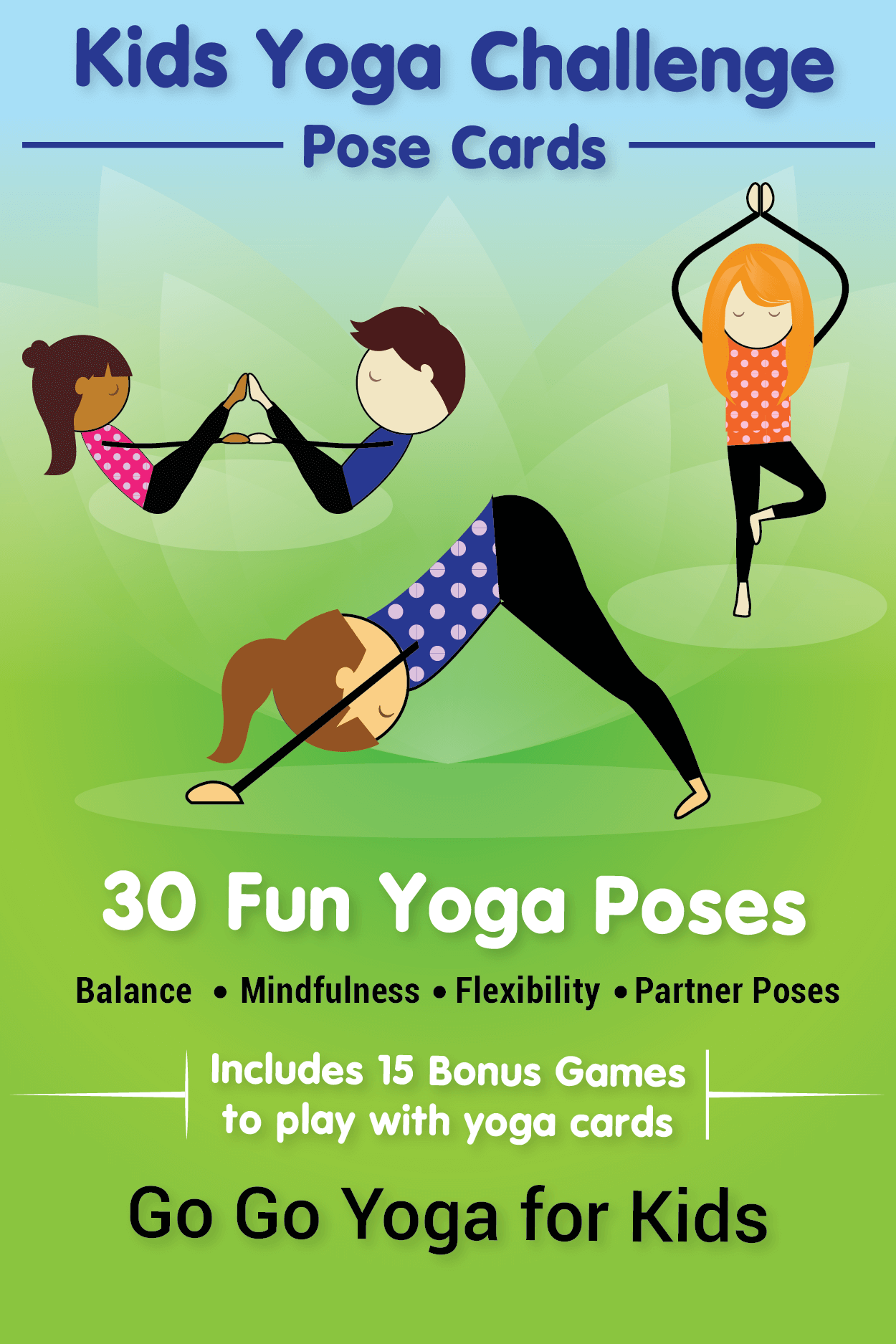 The Kids Yoga Challenge Pose Cards include:
30 progressive yoga poses including partner poses
Empowering pose mantras for beginners and meditation
Poses rated from 1-5 stars based on difficulty
Easy to flow poses for your own yoga routine
15 Bonus Games to play using the pose cards
Tested and proven yoga poses to bring most mental and physical benefit
Takes only minutes each day to gain lifelong skills and health benefits
The Kids Yoga Challenge Pose Cards: 12.99 + shipping.
---
Bundle Deal: Get the Kids Yoga Challenge Pose Cards and the bestselling Go Go Yoga for Kids book for only 19.99 + shipping. Save 30%.
---
Yoga is fun! Get kids fit, flexible and focused with Go Go Yoga for Kids! For anyone who enjoys kids and yoga and wants to make a positive difference in their lives, Go Go Yoga for Kids has resources for you to introduce kids to yoga through movement, mindfulness, fun, and games.
See our complete list of recommended resources including kids yoga picture books, yoga props, games and more.
---
Available for a limited price.  Find out more here.