What a blast it was to be back at Athleta for another fun kids yoga class. This time leading a Partner Yoga for Kids class. We warmed up our bodies with exercises to get our hearts pumping. Then got ready for our partner and group poses.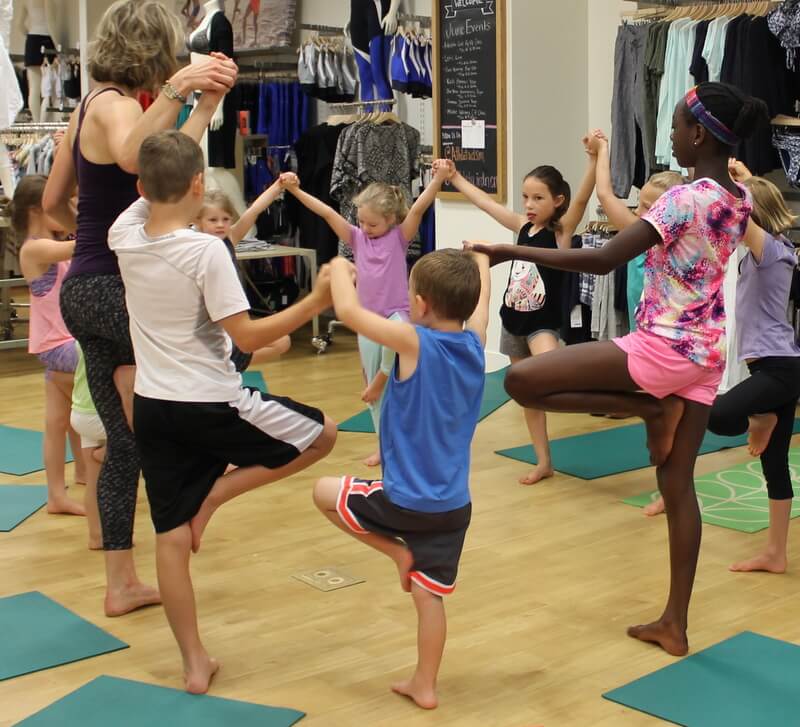 We got into out Partner Poses using our Kids Yoga Challenge Pose Cards.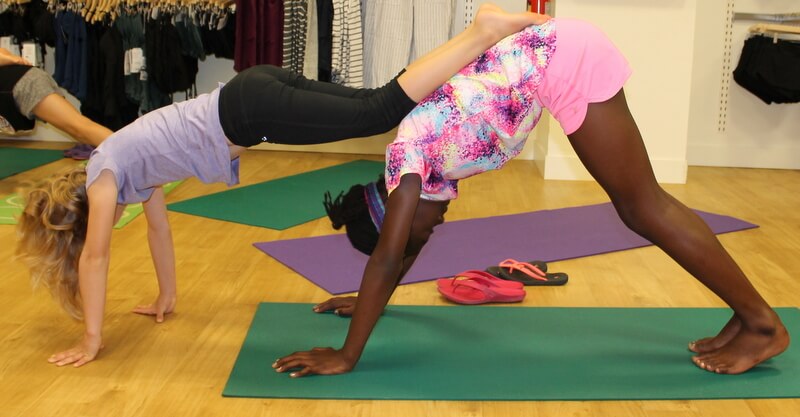 The yoga cards were perfect as we worked on mastering the 4 challenge levels with the included partner poses.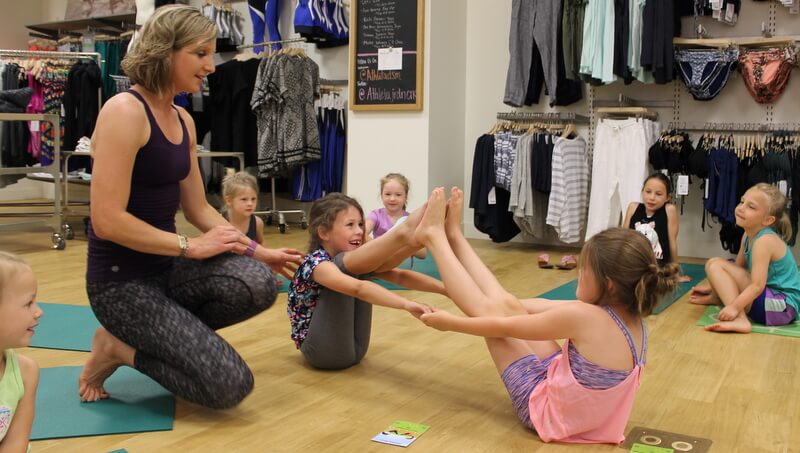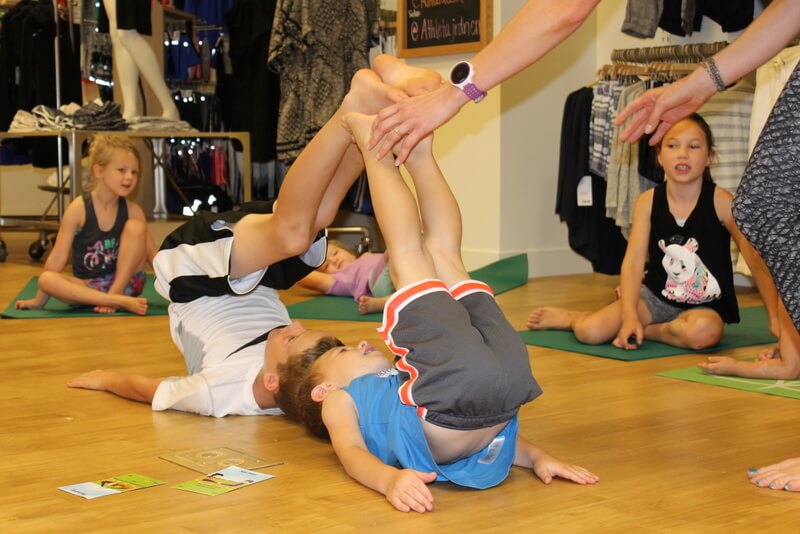 We continued with some fun team building group yoga poses with our Down Dog Tunnel. The kids loved it and did great!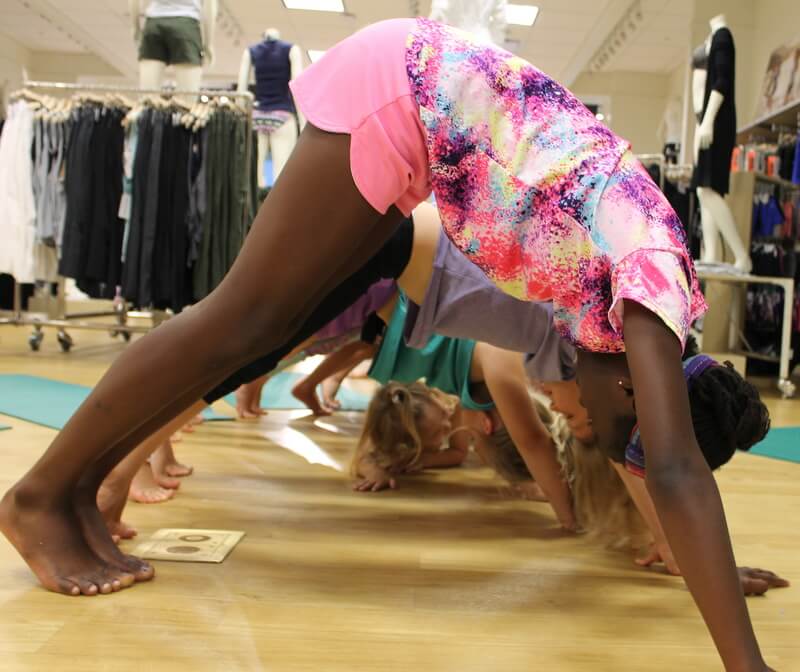 We closed class with a Stillness and Savasana and with a few deep cleansing breaths. If you are looking to try out some more partner poses, see our tips on partner poses here.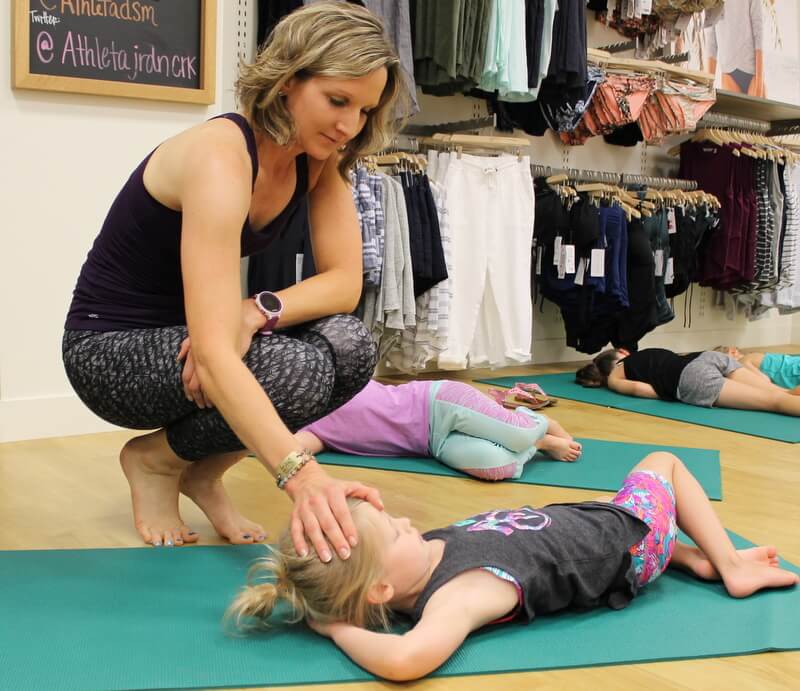 You May Also Enjoy:
Partner Poses Kids Love to Show Off
Tips for Working in Partners in a Kids Yoga Class