Go Go Yoga for Kids is known for their engaging and effective kids yoga lesson plans. Our two bestselling books Go Go Yoga for Kids: A Complete Guide to Using Yoga with Kids and Go Go Yoga for Kids: Yoga Lessons for Children include over 300 unique yoga poses, games, lesson plans, breathing exercises, partner poses, read aloud books, and much more.
You can also receive your free kids yoga lesson plan, games and poses delivered monthly.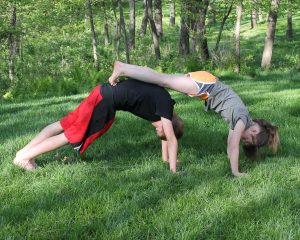 Don't miss out! Get free tips, games and lessons to use with kids of all ages!
See our recommended kids yoga resources here.
Archives: