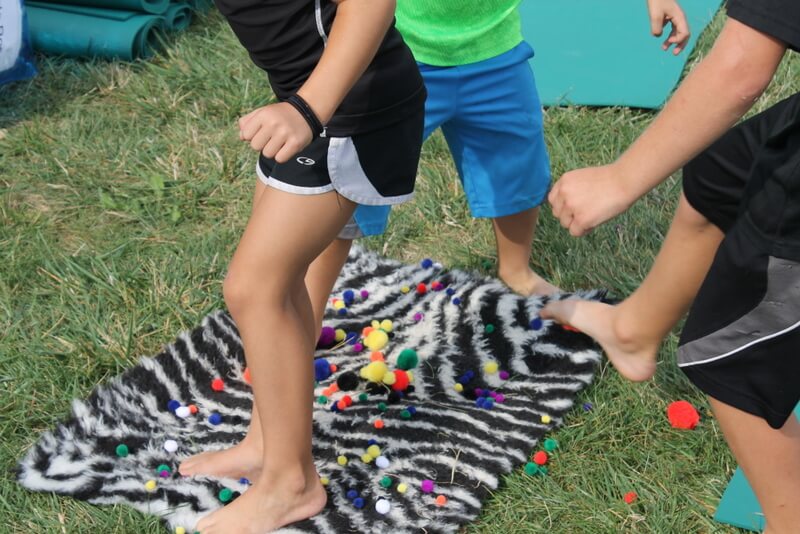 It was a beautiful day for some family fun and outdoor yoga at Family Fun Day. We spent the morning playing family yoga games, trying new poses, and getting kids excited about yoga.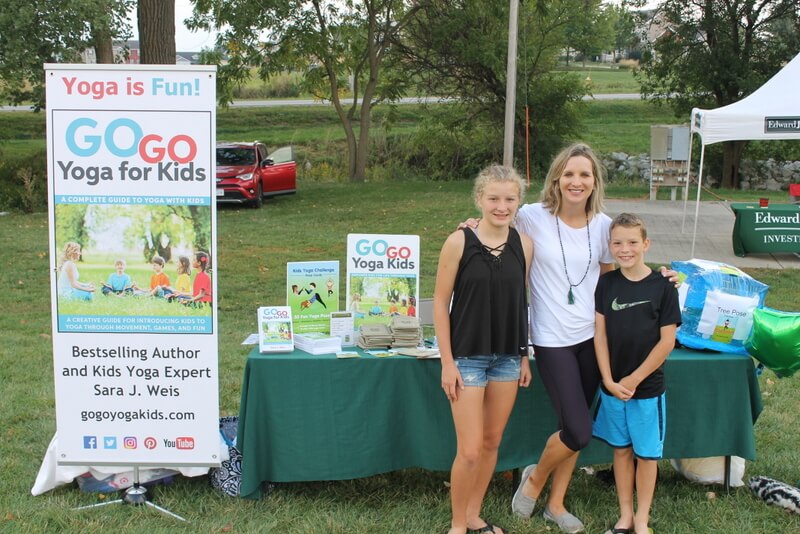 Want more Family Yoga Fun?
Welcome to a fun family yoga class! We will move into some yoga poses that will help you feel calm, comfortable and strong. Then we will move into some partner yoga poses, a Plank Challenge, and then a relaxing stillness and savasana which is so good for your body.
1. First, begin in Child's Pose. Bring your forehead to the ground. This is a very centering and grounding pose. Let's take a few deep centering breathes in and out of your nose. We have had some crazy weeks, our schedules have changed, we miss our schools, our teachers, our friends, but it is going to be ok. We will have a strong body and mind and we will get through this.
2. Move into Tabletop position and let's move through Cat Pose and Cow Pose. You may be on a screen a bit more than normal and it is important to keep our spines fluid and flexible.
3. Go ahead and step forward into Ragdoll Pose. Sway side to side. Let your arms and head hang. This is a great release for your lower back and a very centering pose.
4. Now move into Gorilla Pose. This is a fun pose! Bend your knees as much as you want to. Place your hands under your feet. Maybe you can just reach a few fingers under there. That is ok! Let your head hang. Can you make some gorilla noises?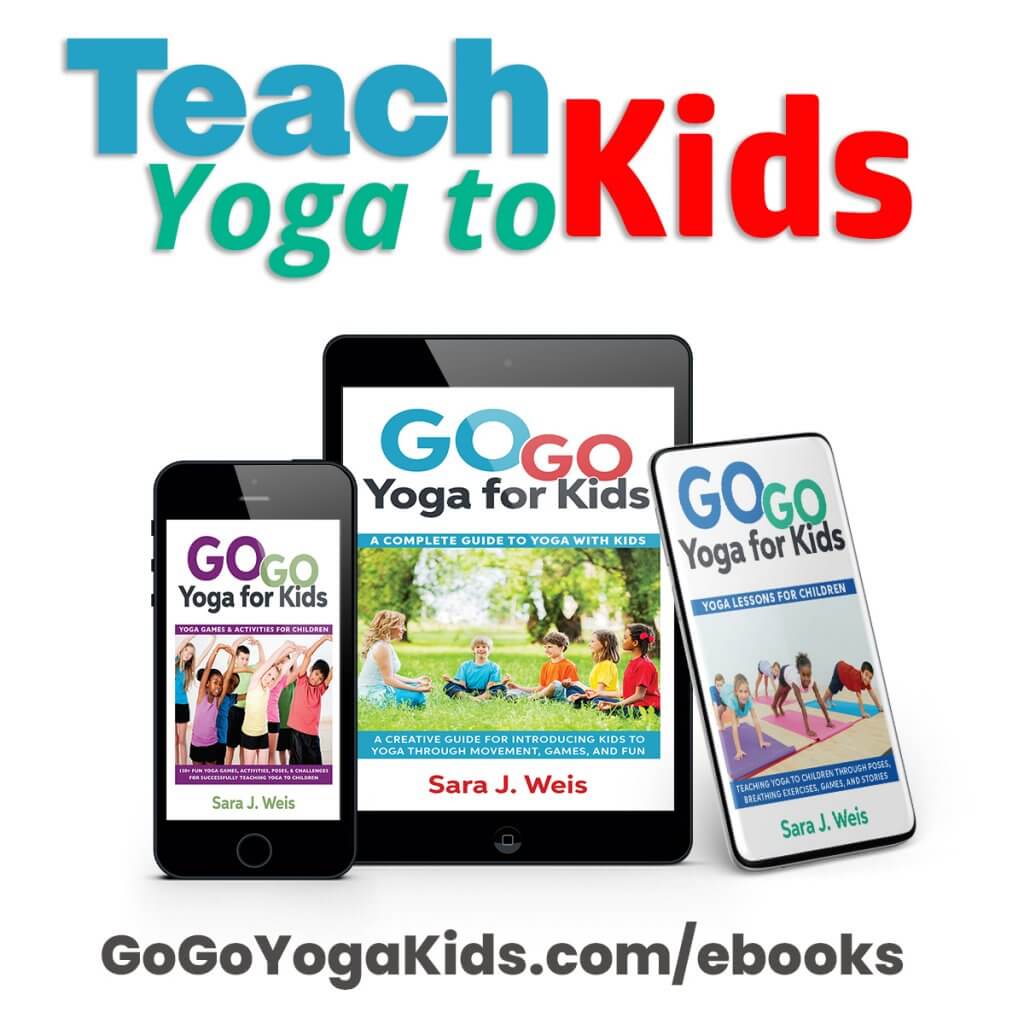 5. Now reach overhead to mountain pose. Feel strong and tall. Pull your shoulders back. Look up above your hands. You are strong. LET YOUR HEART SHINE. Go ahead and close your eyes. It feels good and strong.
6. Now take a big inhale and on the exhale dive forward over your feet. This is almost like you are diving into a large swimming pool. We can't wait to do that this summer!
7. Next step back into Down Dog Pose. Would you like to be taller? This pose lengthens and strengthens your leg muscles. Walk out your dog. Think about taking your dog for a walk after he has been cooped up all winter!
You May Also Enjoy: