Welcome to the Best Yoga Games for Kids
Kids love playing yoga games and it is a wonderful way to build strength, teamwork, flexibility and have fun moving their bodies in good and healthy ways.
Find your FREE Games Guide with directions, game downloads, resources and more.
Do you remember as a kid playing a game where you cannot touch the ground at the park or playground?
The Hot Lava Yoga Game is similar to that, but played with yoga mats. It one of the most popular yoga game for the kids! They love to play Hot Lava and cannot get enough.
Thisis a wonderful game to get bodies moving, hearts pumping and smiles on faces while they practice the yoga poses that they just learned.
Hot Lava is found in our newest bestselling book; Go Go Yoga for Kids: Yoga Games & Activities for Children.
Get your book on any device and save! Use code
TEACHER25
and save 25% off your order in our
Go Go Yoga for Kids E-Store
.
Find hundreds of Kids Yoga Games, Lesson Plans, Mindfulness Exercises, Poses and more.
How to Play Hot Lava: Yoga Game for Kids:
Number of players: 6+
Materials: Music, yoga mats, Kids Yoga Challenge Pose Cards
Recommended Ages: 3 and up
TheHot Lava Game Directions:
The Kids Yoga Challenge Pose Cards
Leader Notes: This is a fun game for all ages. The younger children tend to stay at the top of the mats so the distance is not as far. The older children enjoy leaping from one mat to another from the back of the mats.
I do not generally have the children get out "out" if they are the last one to make their yoga pose. The goal is after all to get the children moving in positive ways, practice yoga poses, and have fun.
Variation: This game could also be called Musical Mats (played similarly to Musical Chairs found in Go Go Yoga for Kids: A Complete Guide to Yoga with Kids).
More Favorite Kids Yoga Games: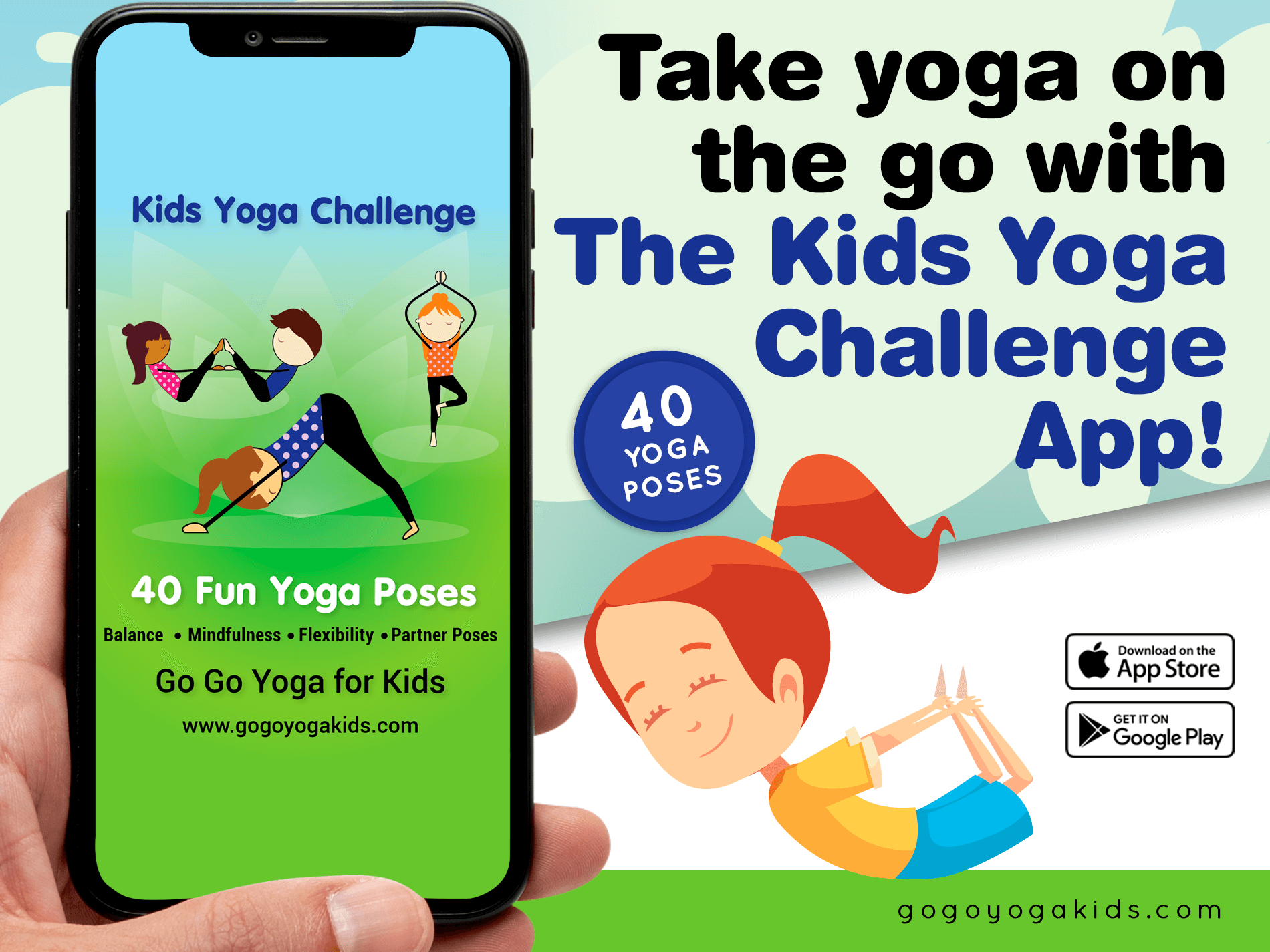 More Favorite Kids Yoga Games