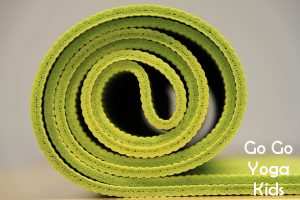 You, your breath, and your yoga mat. Is that all you need for yoga?! Unlike other sports and activities, there are very few materials that your child really needs to practice and have fun with yoga.
Do kids really need kid yoga mats? Not necessarily, but they definitely do help kids feel like they are "officially doing yoga."
Give Kids Their Own Space
It is, important to give kids their own space while practicing yoga
They thrive on having their own area to move, bend and explore.
Having their own space helps give them confidence in practicing their poses and gives them a perimeter in which to work in.
"Having their own space is" especially wonderful for younger ages or children with special needs.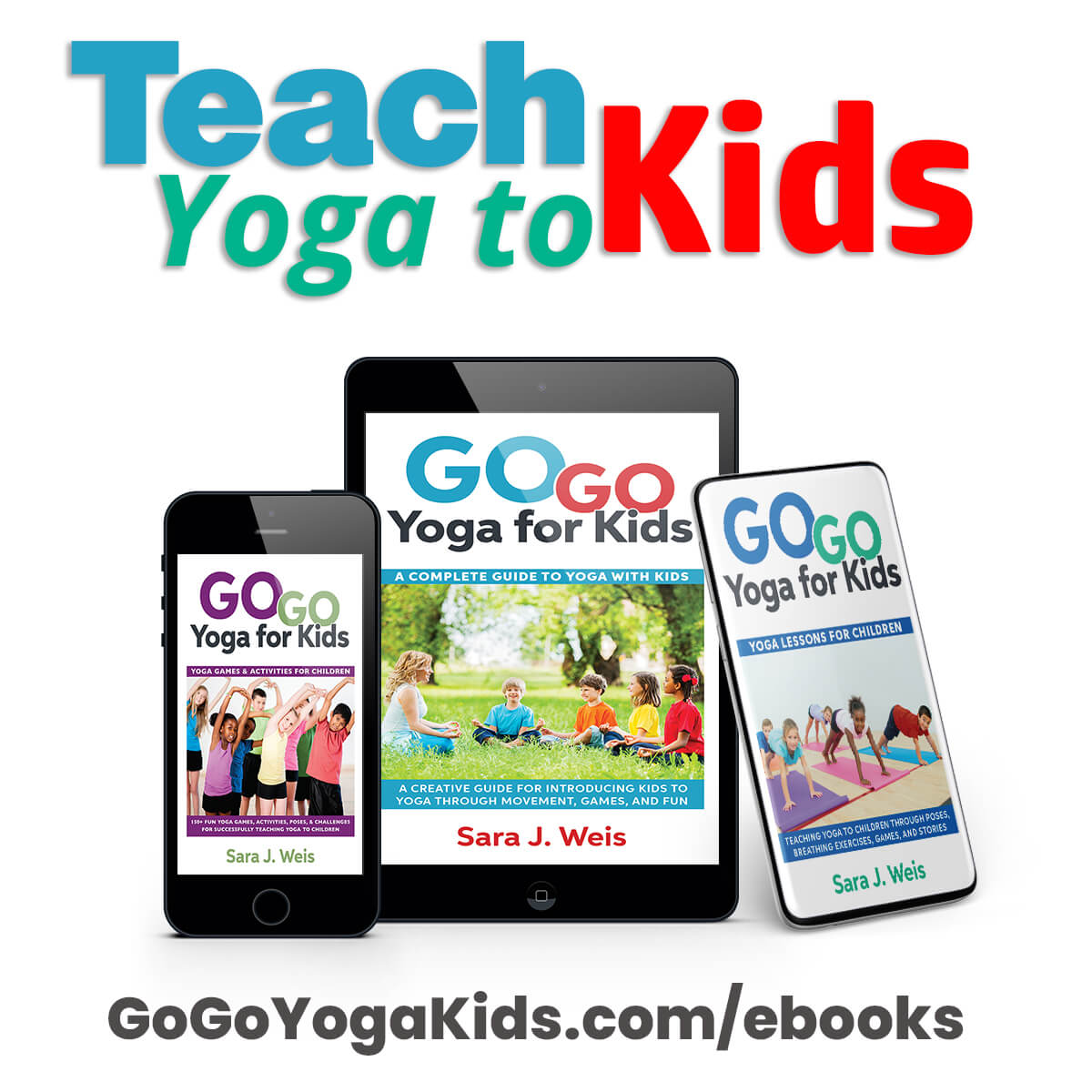 Where to Find Kids Yoga Mats
You don't need, to spend too much on yoga mats for kids and they definitely do not need the full adult-sized yoga mats. Those can be too big, bulky, and harder for kids to handle.
You can find discounted yoga mats online. My favorite place is YogaOutlet.com
Yoga Outlet has a Mat Roll if you are going to need several yoga mats for a yoga-themed party and for camps or classes.
Mat Rolls are wonderful because you can individually cut them into 15-18 kid-sized mats. Remember kids are smaller than adults so they do not have to be as long! You can also choose the thickness of the kid yoga mats.
Here we are having a little fun before cutting our yoga mat roll to create yoga mats for kids.
I have also had success with using beach towels for preschool classes, outdoor yoga classes, and birthday parties. Just be careful not to use those on slippery floor surfaces!
No matter what you use, it is fun to just be able to take your yoga to go- anywhere! It is fun to encourage them to take their mats on the go- outside in the backyard, park or to the beach! Just have fun with yoga!

You May Also Enjoy:
Kids Yoga Teacher Favorite Props and Materials