Hello and welcome! I am so happy you are joining us for The Kids Yoga Lesson Planning 101 Training for sun salutations for kids. Find your printable workbook here.
1. We covered the importance of why you NEED to have a lesson plan when you teach yoga to children. Watch the training video here.
2. We talked about the MOST Important Part of Your Kids Yoga Class here.
3. Then we made Breathing Exercises NOT boring for kids here.
Now, grab your Kids Yoga Lesson Planning 101 Guide and jump right in!
Part 3: Sun Salutations for Kids & Connect With Breath
After you and your students have focused on their Breathing Exercises, you can begin Part 3 of your Kids Yoga class with Sun Salutations.
The Sun Salutation portion of a yoga class and is wonderful for warming up the whole body. It is also exciting because your kids yoga students are now ready to connect their breath with this movement.
Keep it Familiar
I like to keep the Sun Salutations relatively similar for each class. Familiarity builds confidence. Similar to adults, kids like to feel as if they are in control and can really pay attention to their breath and movement during the Sun Salutations if they are comfortable and familiar with the flow.
Sunrise to Sunset
I like to use the analogy of sunrise to sunset with I introduce Sun Salutations to kids. They breathe in and raise their hands above their heads for the sunrise and the dive forward on the exhale over their toes for the Sunset.
At the end of our Sun Salutations, we talk about how we feel stronger, lighter and more focused. This simple exercise is a wonderful way to get their bodies warm and ready for the next Active Movement portion of the class.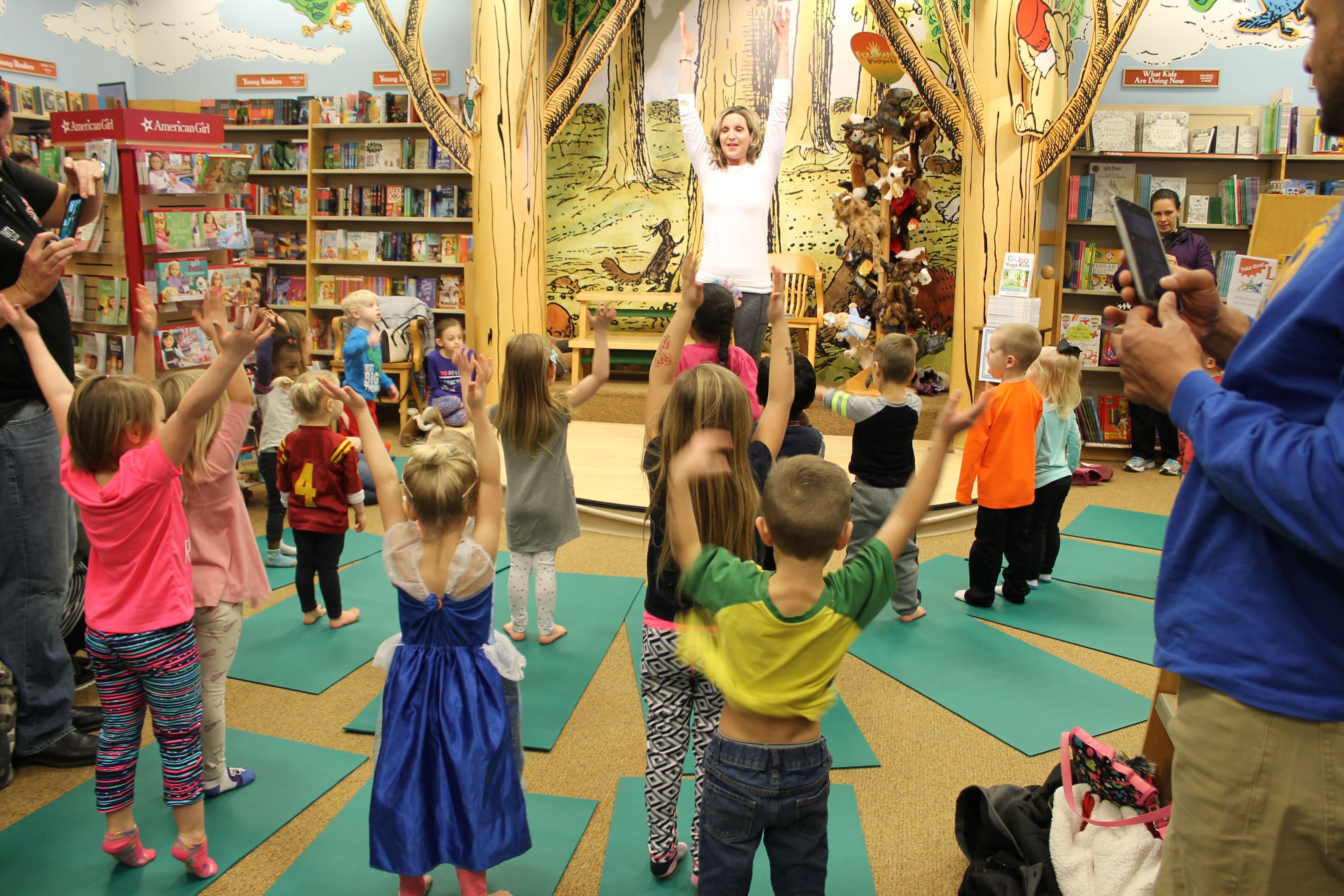 Kids Yoga Lesson Planning 101 Video Series
Now you are ready for the next part of your Kids Yoga Class: Active Movement.
You May Also Enjoy:
The Most Important Part of a Kids Yoga Class
Celebrate the Earth (Our World) with These Kids Yoga Poses & Games