Bring the Summer Olympics to you? Get children fit, focused and Olympic ready with this free Go Go Yoga Kids  Summer Olympic Guide. Swim, row, and vault your way to a Gold Medal…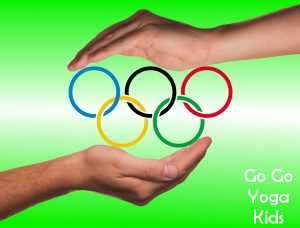 kids yoga style!
Want more kids yoga ideas and lesson plans? Check out Go Go Yoga for Kids: A Complete Guide to Using Yoga with Kids.
This complete resource gives teachers, parents and yoga instructors EVERYTHING you need to use yoga with kids. Lessson plans, creative games and ideas are given that can be used right away to bring yoga into kids' lives.
Download your FREE Kids Yoga Summer Olympics Guide Here.