Here is a peek at our fun kids winter yoga class at Athleta over winter break.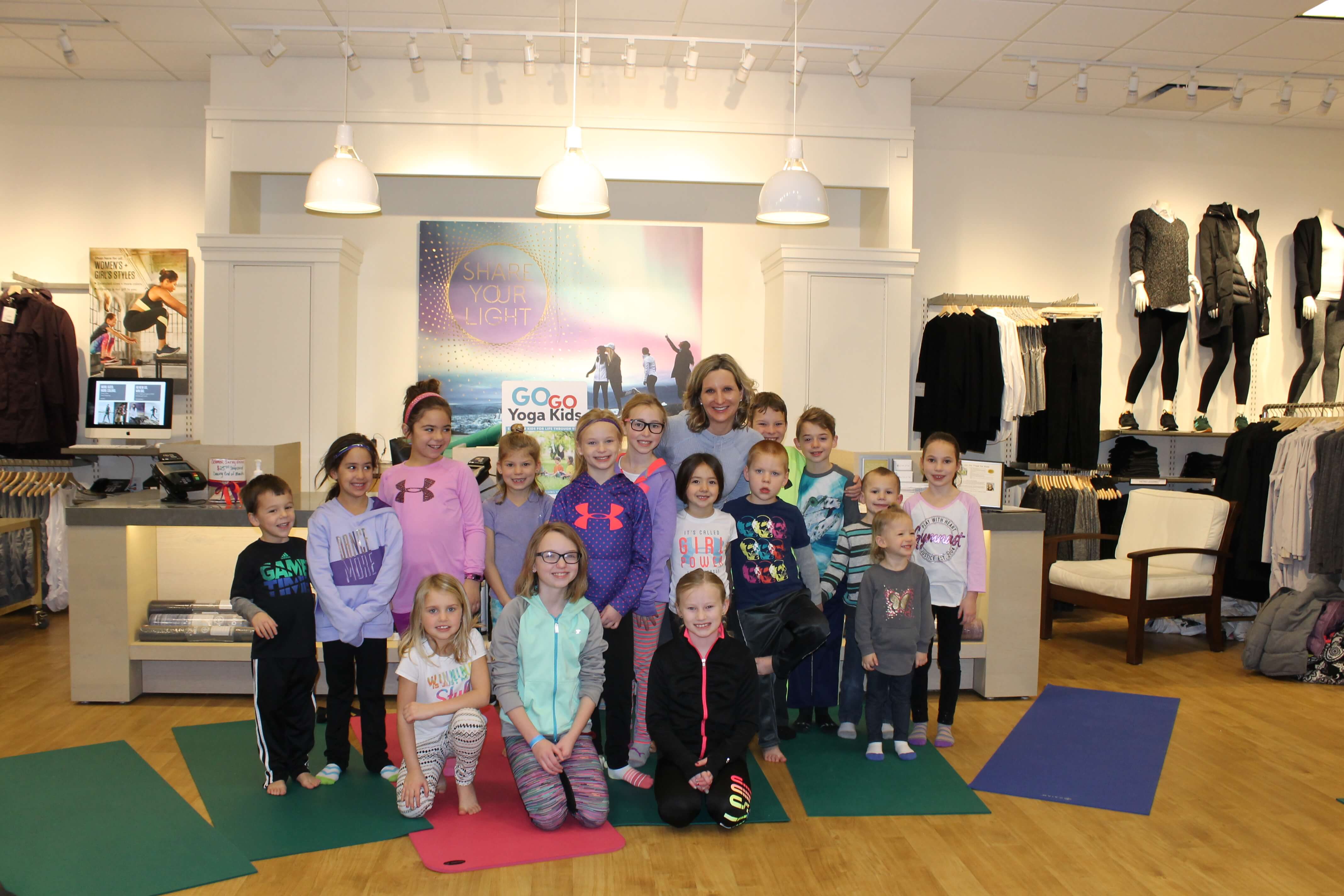 What fun we had making Snowflake Salutations, sledding with our yoga mats and making Gingerbread men.  That was just the beginning! There were so many plush snowballs to select from which featured a different winter yoga poses to learn and practice. We became snowball buckets, snowballs, ornaments and holiday trees.
It is great to work together to accomplish a goal and we did that with our  partner poses of Icicle and Snow Castle. We also loved the game Blizzard in the Forest which is perfect for working on balance and concentration. Find out how to play this yoga game and much more by getting our monthly newsletter here.
Want to see a video of this Go Go Yoga Kids class in action? Check out it here.
Be part of our Kids Yoga Challenge!