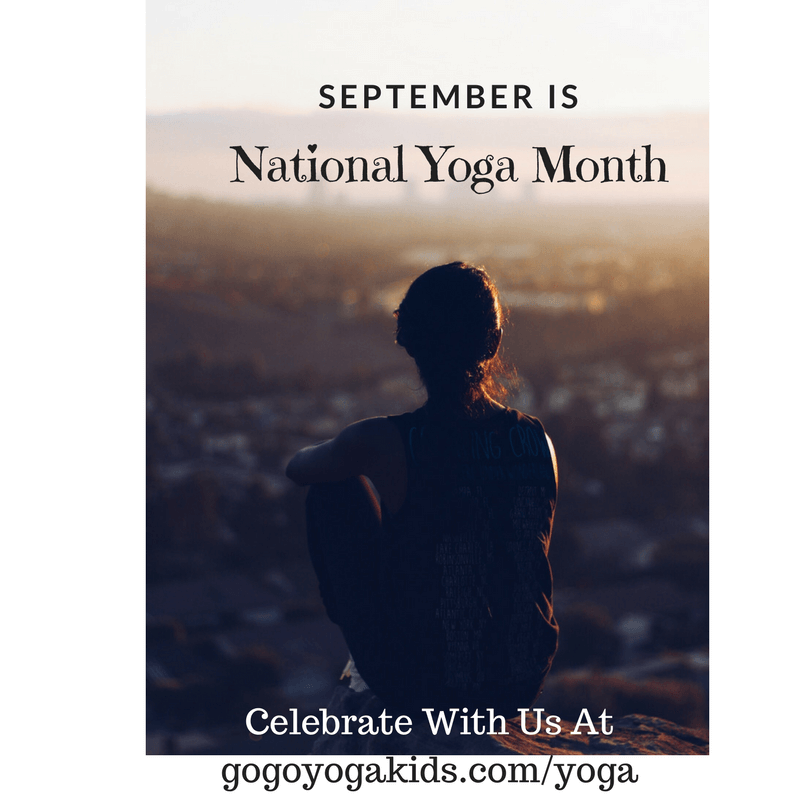 September is  National Yoga Month which is a perfect opportunity to educate others about yoga and leading a healthier lifestyle. What better way to do that then by learning some new yoga poses and introducing them to kids? Get fit, flexible and focused together as a family or at school.
To celebrate National Yoga Month get your free illustrated Kids Yoga Pose Guide. Enjoy learning the Best 9 Yoga Poses for Kids. More good news is that they are beneficial for you as well!.
If you are up for even more of a challenge this month, check out our Kids Yoga Challenge Pose Cards which include 30 Progressive Yoga Poses complete with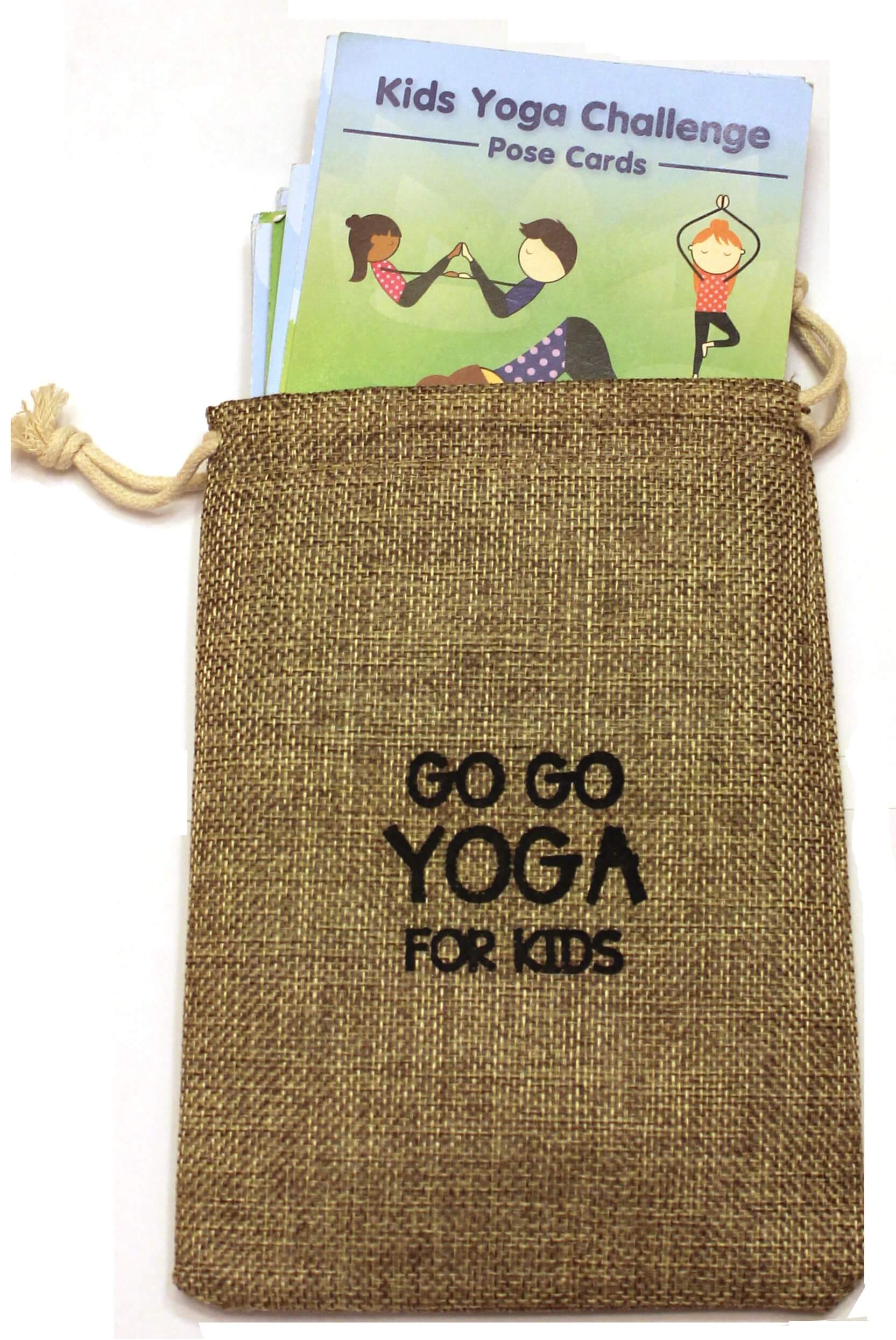 balance, flexibility, partner poses, and 15 bonus yoga games to use with the cards.
These pose cards come in a fun burlap drawstring bag to keep it all together. It is also fun for kids to draw out and select a new pose to try.
You can learn a new pose each day of National Yoga Month! Good luck, have fun, and keep us posted on what you did to celebrate this fun month of yoga.