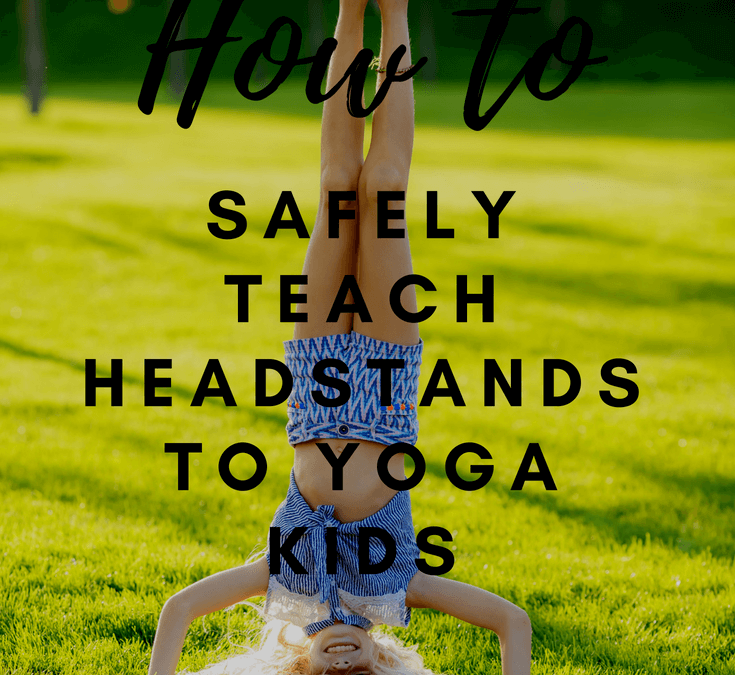 Inversions are the act of putting your heart above your head or going upside down. Children find inversions like headstands exciting and thrilling but often their teachers are a little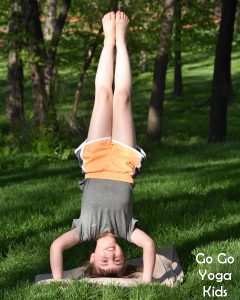 hesitant to include them into their yoga class lesson plans.
I really like this simple order to teach and show kids how to do a headstand. I have also helped many kids achieve a tripod or headstand with the simple tip of placing your hands in front of your head to gain more leverage and balance.
Place mat against the wall.
Place the very top flat part of your head on your mat. The back of the head should be against the wall.
Place your hands in front of your head so you are able to see all 10 fingers. This gives more space for balancing.
Go into a Tripod pose first. Lift your legs slowly.
Flex your feet so they are flat as if stamping the wall.
Pull core tight and utilize the wall for support if needed.
Use the wall when teaching handstands as well. Many people don't think about using a wall but knowing it is there if needed and having the extra support can build confidence. My own kids, who are not gymnastically inclined, loved kicking up into a handstand against the wall in our living room.
Remember that safety is crucial when teaching inversions. There will always be some students that will try to whip right into a headstand as soon as you say the word but you must be ready for that and have them watch first. Take the students through the pose step by step and allow them to see the proper technique so they can practice correctly and safely.
You May Also Like:
The Most Important Part of Your Kids Yoga Class