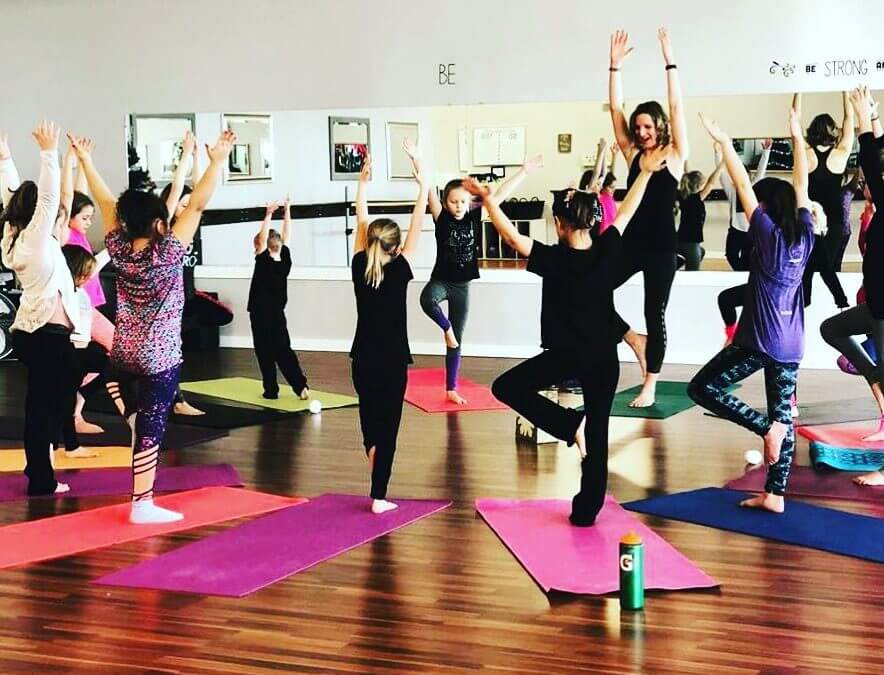 Are you looking for a fun easy kids yoga game?! Yoga Shapes is easy to play and the kids LOVE it! All you need is a dry erase marker and a markerboard.
How to Play Yoga Shapes:
Begin by telling the children that they will need to make the shape with their own body on markerboard as quickly and quietly as possible. There is no right or wrong answer.
Draw one shape on the markerboard.  When I turn the markerboard around the children will see a shape (examples:  0 , 1, L, S) Keep it simple at first. After the children make the shape with their body, then I erase it and draw another.
After a few rounds, then have the students pair up and make shapes such as T, and V. Remind them to do this quickly and without talking. It is amazing to see the pairs make the shapes differently. Finally, if you are up for a big challenge, have all of the students work together to make the final shape. I have done a smiley face, star or Y for yoga. This is a great team effort and because they aren't able to talk it is neat to see the nonverbal communication.
You may also like What's In My Yoga Bag.
Need more kids yoga game ideas? Check out our bestselling Go Go Yoga for Kids: Yoga Lessons for Children.