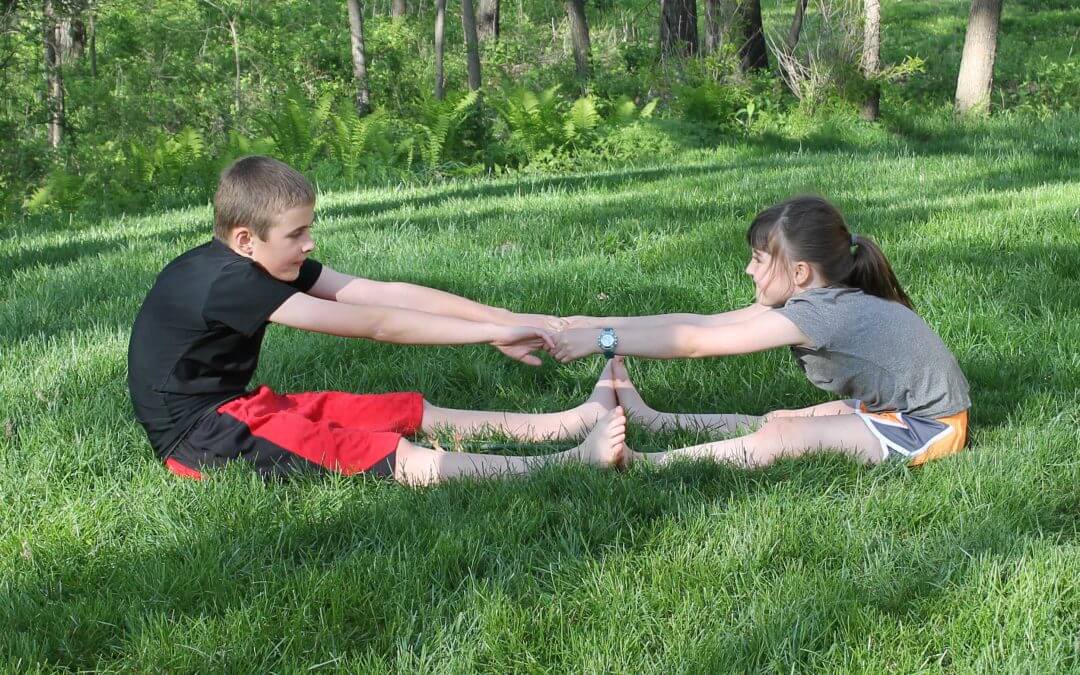 What is better than kids yoga? Partner Yoga Poses for kids! Join Go Go Yoga for Kids at Athleta for a peek inside our fun partner kids yoga class. First, the children warmed up their bodies with some sun salutations and exercises. Then they got into pairs to determine a team name which was so much fun to see what they came up with.
I used the Kids Yoga Challenge Pose Cards to unveil the 5 different leveled partner poses. We started off nice and easy with See Saw Partner Pose. First I showed the partner pose card example and then had a partner pair demonstrate the pose. We also talked about being safe and careful with our partners.
Next we were ready to move into the Level 2 Partner Pose which is Raindrop, followed by Double Boat and Double Down Dog. To celebrate our success we played a fun group yoga game with Down Dog Tunnels which was so much fun. No kids yoga class is complete with Stillness and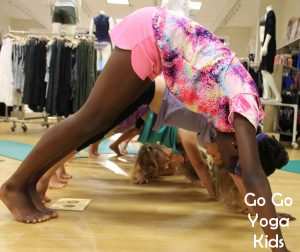 Savasana and the children settled right into it.
A Partner yoga Poses themed class is a lot of fun for kids as they love working together and teamwork.
If you enjoyed this, you will also like:
Fun in the Sun Kids Yoga Class
Are you ready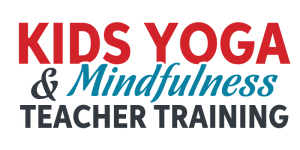 to teach yoga to children? Our Kids Yoga & Mindfulness Teacher Training is not open for enrollment soon.