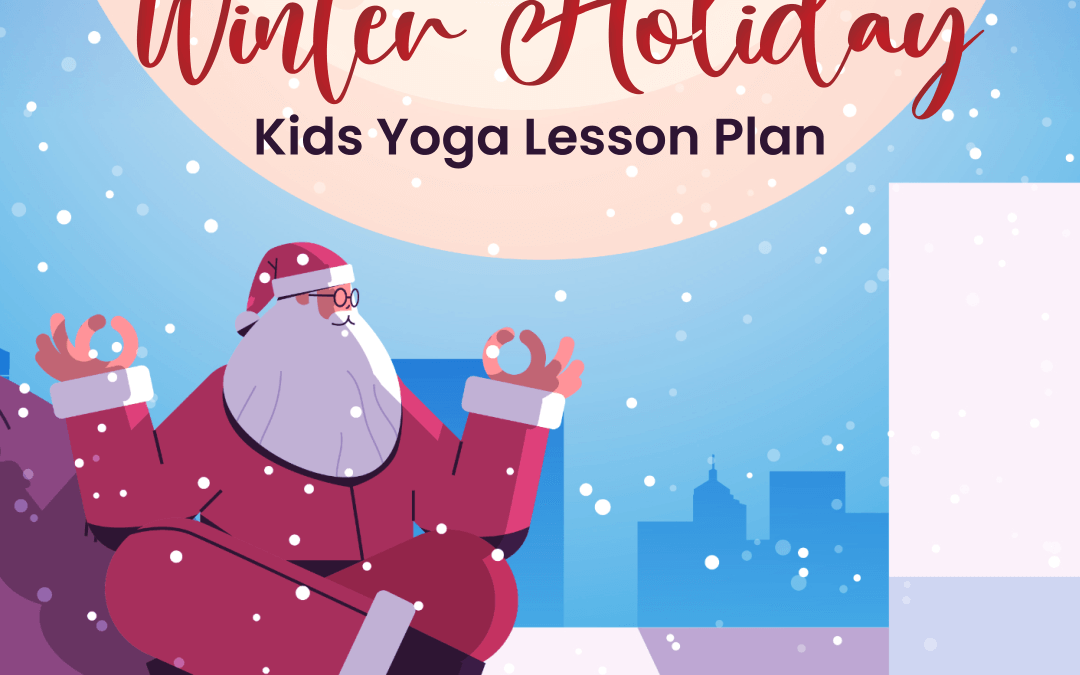 Get ready for the winter holiday with these fun holiday yoga poses for kids. Become a snowball, hop in Santa's sleigh, make Gingerbread cookies, decorate a tree with ornaments and much more.
Kids love this kids yoga lesson plan. It is filled with yoga poses, games and balance practice. As you watch the video, notice the gift box that I use. There is something about using a simple prop for holiday yoga that truly gets the kids' attention every time.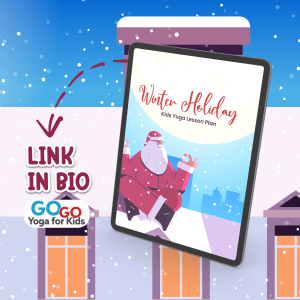 Are you ready to learn how to teach yoga and mindfulness to children?
You are in the right place. Kids yoga lesson planning is my jam. After nearly 20 years of classroom teaching experience and preparing over a thousand kids yoga classes, I know a thing or two about creating engaging and effective lesson plans. Having a plan in place will help your class run seamlessly with a flow and a purpose.
I used to spend hours planning just one kids yoga class before I felt ready to teach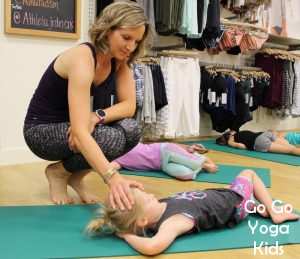 it. For those of you who love going to adult yoga classes, you may be wondering, how hard can it be to plan a kids class? It seems like it should be easy enough. Teach the kids some poses, flow them together, and then everyone ends up on their backs in a peaceful bliss known as Savasana. That's all you need to know, right?
Wrong. Well, not entirely wrong. Kids yoga and adult yoga are similar in that they both include breathing, practicing poses, and end with relaxation, but that is where the similarities stop.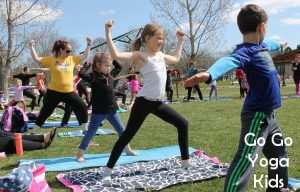 Kids yoga is busy. We are moving, breathing, and interacting with one another pretty much the entire time. That's why it would take me hours to plan a single kids yoga class. First, I needed an age-appropriate theme, creative breathing exercises (to make breathwork NOT boring), movement, games, challenges, and relevant mindfulness exercises. That was just the beginning!
Don't forget that you also have to keep everyone engaged, on task, and having fun while practicing yoga and mindfulness. This was never an easy task.
I have cracke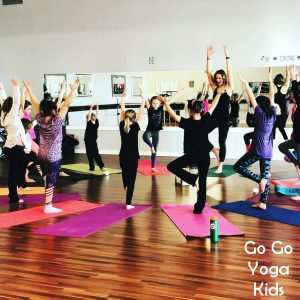 d the code on the exact proven method of how to effectively teach yoga to children. With this step-by-step guide in place, your kids yoga classes will be fun, engaging, memorable, and effective.

You May Also Like:
Video of Kids Winter Yoga Lesson
The Most Important Part of Your Kids Yoga Class