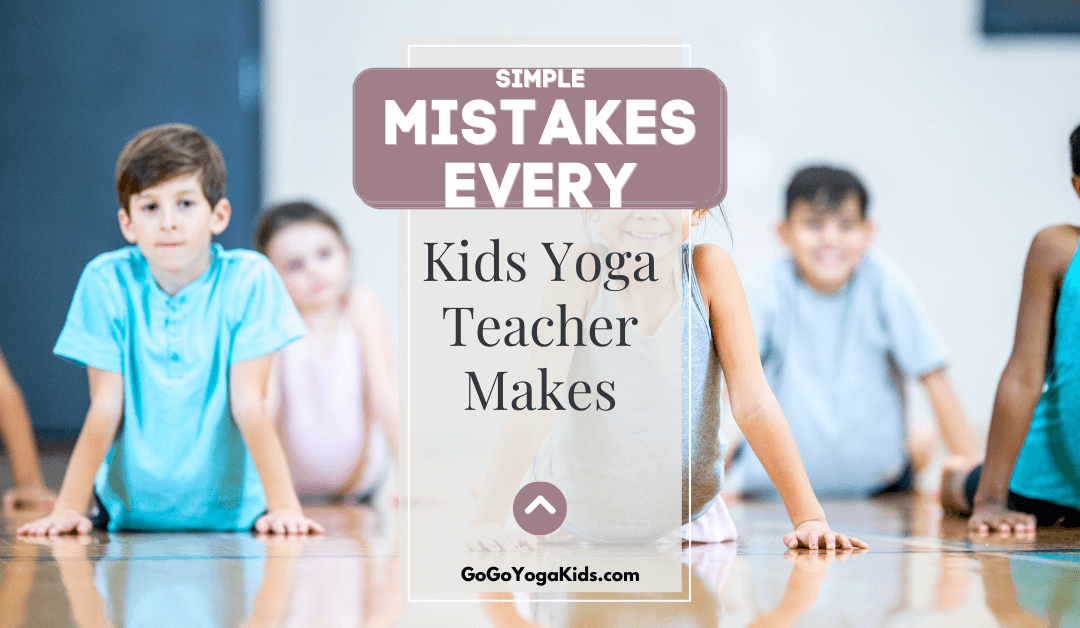 Too much is not always a good thing. I was definitely guilty of this very easy to do mistake when I first started teaching yoga to children. Over the years I have learned from my experiences and grown in confidence from teaching in my school classroom and by leading my kids yoga classes. What I learned is something that you need to be aware of when teaching children. Read on to discover new yoga teacher tips how they can make a difference in your classes.
Pretend you are leading a kids yoga class with school-aged children. You and the kids are having the time of your life playing Musical Mats (similar to Musical Chairs, but with yoga mats). It is the most fun they ever had! They are dancing to the music as they move in a circle around the yoga mats. You hit pause on the song and "oh the fun" as everyone scrambles to find a mat and make a yoga pose. The kids are all smiling and holding their favorite yoga pose and you are thinking, "Oh yes! Teaching yoga to children is so easy. So much fun! Let's play this game again. And again. And again."
I know I am guilty of this in my early years of teaching yoga to children. It is so common when people find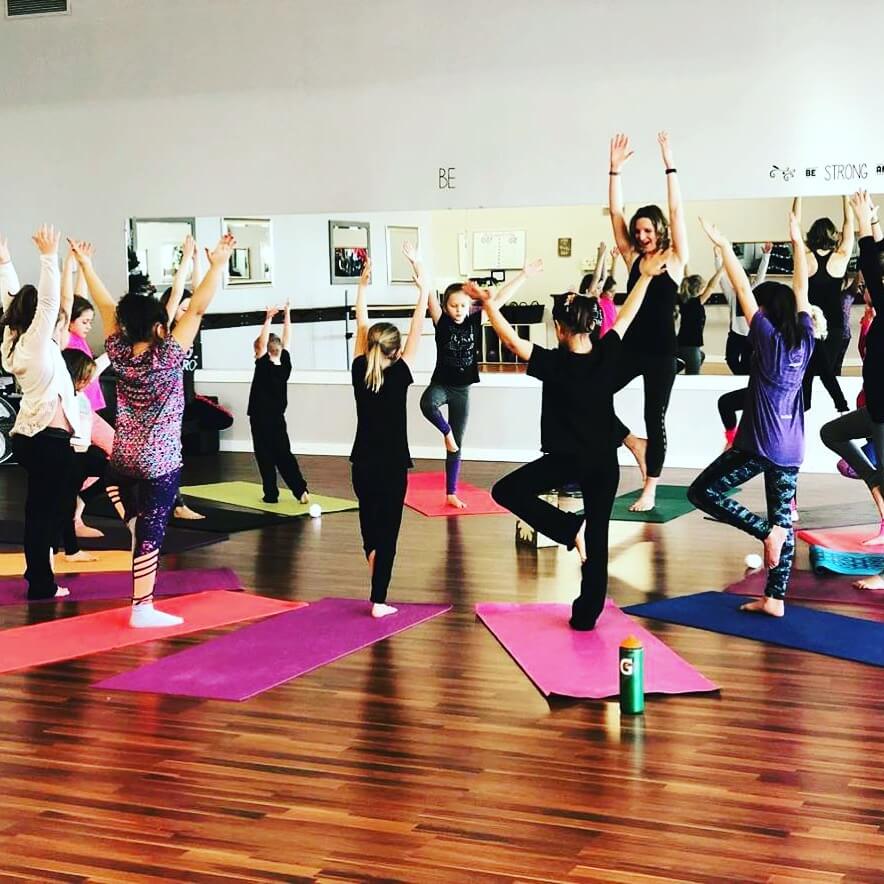 something that works so well that want to use that game, exercise, or strategy again and again.
Be aware, however, that playing a game for too long is going to lead to children that act out or "don't want to play any longer." That is because the game was overused and overplayed. The recommended Go Go Yoga for Kids amount of time for playing a game is 7-10 minutes. Maximum. Keep things light and keep things fresh.
If everyone is smiling and having fun when you end the game then that is perfect! If they are asking to play "just one more time" then that is great! Still end the game. My rule of thumb is to always end the game or activity on a high note. That is a sure fire way to ensure that everyone wants to play that game the next time it is announced.
Try this strategy of "ending on a high note" and see the difference it makes with your kids yoga classes.
By the way, if you are looking for games that are definite winners, then check out the Go Go Yoga for Kids books and resources. These include over 500 kid tested and approved yoga games, activities and kids yoga teacher tips.
You May Also Like:
Kids Yoga Teacher Favorite Props and Resources
3 Things You Didn't Know About Teaching Yoga to Children