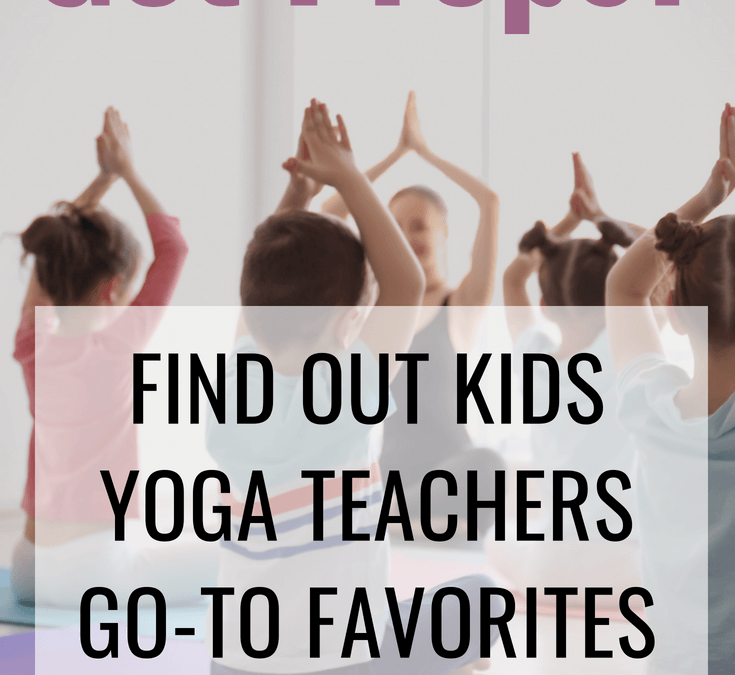 I love teaching yoga to kids. I appreciate how each class and interaction is so different. We are busy, active, engaging, and playful. Teaching yoga to children is definitely different than teaching yoga to adults for many reasons.
One of the biggest differences is the use of yoga accessories and props that you use in kids' classes. Children are very visual and having a few surprising and fun items on hand while introducing yoga poses, breathing exercises, and mindfulness will really help keep your students engaged throughout your time together.
What Are Yoga Props?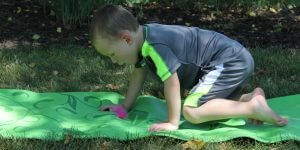 First of all, what exactly are yoga props that you would use with children? Yoga props are items that you introduce and use with children to help keep them engaged and interested. Do not overthink this. Yoga accessories can be simple and inexpensive items. You probably already have several on hand that you haven't even thought about.
I cannot wait to share with you some favorite yoga props to use with children!
Now, I need to let you in on a little secret. I am slightly obsessed with utilizing yoga accessories with children. There, I said it. You would definitely be able to tell this if you came to visit me and would see my office at my home. I have balls, hula hoops, read aloud books, puppets and more tucked in spaces throughout the room. Now please understand that I do not use all these props at once. I select 1-2 to use per class and rotate through them to help keep your yoga bag fresh.
In our online Kids Yoga & Mindfulness Teacher Training, all participants are invited to be part of our private Facebook Group. In our group, we talk about all things kids yoga related. One of our topics a few weeks ago was favorite props that they love to use with children. Based on the response and discussion, I guess I am not the only one infatuated with yoga props!
Favorite Yoga Props to Use With Kids
Beanbags: These are a great tool for balance work and can be used for breathing exercises.
Pom Poms: These colorful little puff balls are the perfect lightweight size to practice controlled breathing as you breathe your puffball up and down your yoga mat or across the room.
Stuffed animals: These are wonderful to use with the younger ages when you are introducing a yoga pose such as Cat Pose, Cow Pose, Down Dog, etc. They also work well as breathing buddies and for getting the attention of your students.
Pose Cards: I use the Kids Yoga Challenge Pose Cards for every kids yoga class that I teach. I select 4-6 poses that we will be focusing on and practicing. These visual cards help demonstrate the pose and they can be used for all of the favorite yoga games including Musical Mats.
Scarves: Scarves are wonderful to use in many different ways for breathing exercises, Freeze Yoga Dance, and for games.
Just for fun, if you want to see what I keep in my kids yoga teacher bag, check it out below.
You May Also Like:
More Favorite Kids Yoga Props and Resources
What's in My Kids Yoga Bag Part 2