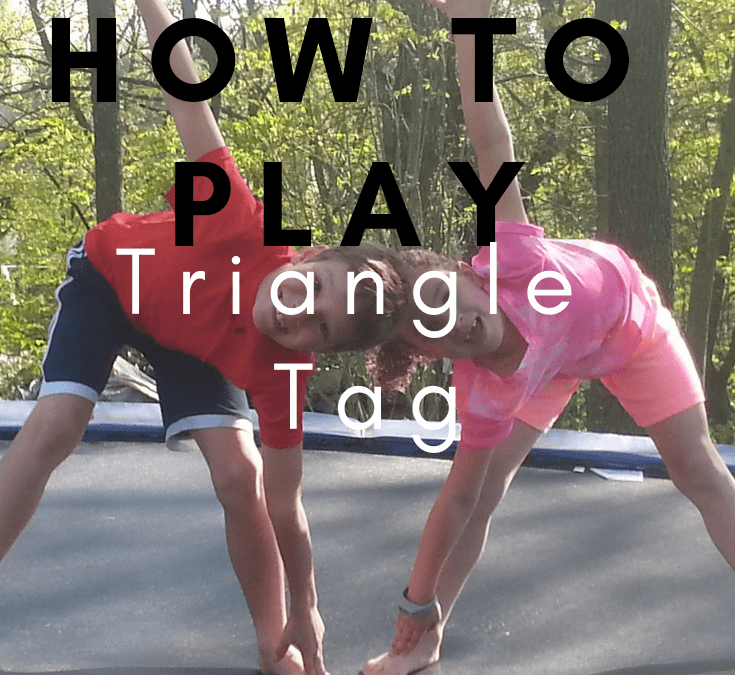 Tag is one of the classic yoga games for kids and often a favorite. They love playing with this twist by using Triangle Pose. First, learn how to safely teach Triangle Pose to the children and practice this pose with them.
Once everyone has practiced Triangle Pose then you are ready to play Triangle Tag!
How to Play Triangle Tag:
Ages: 5+
Players: 8+
Materials: None, but sometimes when playing tag with children I recommend using these "pool noodles" as they help with tagging and any accidental pushing. I cut the pool noodles to around 12 inches which provides the perfect size to whoever is "It" to safely tag the other children.
Determine out of bounds lines dependent on the size of the group. Select one person to be "It." The person who is "It" chases the other kids and tries to tag them.
When she successfully tags a player, the player must freeze in Triangle Pose.
Triangle Pose creates a tunnel which another player must crawl through to unfreeze them.
If a player is tagged while trying to unfreeze another, they must stand in front of the person and do Triangle Pose as well. This creates a double tunnel for someone else to crawl through.
The game continues until all runners have been frozen, and then a new person becomes "It."
More Yoga Games for Kids: