Come join Go G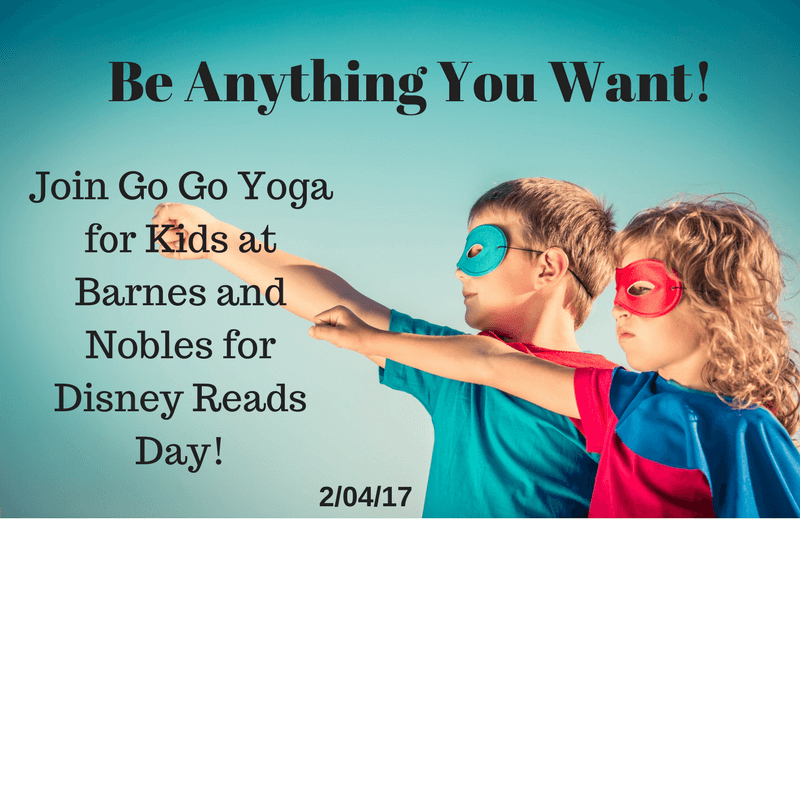 o Yoga for Kids at Barnes and Noble's Disney Days on February 4th at 11:00 AM.
Be a princess, villain or a hero with our fun themed Yoga for Kids class. Join us for stories, yoga games, poses and more!
Giveaways include stickers, bookmarks and mini posters (while supplies last). Sara will also be signing copies of her book, Go Go Yoga for Kids: A Complete Guide to Using Yoga with Kids
Find more information on this fun event here.
Get your free kids yoga lesson plans, games and child friendly yoga resources by signing up for our monthly newsletter.