Summer is here! Let's celebrate! One of my favorite things to do is teach yoga to children. I enjoy taking the yoga poses that we know and practice as adults and making them kid friendly with yoga games to play, learn, and have fun with yoga.
Yoga games are a favorite part of class because kids naturally love to play games. Games are also another great way to get kids moving, which is important for growth and health. I love taking favorite childhood games I played as a kid and recreating them into yoga games.
Summer provides the perfect opportunity to get kids up and moving while getting fit, flexible and having fun with yoga. Here are some of my favorite games that work well for summertime fun!
Yoga Beach Ball
Yoga Beach Ball is all time favorite game of kids! There is something so memorizing and fun about a beach ball. This game also provides the opportunity to work together and practice many different yoga poses. Find out how to play Yoga Beach Ball.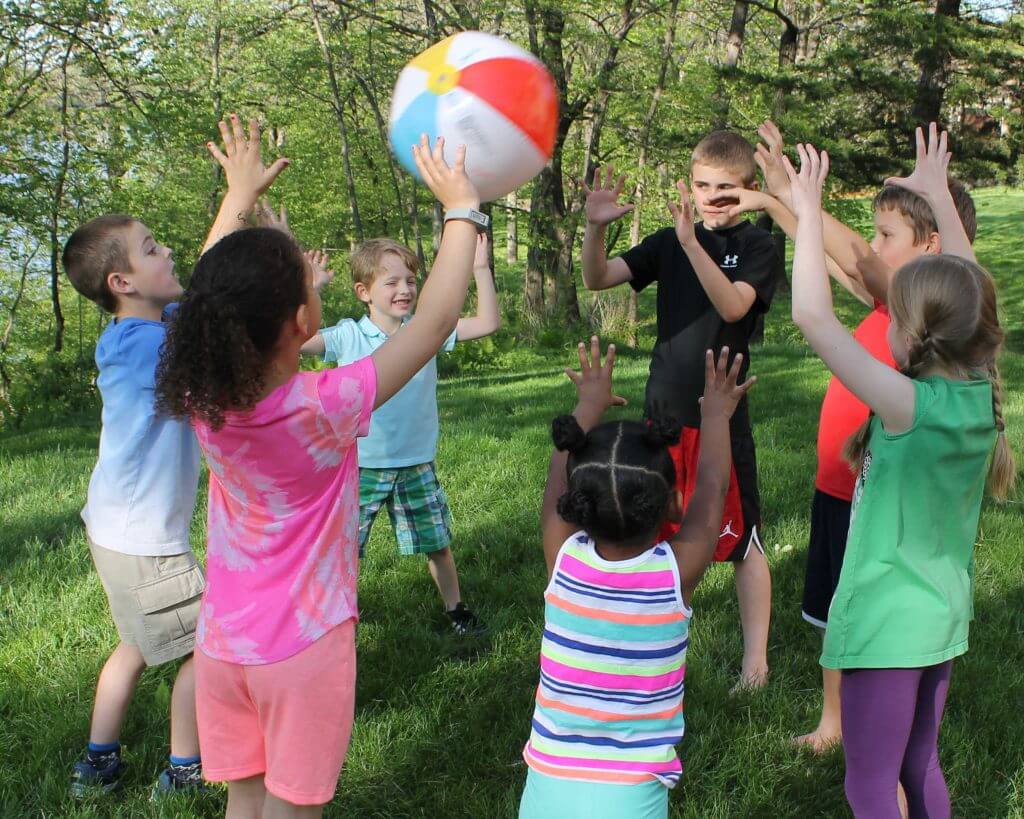 Yoga Triangle Tag
Tag is always a favorite game of kids and they love this twist with Triangle Pose. Begin by practicing Triangle Pose with the children.
Begin standing with legs spread more than hip distance apart. Turn one foot so it is pointing to the side.
Keep your arms straight and bend through your hips over your foot with your toes pointed out.
Rest your lower hand on your ankle or shin while your other hand points toward the sky.
Hold this pose for a couple of breaths and lower hands to your side.
After everyone has practiced Triangle Tag, then begin to play the game. Learn how to play Triangle Tag here.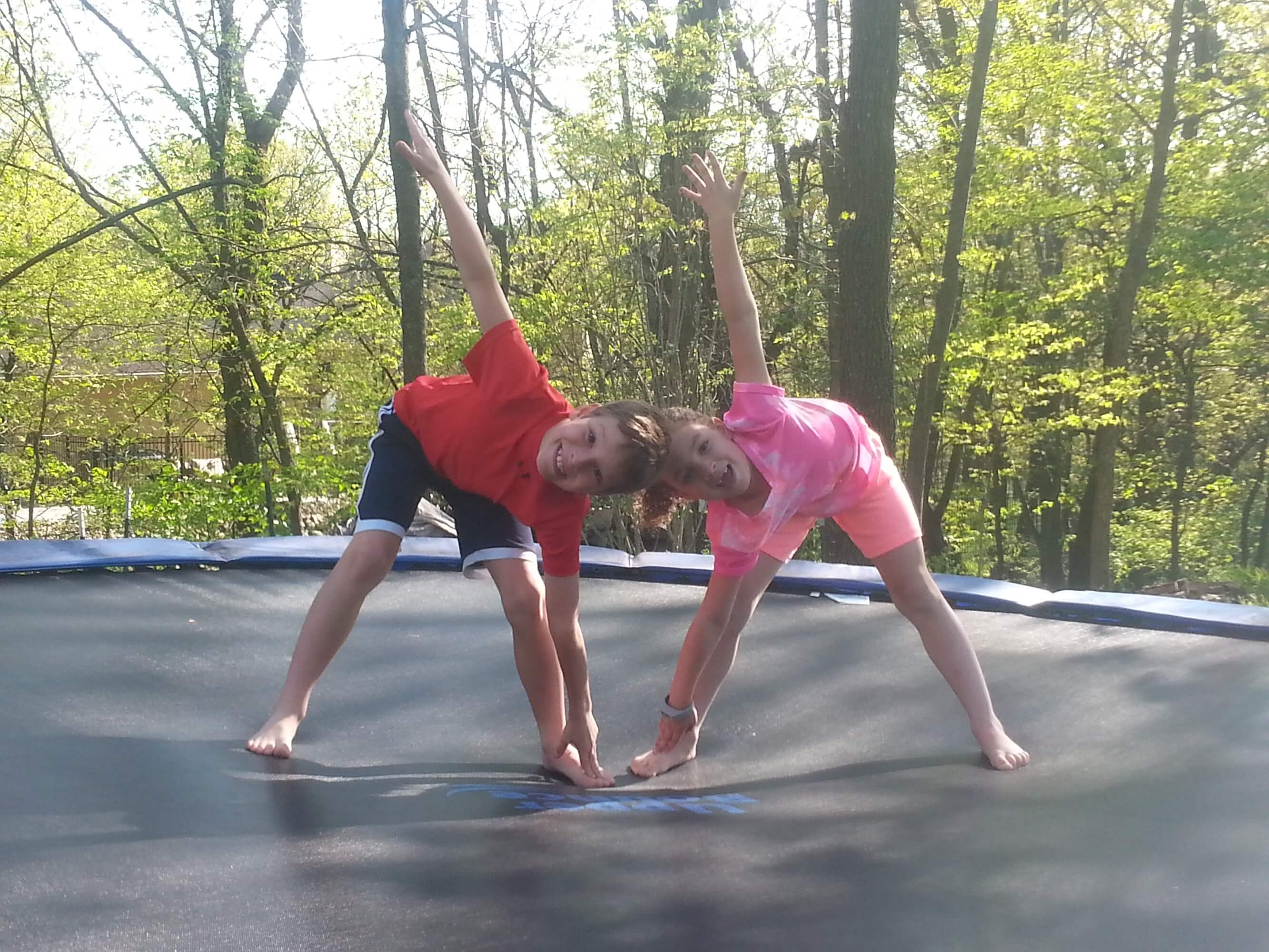 The Opposite Yoga Pose Game
This yoga game is a wonderful mental and physical challenge for kids. It also promotes creativity and teamwork. No worries about knowing the actual yoga pose names. It is much more fun to think outside the box. The Opposite Yoga Pose Game is best suited for ages 7+.
Learn how to play The Opposite Yoga Pose Game here.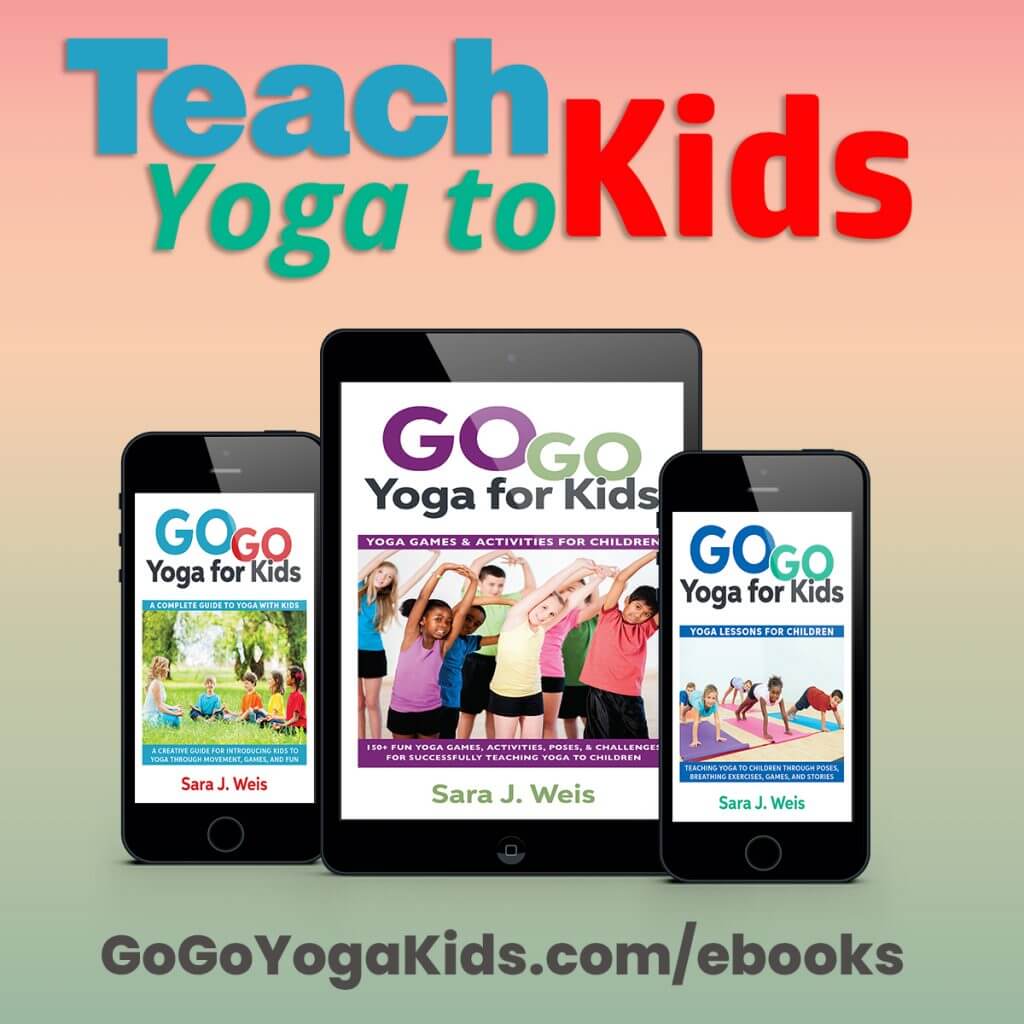 You May Also Enjoy:
Simple Ways to Get Children to Listen
Why You Should Teach Yoga to Kids