To an adult, a child's life may often seem relatively carefree. We tend to forget that being a child means consistently encountering different circumstances and experiences.
Their emotions are big and often hard to tackle. Taking a moment to breathe, stretch, and move with kids mindfulness to help them become more focused, calm, alert, and ready to learn.
Head over to Mindful Teachers to read our guest post on the Four Mindfulness Games for One of More Children. These are easy to learn and play with kids.
These games were adapted from our brand new bestselling book Go Go Yoga for Kids: Yoga Games & Activities for Children. In our easy-to-follow, step-by-step format, Go Go Yoga for Kids: Yoga Games & Activities is a complete resource that details everything you will need to help you successfully teach yoga to kids of all ages and to inspire them in life-long healthy ways.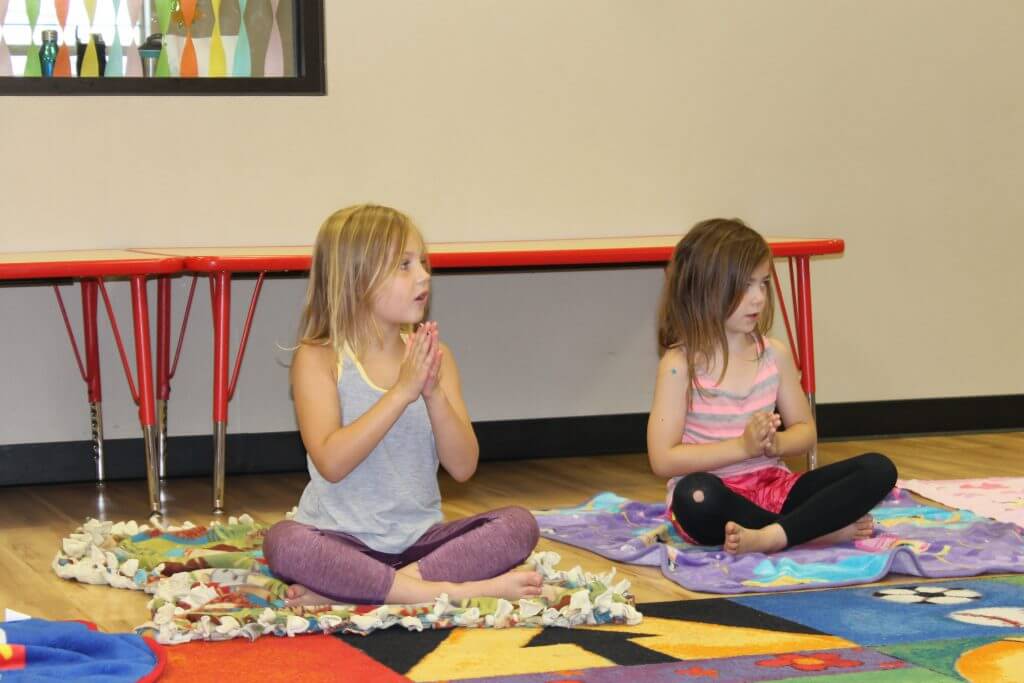 Are you interested in learning more about how to effectively teach yoga and mindfulness to children? Learn more about our new online Kids Yoga & Mindfulness Teacher Training.
Kids yoga is a non-competitive activity that allows them to have fun and exist outside of the daily stresses of life. It helps children learn about themselves by being present and mindful in their bodies.
When I teach kids yoga, the emphasis is on creativity and having fun as they pretend to be a cat, tree, superhero, or wherever the poses and their imaginations lead them. While learning the yoga basics they are also discovering how the poses make them feel.
Through yoga, children will experience body awareness, empowerment, and ways to slow down and be in the moment, all in a safe and fun environment. Each new year and stage of development brings with it a unique excitement and challenge.
You May Also Enjoy:
Top 3 Breathing Exercises for Anxious Kids
We Need Yoga Now More Than Ever