Join Go Go Yoga for Kids and Flow & Grow Kids Yoga as discuss all things kids yoga!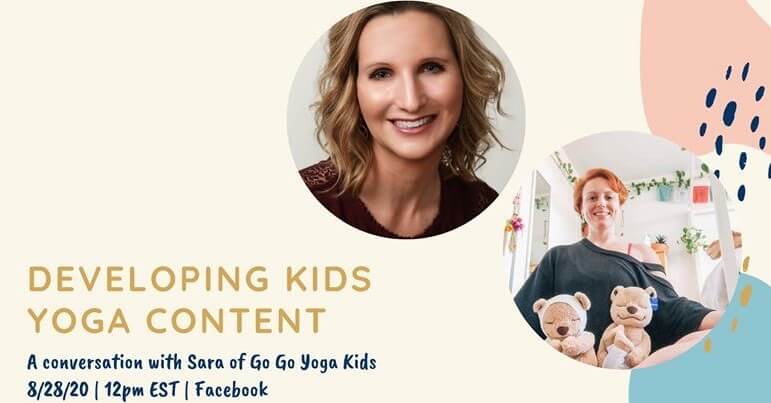 Discover:
How to create age-appropriate kids yoga resources.
Teaching kids effectively during this pandemic
Ways to effectively plan your kids yoga classes from beginning to end
The Importance of flexibility and adapting to varying student needs
Important Self-Care strategies that you can easily implement
The importance of being flexible and adapting to students' varying needs
Teaching strategies and how to adapt during uncertain times.
Join the conversation and the below
Go Go Yoga for Kids was created from a desire to help kids see yoga as full of movement and fun. A lot of times kids have this image in their mind of yogis quietly sitting cross-legged with hands in mudra, eyes shut, and humming.
Yoga can definitely have moments that look like that, but yoga for children is also busy, active, and engaging while effectively introducing yoga and mindfulness to children so they will have the skills and benefits for life.
Discover how Go Go Yoga for Kids began, our future plans and how to connect with the kids you teach. This is all found and much more on our interview on The Kids Yoga Podcast.
You May Also Enjoy: