Let's celebrate! Go Go Yoga for Kids: Yoga Games & Activities for Children is turning 1! This fun-filled Kids Yoga Book has something for everyone!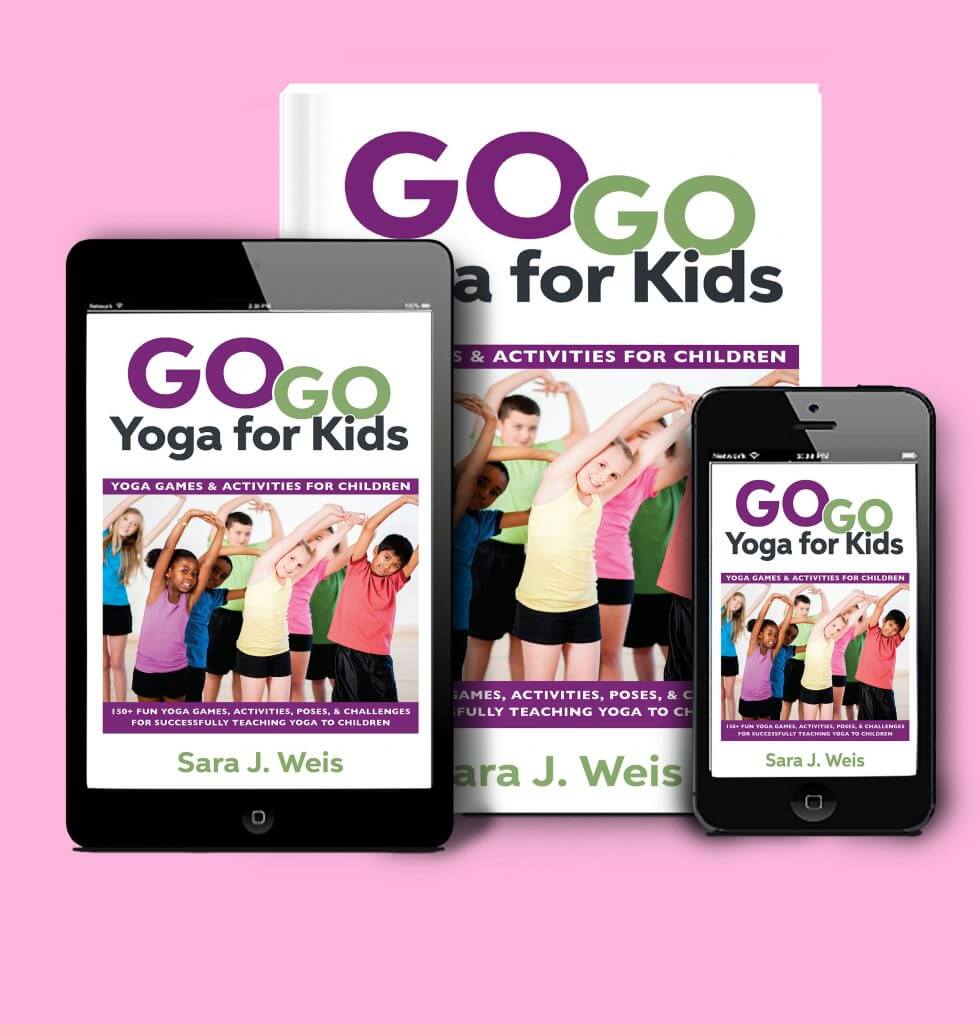 Go Go Yoga for Kids: Yoga Games & Activities for Children
"This book is so useful! As a kids yoga teacher, I am always looking for new breathing exercises, games, mindful activities, etc. to do each week so my students don't get bored doing the same things over and over. It's so easy to flip through the sections to find new ideas to mix up my class. There are different sections for teaching different ages and even family classes, which makes this a useful resource for classes of all ages." Julie E.

"Finally a book that helps teaching yoga to kids fun and easy! As a mom I know how children love to learn through playing games. I love how Yoga Games & Activities includes such a variety of games for different ages and skills. I have already tried a few of the mindfulness games and balance games with my kids. Will definitely be a book that I refer to often for different ideas." Angela F.
Over 150 yoga games, activities, poses, and challenges broken into categories and can be easily modified. Detailed descriptions for all activities including suggested age groups, needed props, ideal group size, and leader suggestions. These games and activities have all been tried, tested and kid approved!
Ideas for organizing engaging kids yoga classes and incorporating games 

Benefits children can receive from yoga, games, teamwork, and mindfulness

Characteristics of age groups and the types of games that best fit each level of maturity

Ways to incorporate challenges for older kids

Teaching tips for tweens and teens 

Breathing exercises for relaxation, mindfulness, and stress reduction 

Secrets to successfully teach yoga to children

Ideas for yoga-inspired crafts that can be used at home, school, camp or blub

 Ways to incorporate yoga into family time
The Go Go Yoga for Kids books offers a user-friendly approach to create engaging yoga activities for kids of all ages. I highly recommend these books to school teachers, yoga instructors, educators, and parents.