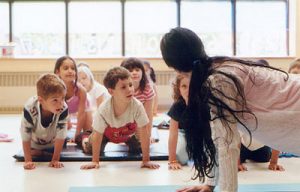 Introducing preschoolers to yoga is one of my favorite things to teach. We can be superheroes, Lego enthusiasts, dragons and knights. We can be anything we want as we enter our imaginary world. There is no stopping this age. One of the best things about  this young age is their ability to jump right in and not be afraid to be anything they want.
---
"Dinosaurs!"
"I want to be a baby dinosaur!"
"Okay, let's be dinosaurs, and yes, Allison, you can be a baby dinosaur," I reply.
Soon the room turns into a scene from The Land Before Time as the kids wave their arms like wings, crawl on hands and knees, or assume a down dog-like position. Everyone is laughing, smiling, and having tons of fun.
This is what kids' yoga is all about. And teaching preschool-age yogis who are light-hearted, creative, energetic, and (thankfully) quite forgiving is immensely rewarding.
But as you can probably tell, it's not anything like teaching yoga class to adults. You're working with a completely different audience, so the content has to be different. But how?" Read more…
---
Get the #1 Hot  New Release on Amazon,  Go Go Yoga Kids: Yoga Lessons for Children.  Included are 15 fun themed lesson plans and games devoted entirely to using your imagination and making your body strong through yoga. Check it out here!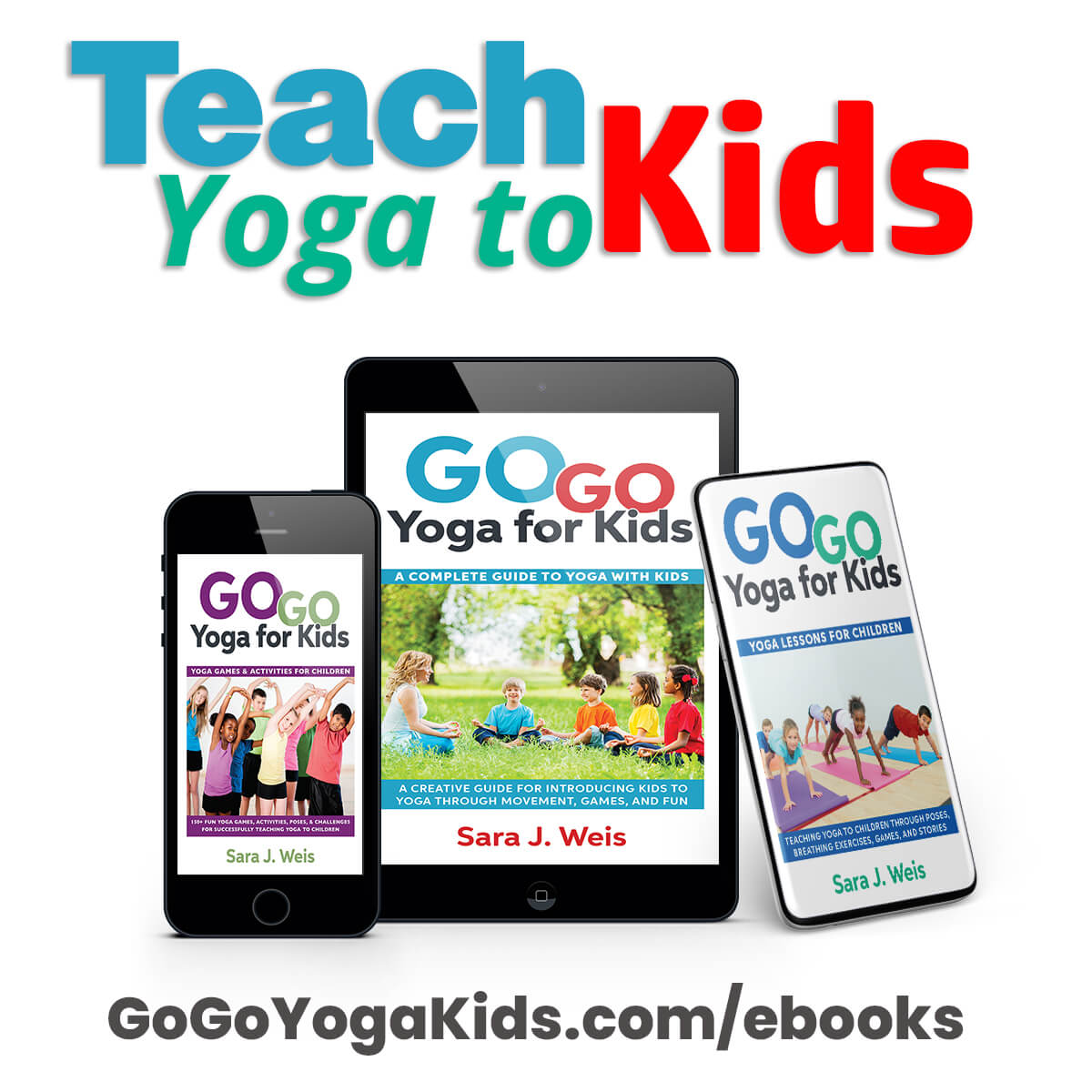 You May Also Enjoy: