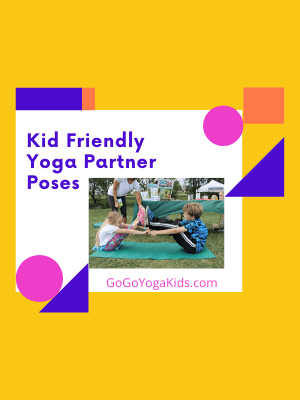 Help celebrate teamwork and friendship by practicing some of these partner yoga poses for kids.
SeeSaw:
Have each partner sit facing one another on the mat wit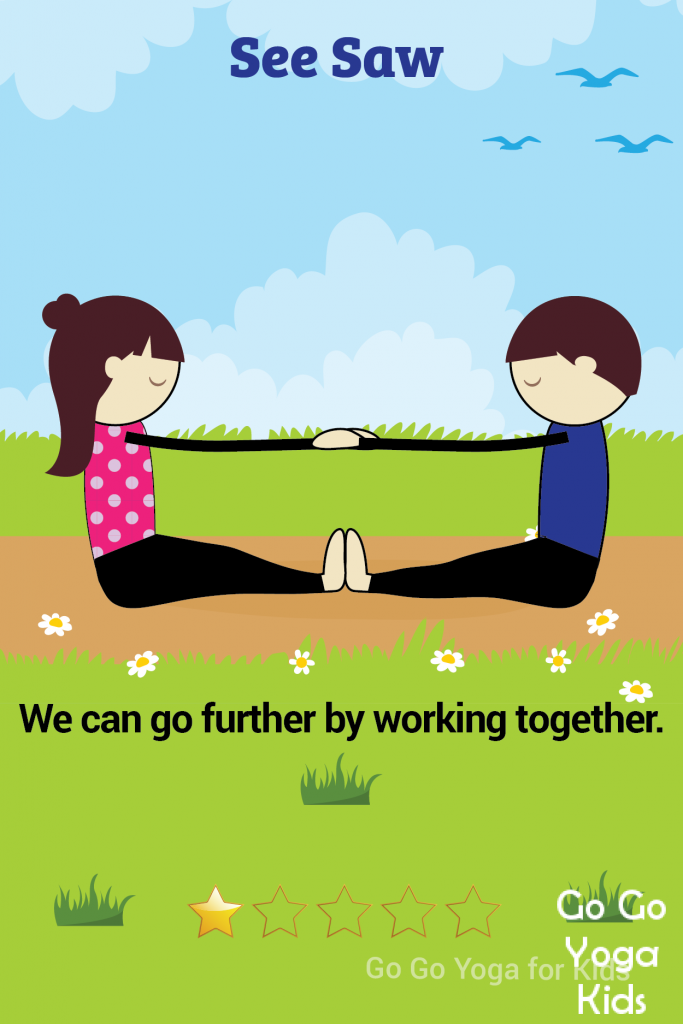 h their feet touching. They will grasp hands. One partner will lean backward while the other one leans forward over their straight legs. Continue to slowly seesaw back and forth. This exercise is great for working the core and stretching the hamstrings.
Open Heart: Each child should stand behind a partner with one foot back, one foot forward, and knees slightly bent while holding their partner's wrists. The partner in front leans forward and shines his or her heart forward while the other partner helps support them.
Raindrop: Each partner lies on their back with their heads touching. With their arms at their sides, they raise their feet above their heads to touch to make a giant raindrop.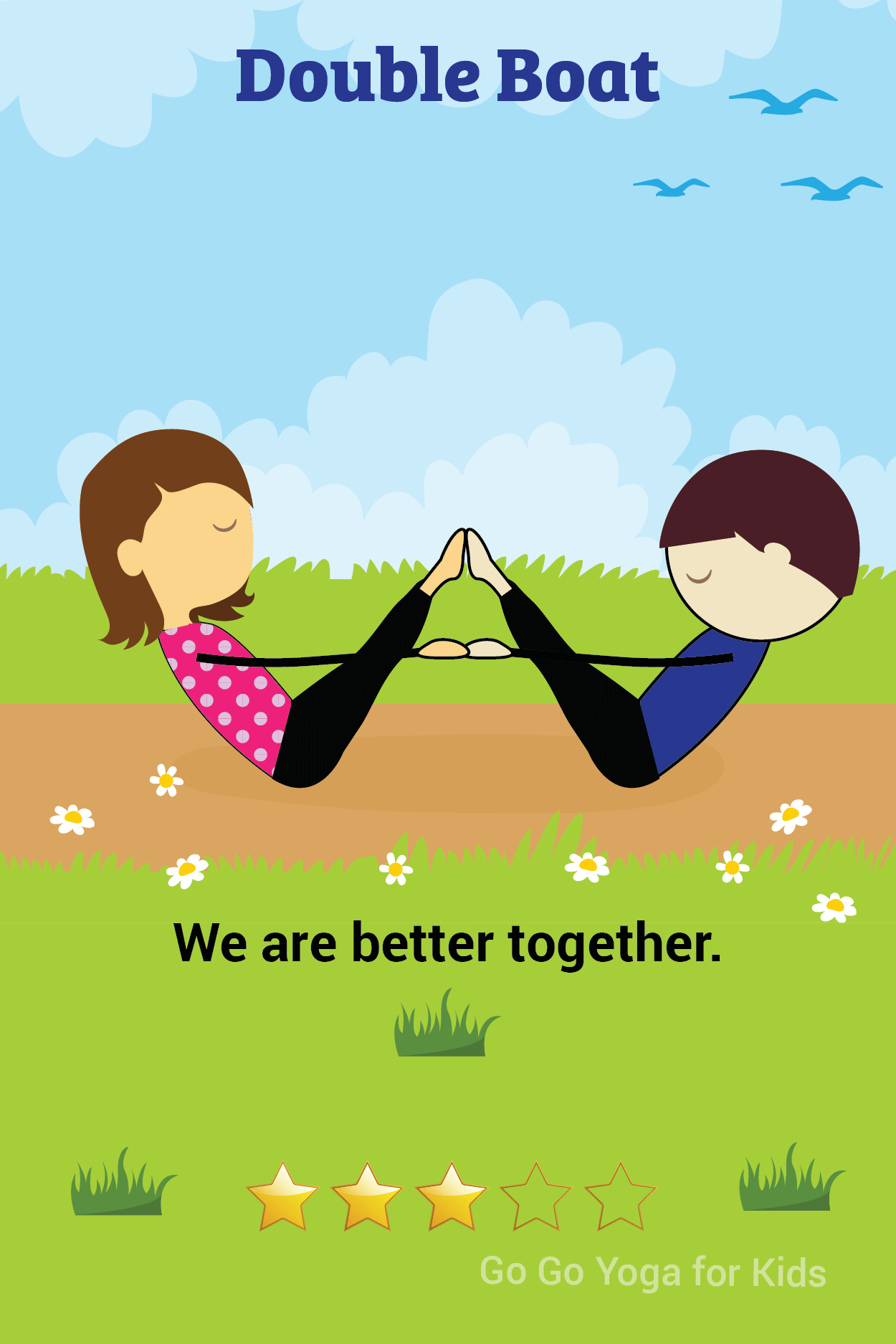 Double Boat: Have each partner sit facing each other with knees bent and toes touching. While holding hands, they lift their legs. To help with balance, the bottoms of their feet should be touching. Then the partners, if able, straighten their legs and lean back slightly as if in a "V" shape.
Partner poses involve working together to accomplish a goal and that is fun and rewarding. It builds trust and confidence. These partner yoga poses for kids can be done in school, or in a home setting. My own family enjoys trying them together and can be modified for different ages and sizes.
For more yoga partner poses please check out Go Go Yoga for Kids: A Complete Guide to Using Yoga with Kids or our popular Kids Yoga Challenge Pose Cards.
You May Also Like: