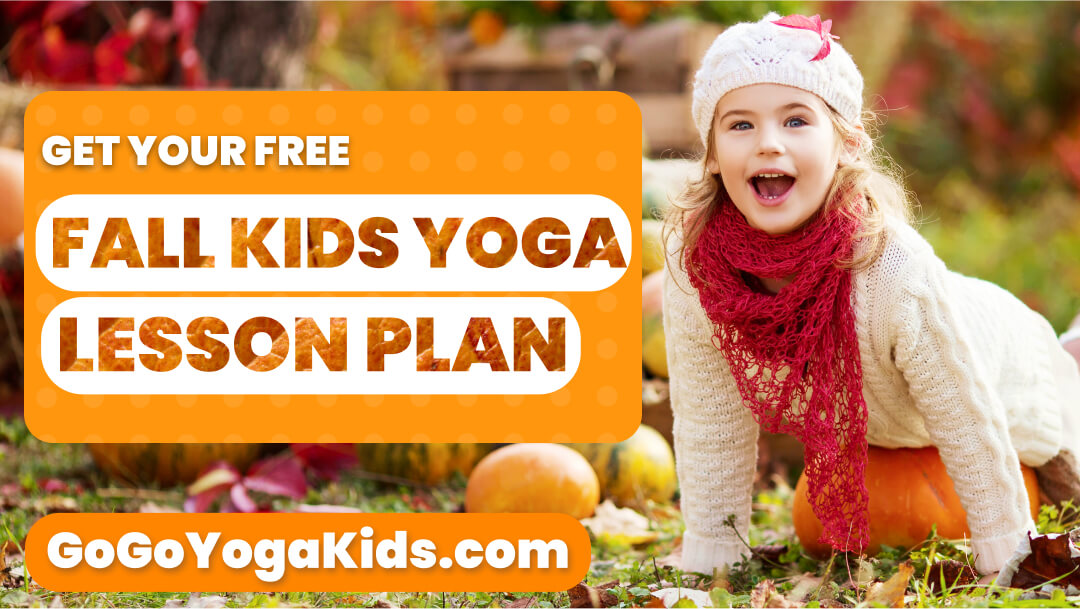 Free Fall Kids Yoga Lesson Plan. Welcome Fall!
Fall is in the air! One of the things that I love about living in the Midwest is the change of seasons. I truly do appreciate the changing trees and landscape that each new season brings. As soon as you get tired of the heat, snow, or rain, then the season begins to magically transform into a new one.
I love incorporating the change of seasons with my kids yoga classes. Kids enjoy the seasonal themes with the poses, breathing exercises, and yoga games. By having a theme, it truly helps the children connect with and retain with what they are learning.
Get your free Kids Yoga Fall Fun Lesson Plan below. Learn many Fall themed yoga poses, play yoga games, practice mindfulness, complete group challenges and much more!
For this kids yoga lesson plan, I use the Kids Yoga Challenge Pose Cards. These pose cards provide a great visual for the yoga poses as well as the partner yoga poses.

Check out our Partner Bats
Have you ever seen such a lovely Fall leaf? (Partner Pose)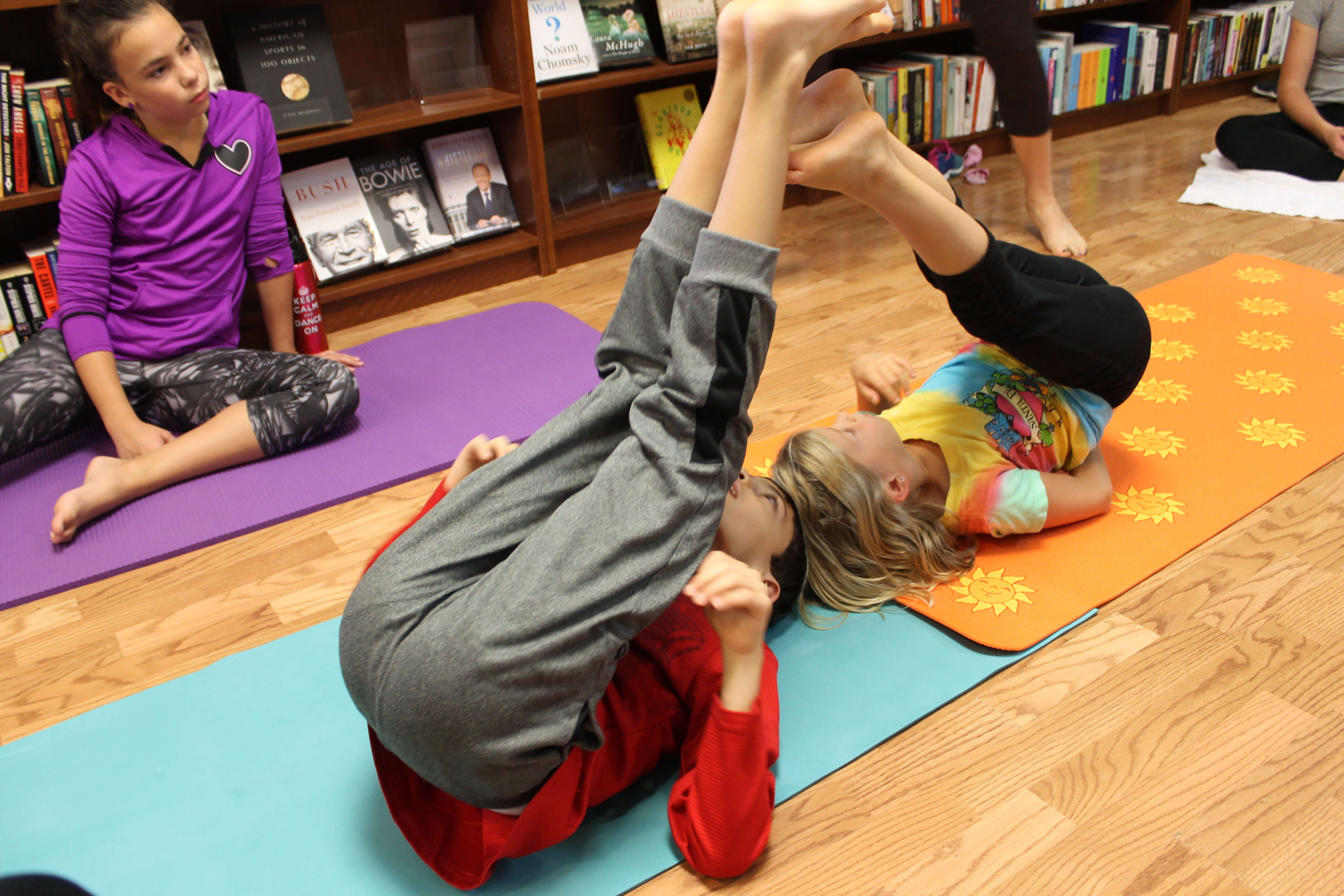 It is much more fun to try to balance with a pumpkin on your head!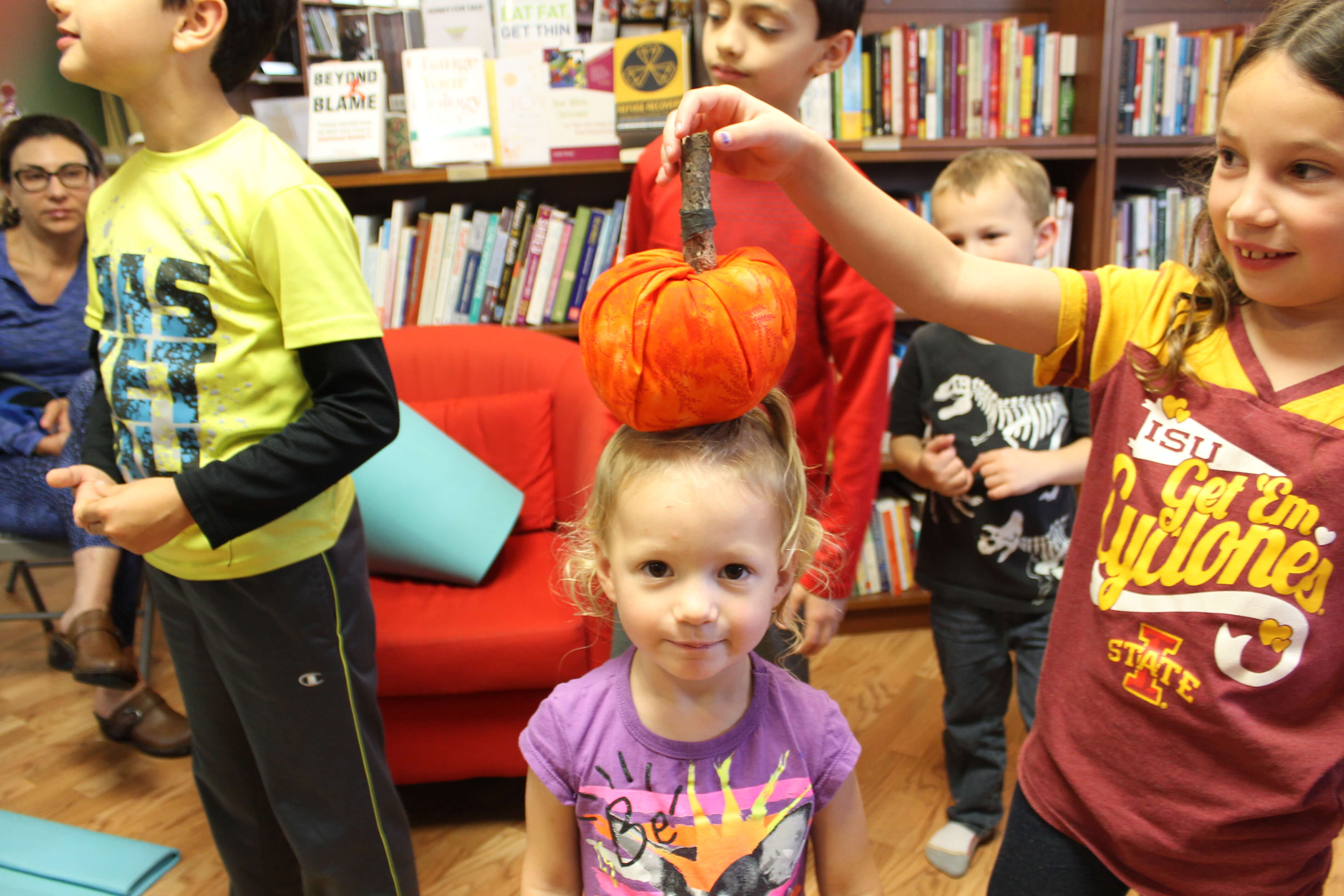 Interested in more kids yoga lesson plans? Our bestselling Go Go Yoga for Kids resources includes hundreds of kids yoga lesson plans, games, poses, mindfulness exercises and much more. Click to learn more.
You May Also Enjoy:
Family Fun Day: Yoga Games for All