Kids love this familiar book by Bill Martin Jr. and Eric Carle. It's repetitive style builds confidence with reading in ages 2-6. I love the bright vivid animal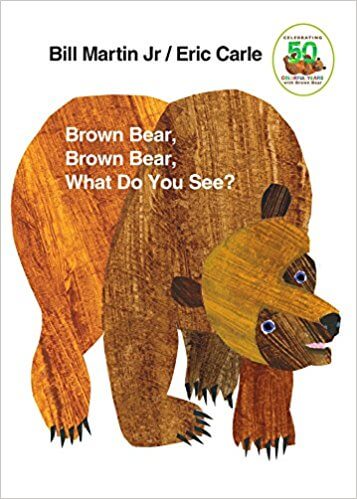 illustrations and how this book ties in perfectly to kids yoga. Learn how to teach yoga to kids with this classic read aloud.
Read this book aloud and enjoy this preschool and Kindergarten Brown Bear Kids Yoga Lesson movement and yoga lesson plan. It is perfect for home or school.
Get your free Brown Bear kids yoga lesson plan here.
Get your own copy of the classic Brown Bear Brown Bear What Do You See? book here.
Are you interested in learning how to teach yoga to kids? This is truly our passion. We have you covered!
Option 1: Our bestselling book Go Go Yoga for Kids: A Complete Guide to Using Yoga with Kids which includes 15 ready to go kids yoga lesson plans.
Option 2: Enroll in our Kids Yoga Teacher Training online course. Use You can take it anytime at your convenience. This course includes the best props, books, and resources to use with kids yoga. Learn more here.
Option 3: Take advantage of both. Entirely new content, ideas, resources, and the best practices for introducing yoga to kids.
Welcome to the Go Go Yoga for Kids Family. We are happy to have you be a part of it!