National Kids Yoga Conference 2016
Whew…what a weekend! Kids Yoga is absolutely on the move. You can just feel t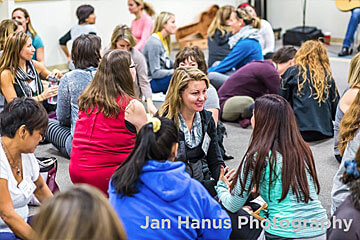 he excitement and creative energy mounting. The 3rd National Kids Yoga Conference just wrapped up in Washington D.C. and Go Go Yoga Kids got to be a part of it.
Nearly 200 yoga teachers, educators, mental health professionals and parents gathered for a weekend of professional development, connecting and inspiration.
We just wanted to get a few quick takeaways out. Stay tuned for more!
___________________
"It's kids yoga. Not adult yoga. Let kids be kids." Jodi Komitor of Next Generation Yoga
___________________
"Let others know they matter." Molly Barker, founder of Girls on the Run.
___________________
"Its ok to be successful."  Shari Vilchez-Blatt, Karma Kids Yoga
___________________
"Keep it fun. Keep it Yoga." Shakta Khalsa, Radiant Child Yoga