I love creating new games to use in my kids yoga classes. Kids naturally love to play games and they are a good way to get them moving. Games also lead to laughter and fun which helps build community and friendships. Yoga Games such as the Kids Yoga Obstacle Course are also the perfect way to practice all of the fun yoga poses that the kids have been learning.
How to Create a Kids Yoga Obstacle Course:
Kids LOVE obstacle courses and this is one of my favorite ways to get kids moving in healthy and good ways. This is exactly what kids need as their school days involve a lot of sitting as well as the national increase of video games and screens.
Every kids yoga class that I teach follows the Go Go Yoga for Kids Lesson Plan Format. This lesson plan framework ensures that kids are getting exactly what they need with breathing exercises, poses, movement, teamwork, mindfulness and more.
Select 4-5 poses that you want to introduce to children. I use the Kids Yoga Challenge Pose Cards as visuals for the poses. I will place the selected cards into a colorful gift bag and allow the students one at a time to draw out a pose to learn. After the yoga poses have been introduced and practiced, it is the perfect time to begin The Yoga Obstacle Course!
Be creative with this! Please do not go out and buy anything. Use whatever objects you have available to make an obstacle course.
Obstacle Course Prop Examples
Hula hoops laid on the ground to do high knees through
Jump ropes laid parallel so kids can jump across them like a river
Cones to jump over or hop to
Yoga blocks for stepping stones
Yoga mats placed end to end for bear walks, log rolls, frog hops, etc.
The ideas are endless for using creating different obstacles and I do like to change it up to keep things fresh and fun.
Place the objects in a large circle. Between each obstacle I place a yoga mat and a Kids Yoga Challenge Pose Card.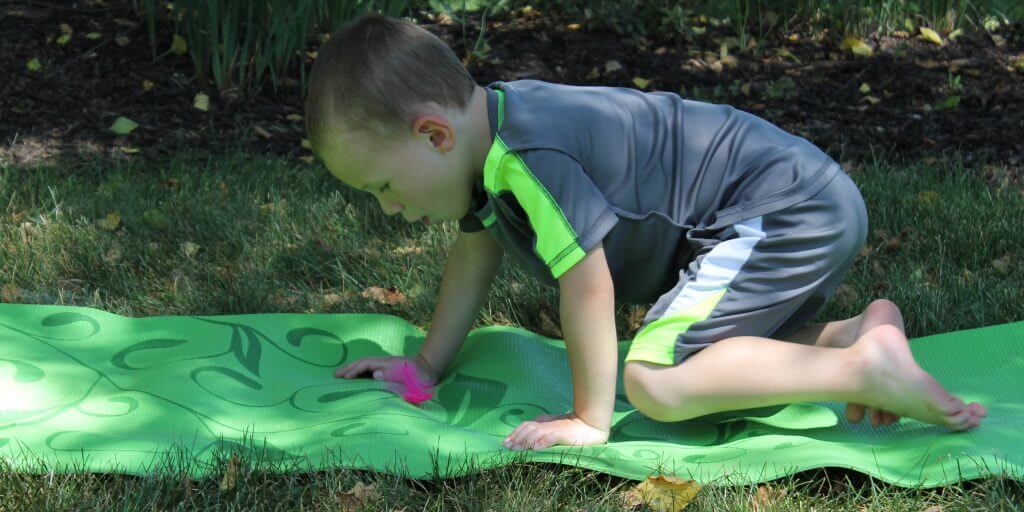 Get Ready to Go!
First, I demonstrate how to go through the obstacle course. I make a big show out of hopping through the "rings of fire," (hula hoops) or carefully crossing over the "icy river on blocks of ice" (yoga blocks).
Kids are completely mesmorized as they watch you carefully navigate through the obstacle course. Be sure to pause after each obstacle to hold the pose on the yoga pose card.
Next, I put on some fun music and it is the kids turn to move around the obstacle course and perform the yoga poses that are shown on cards. They love this and would do it forever if allowed. I recommend not letting the obstacle course go on "forever" as you want to keep things fresh and fun. Learn more Secrets to Teaching Yoga to Children here.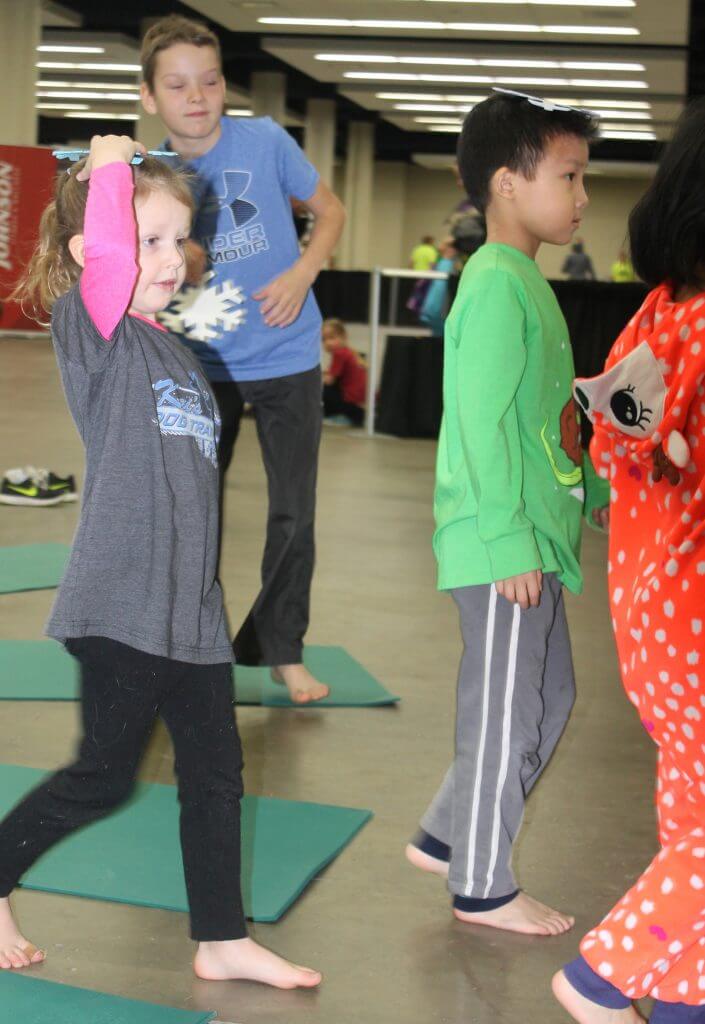 You May Also Enjoy:
The Best Summer Yoga Games for Kids
5 Fun Yoga Games to Do With Your Children