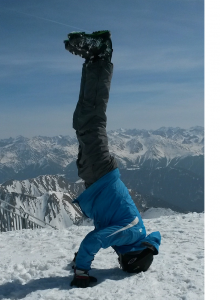 Celebrate the season with 5 fun holiday yoga poses and lesson plan!
Get your free Holiday Kids Yoga lesson plan here: holiday-kids-yoga-poses
Want more kids yoga ideas, games and lesson plans? Subscribe to our monthly newsletter.
Get your complete guide to using yoga with kids with over 150 games, lesson plans and poses:  Go Go Yoga Kids: Empower Kids for Life Through Yoga.