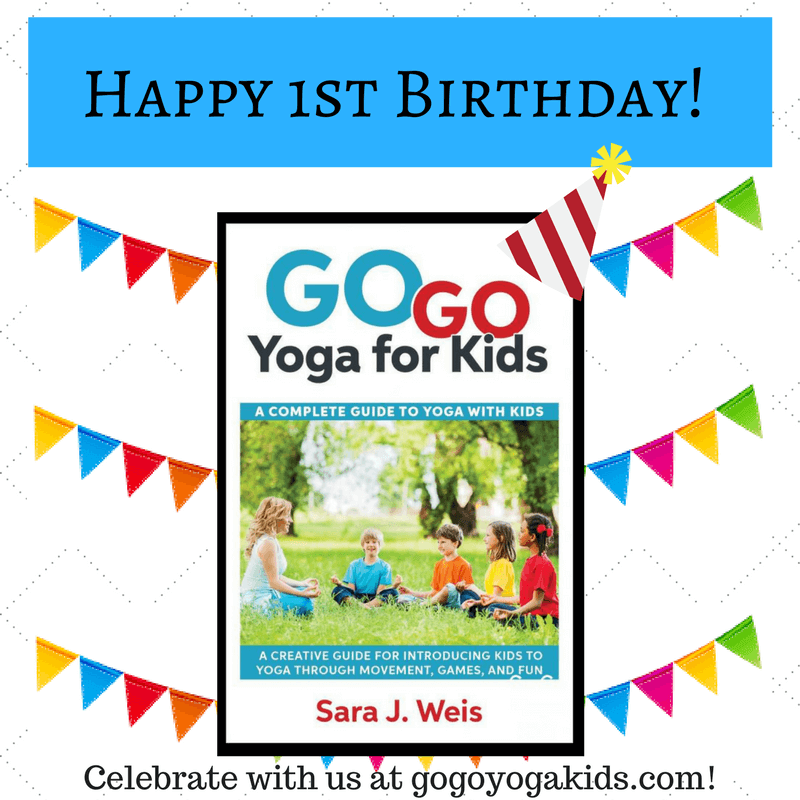 One year ago on an a hot August afternoon, I clearly remember sitting in a coffee shop while waiting to pick up one of my kids from soccer practice.
Just the day before I had submitted Go Go Yoga for Kids: A Complete Guide to Using Yoga with Kids for publication on Amazon. For the first time in over a year I felt a sense of a loss. After months and months of being in the trenches with the time consuming writing and publishing process, my book would soon become available in "."2-3 business days
With the weekend looming ahead I knew it would be mid next week until I saw my book truly available. At that moment I had nothing pressing to do. It was an odd feeling.
Killing a little time in that coffee shop that day, I typed in my book title into the Amazon search box. There before my eyes, I saw my book cover slowly  appear. Go Go Yoga for Kids was published and live!
The feeling of "what to do next" was quickly replaced with elation and then alarm.  I couldn't wait to share this book that I had cultivated over for years.  I truly wanted to help and inspire others to use yoga with kids, but would anybody care?
You did. Thank you.  Go Go Yoga for Kids reached Best Seller status within a month and has maintained it for the past year. With almost 100 5 star reviews,  it humbles me that I have been able to help adults and children see the benefits and fun of yoga.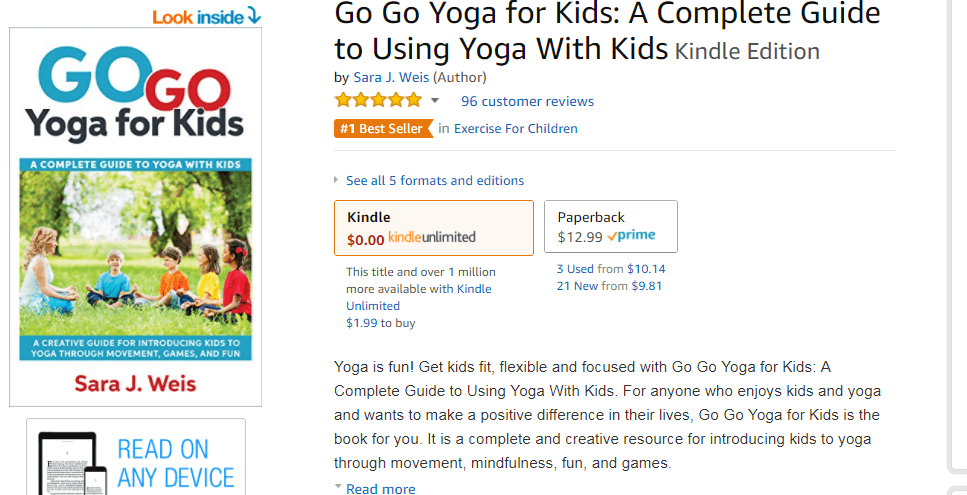 I couldn't have done any of this without these 3 kids. They help with everything. They are my guinea pigs for all ideas,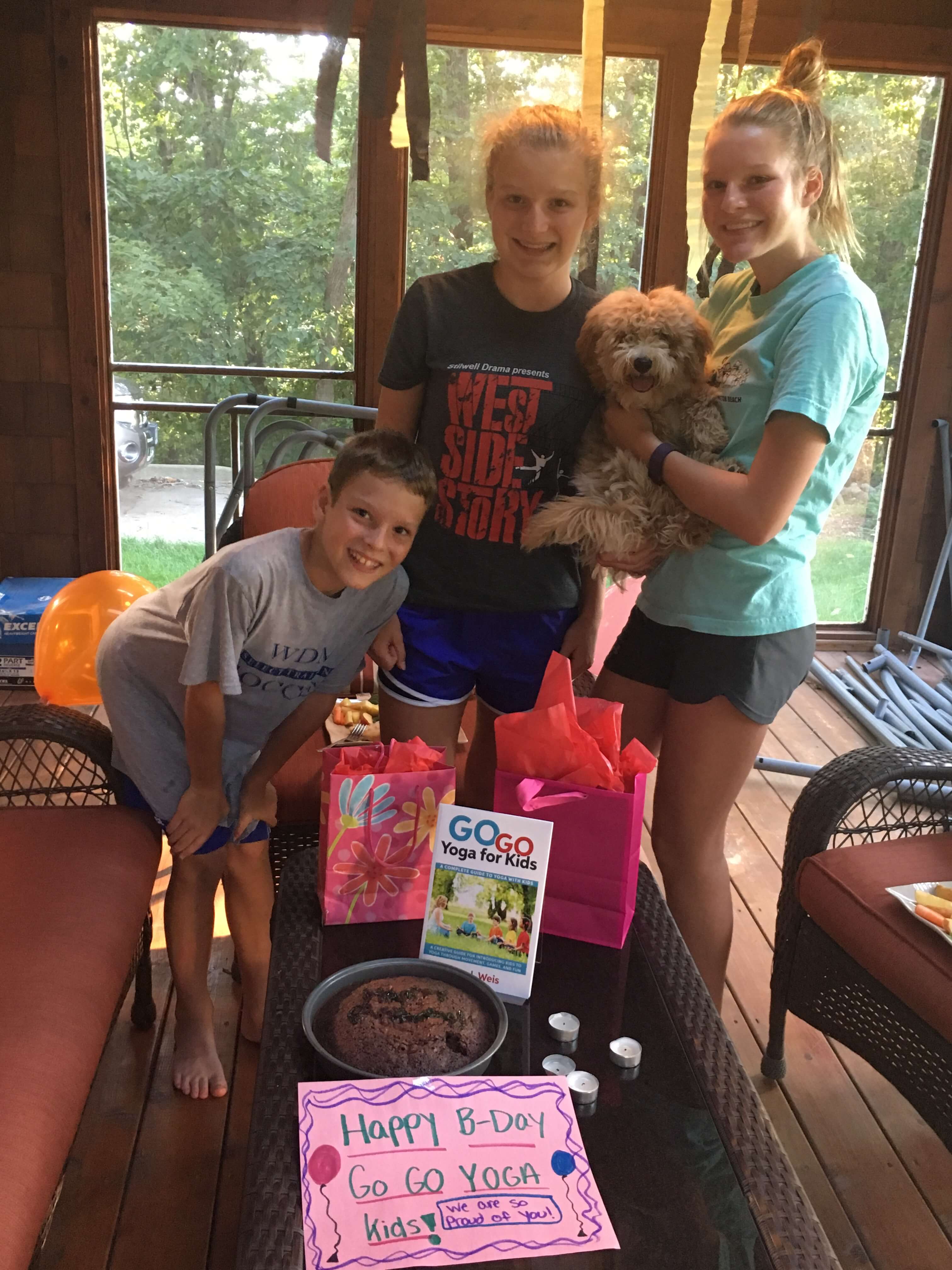 as well as labeling, boxing, shipping,  modeling, taking pictures, videos, proofing, listening, coming to events, and cheering me on. I couldn't do it without them.
They even threw a surprise birthday party for Go Go Yoga for Kids. Complete with the presents, cake, and the puppy. Love them.
This book has led to an amazing year filled with learning and growth with The Kids Yoga Challenge Pose Cards, Kids Yoga Teacher Training,  and so much more. What is next? Your needs, ideas, and stories inspire me. What would you like to see?
Let me know here. Thank you for being a part of it.