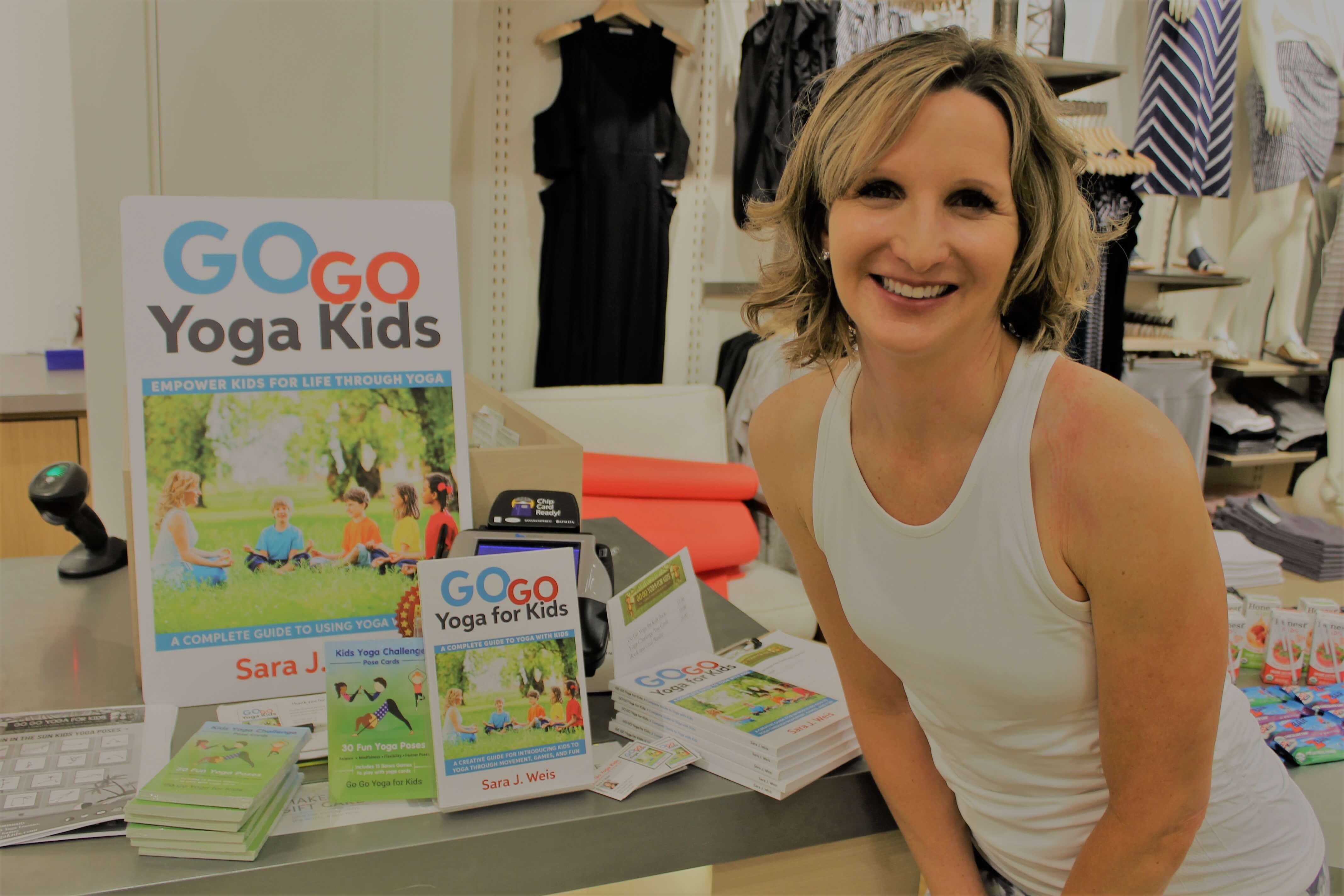 Welcome Summer! What a fun morning spent teaching yoga to kids at Athleta.
We loved our Beach Ball Yoga Poses, swimming, surfing, and sunning on our yoga mats.
Want to practice our fun summer yoga poses? Get your Free Summer Yoga Pose Guide here or check out our favorite kids yoga resources.