Join Go Go Yoga for Kids on a magical time at Barnes and Noble where over 50 young princes and princesses took off on their magic yoga mats for some Disney yoga for kids themed fun!
After warming up with some Darth Vader deep breathing, We became brave Pocahontas standing on our cliff and ready to dive forward for Sun Salutations.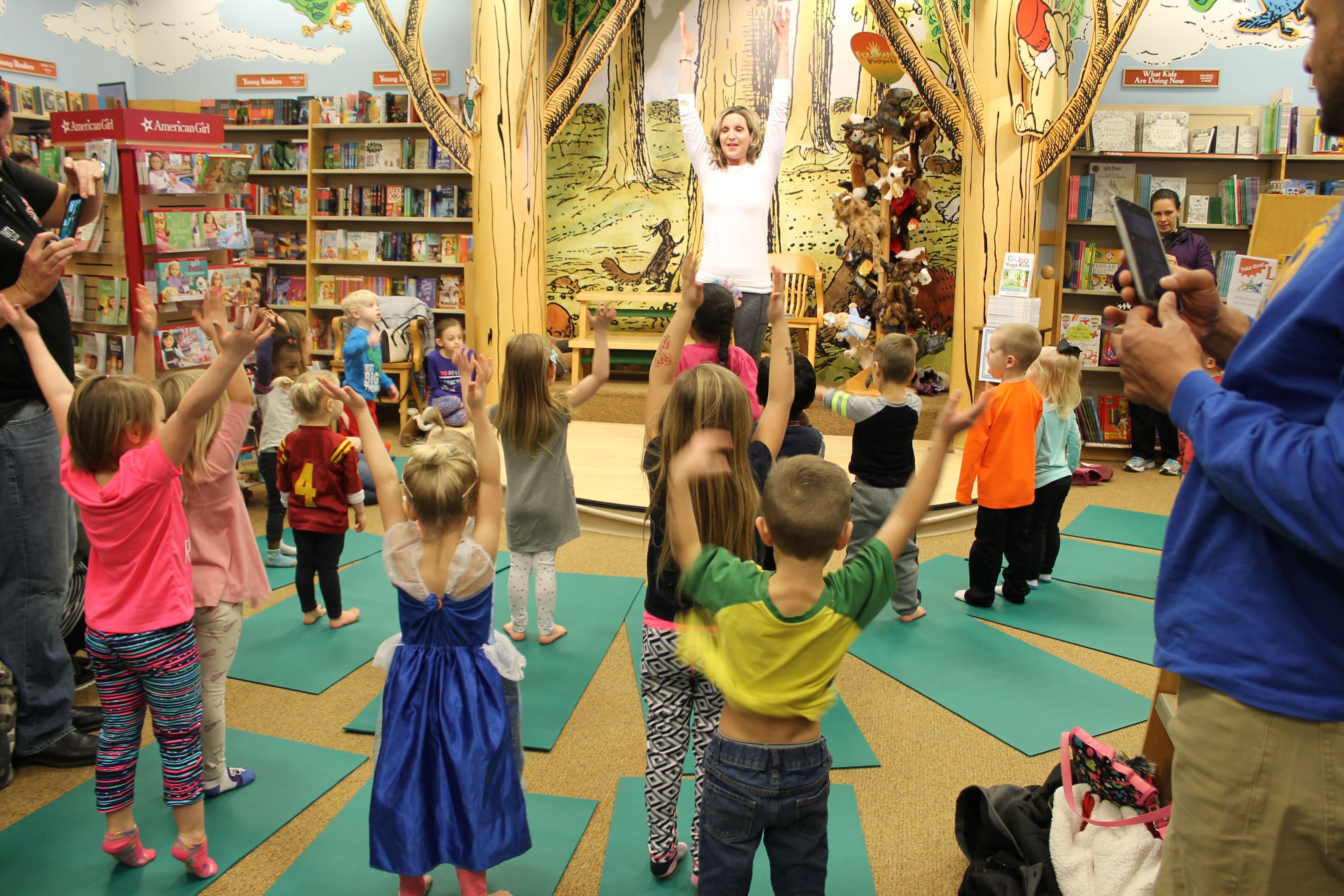 Soon we were strong Warriors like Princess Mulan. Ready to stand up for what we believe in and what is right.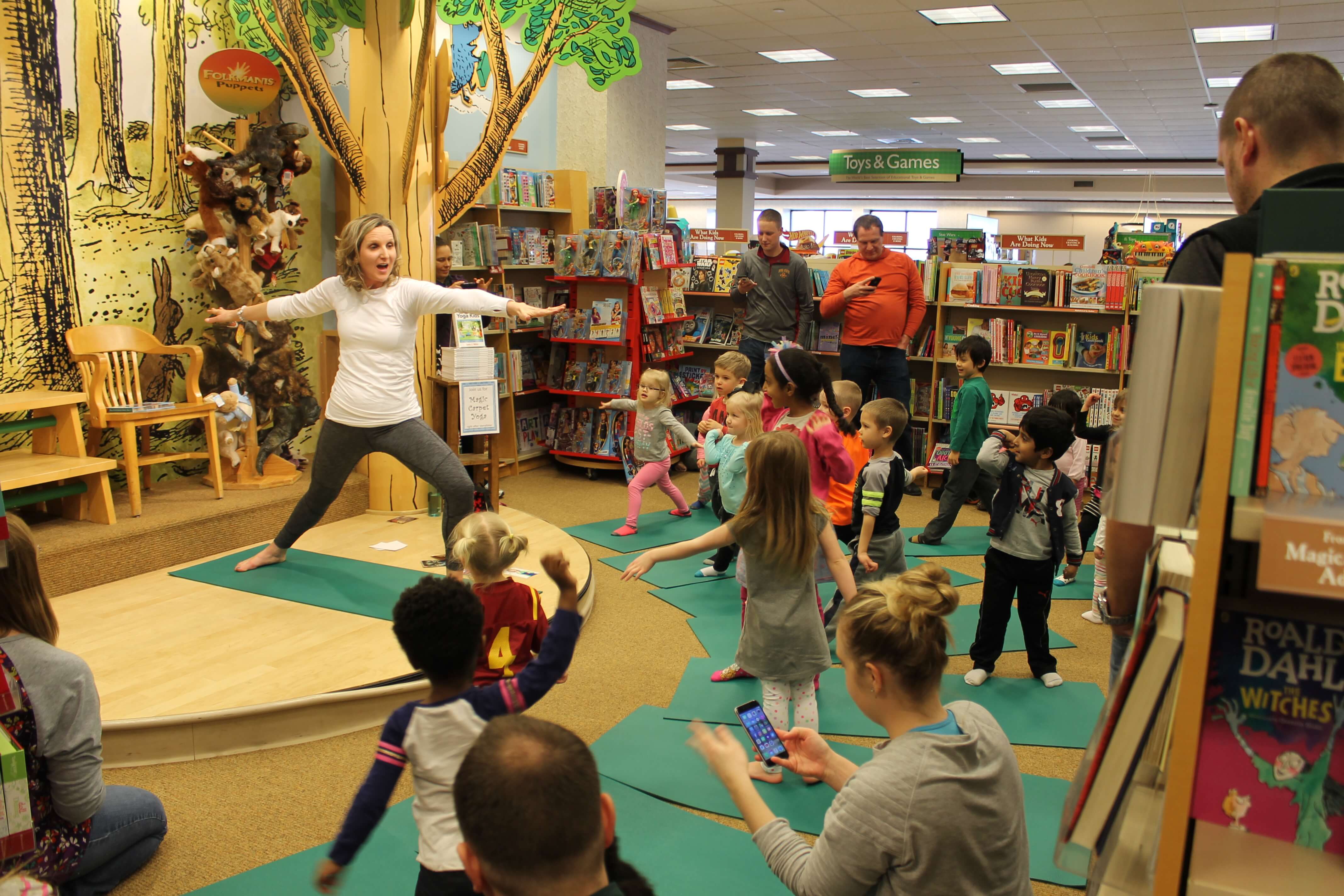 Peter Pan is ready to fly over the city. What will he see? This Peter Pan Pose is great for back strength.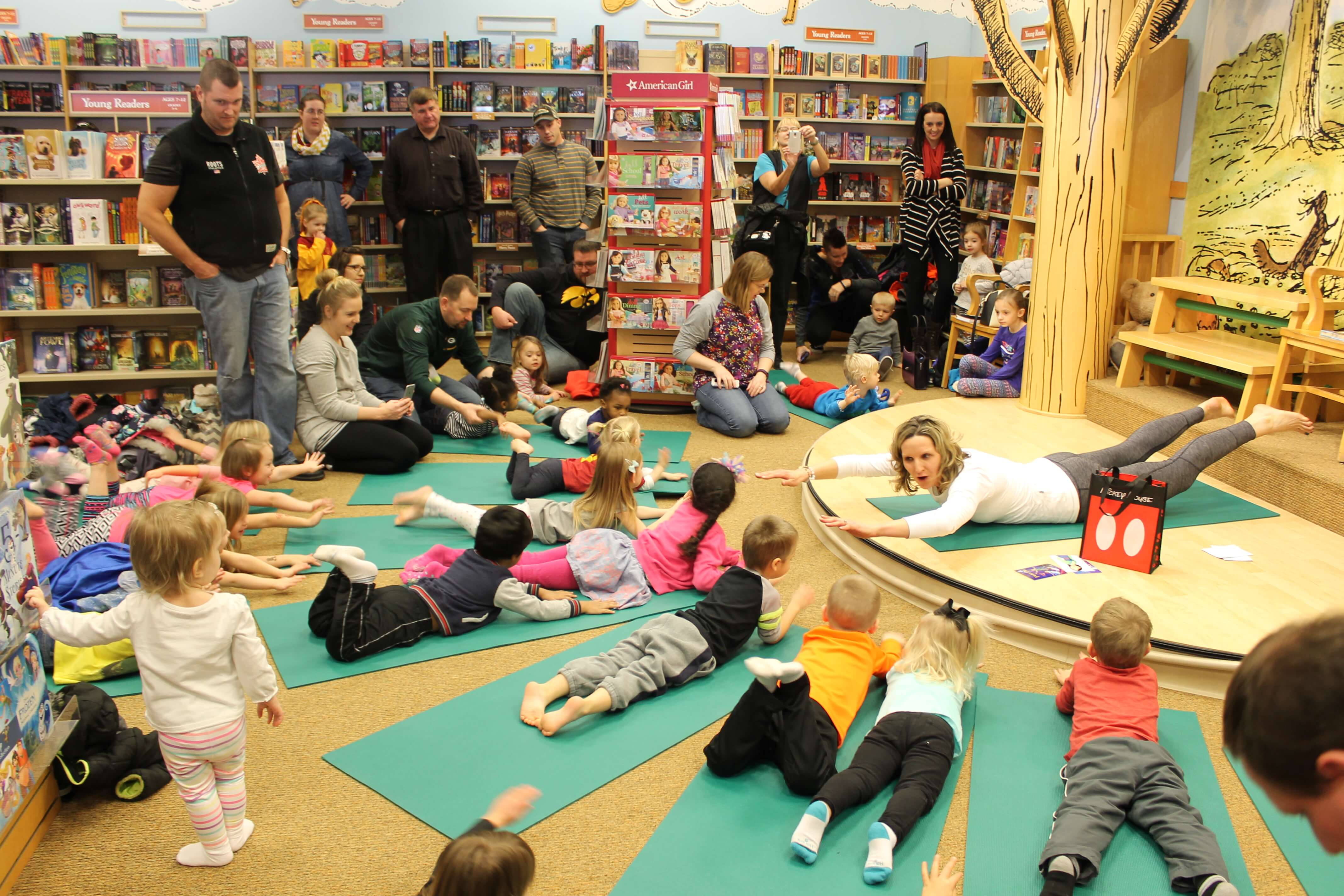 Of course, we remembered our new Princess Moana in Boat Pose. We rowed our boats slowly and then quickly.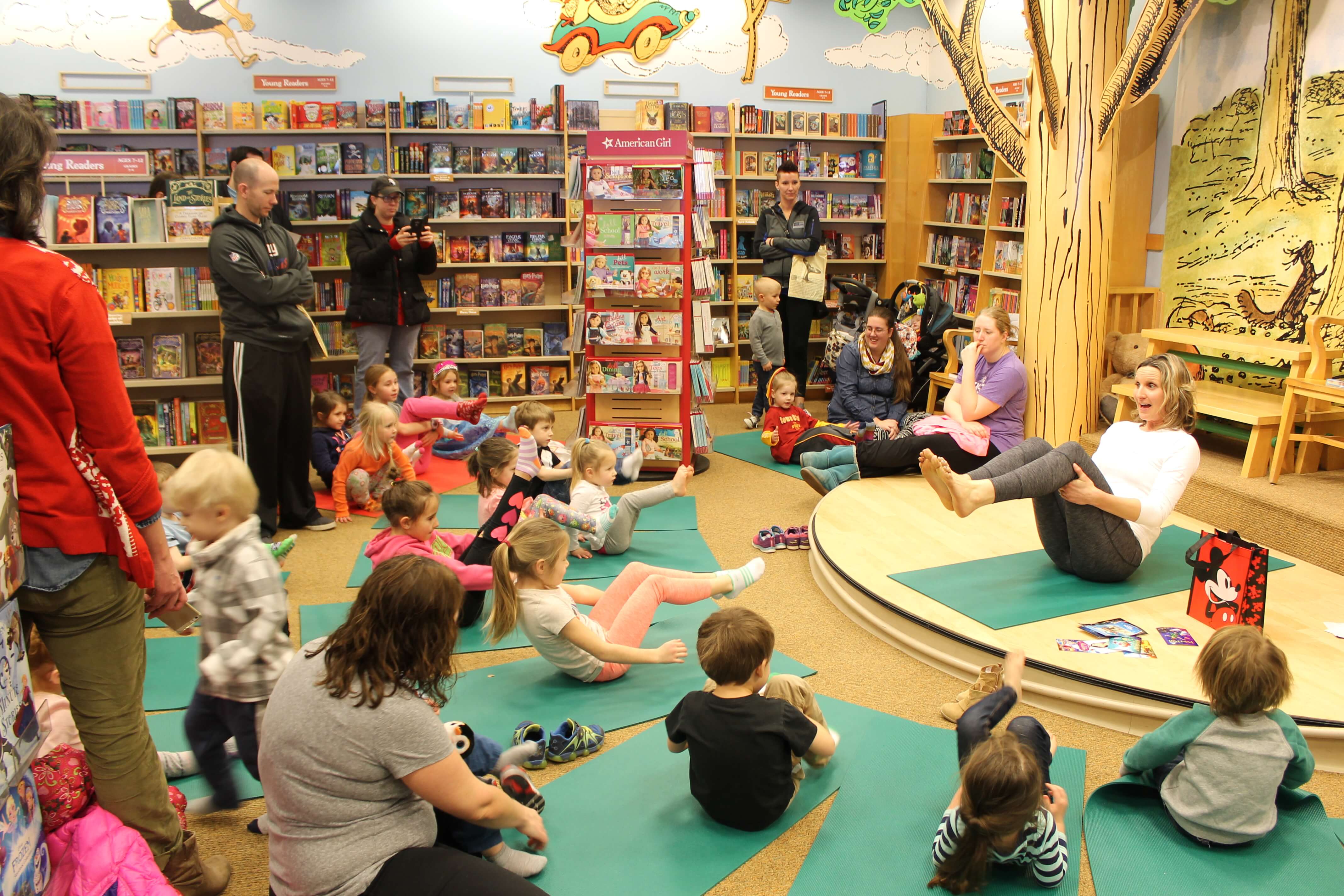 After meeting Princess Ariel on a rock in mermaid pose, it was almost time to end our yoga session.
See a video of our magical kids yoga class on our Go Go Yoga Kids Youtube Channel.
Need an easy way to practice yoga at home with your kids? Check out our brand new Kids Yoga Challenge Pose Cards.
The Kids Yoga Challenge Pose Cards
The Kids Yoga Challenge Pose Cards will challenge you and children with balance, flexibility, mindfulness, and more. This card deck includes 40 poses including partner poses, confidence-building pose mantras, and fun games to play together using these cards.
The Kids Yoga Challenge Pose Cards include:
40 progressive yoga poses including partner poses
Empowering pose mantras for beginners and meditation
Poses rated from 1-5 stars based on difficulty
Easy to follow poses to create many original yoga flow
15 Bonus Games to play using these pose cards
Tested and proven yoga poses to bring most mental and physical benefit
Takes only minutes each day to gain lifelong skills and health benefits
The Kids Yoga Challenge Pose Cards come in a strudy burlap drawstring bag and are printed in the USA.
You May Also Like:
Yoga & MIndfulness Tips for Your Family
Toddler and Preschool Kids Yoga Lesson Plan