What a blessing it has been to lead kids yoga classes this summer with the Children and Family Urban Movement.  CFUM's mission is to create a community that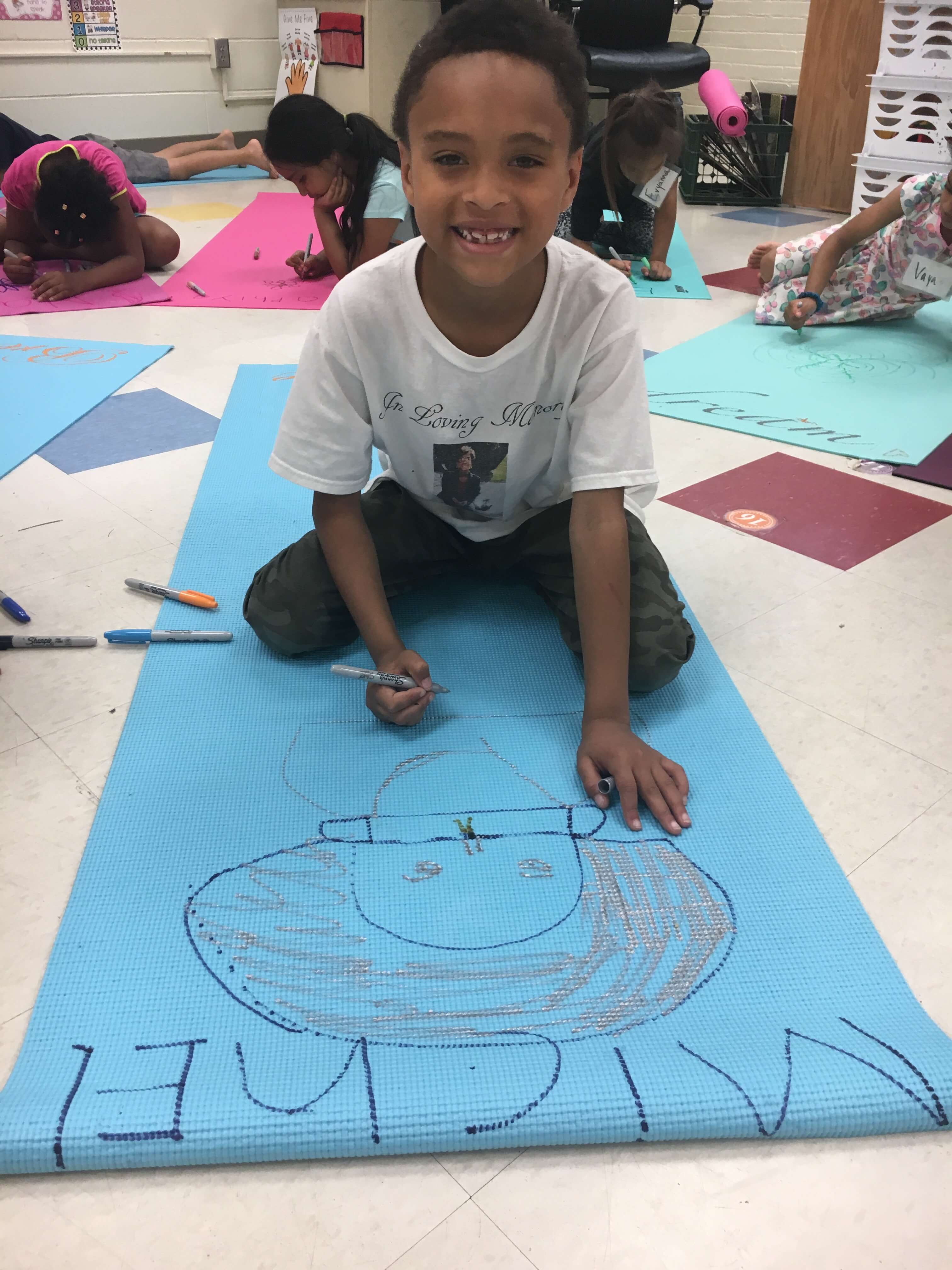 supports the potential of children, youth and families through educational success, healthy living, and community engagement.
Introducing the kids to yoga and mindfulness has filled my heart. They had so much joy in trying new things.
As a special treat, each child was able to personalize their very own donated yoga mat.