We tell kids all the time to share, play nicely and be kind to others. It is one thing to say, but we all know how actions mean more than words. Sometimes a simple act of kindness can go a long way to brighten our day more than we would ever imagine.
Celebrate Random Acts of Kindness Week with your kids with the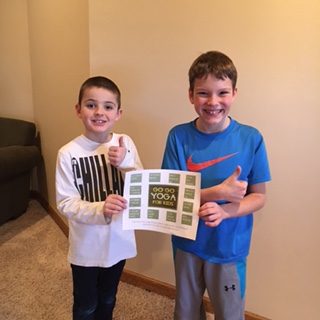 Go Go Yoga for Kids Kindness Bingo Game.
Try to complete all 12 Kindness Challenges before the week is over to brighten schools, families and yourself. Get your Go Go Yoga Kids Kindness Bingo Game.
Want more kids yoga lesson plans, printables and yoga resources delivered monthly? Sign up here.