Go Go Yoga for Kids loves all opportunities to bring yoga to children in fun and different ways. Toega is the perfect yoga game to play with all different ages.
What is Toega? It is yoga for your feet! Kids love this simple exercise and it is good for them as well. Feet are often scrunched up all day in shoes and socks, and Toega allows children to stretch their toes and build flexibility.
All you need are some colored pom pom balls and bare feet! It is fun and easy to play.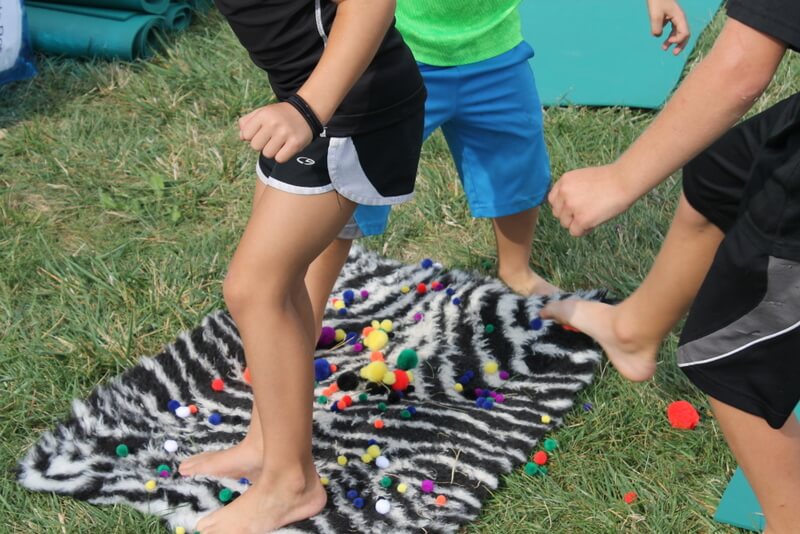 How to Play Toega
Scatter the pom pom balls on the ground.
Try picking up the colored balls with your toes.
Then place the balls on your yoga mat or another flat surface.
When I play with Toega with kids, I like to change it up a little by having different challenges for the children. Sometimes I will challenge the older to kids to collect balls of the same color or size. Or I will have a time limit to see how many they can gather in 1 minute with their t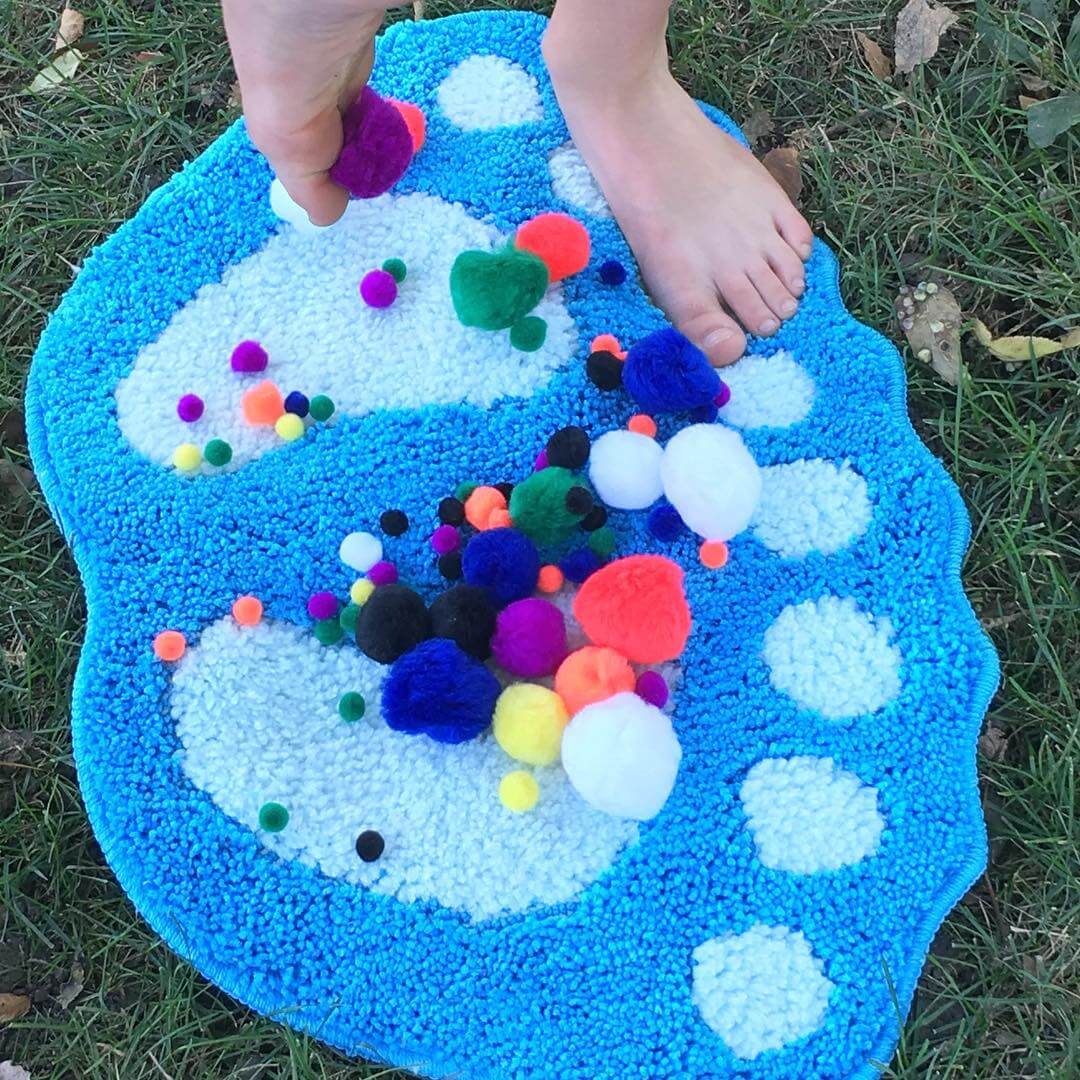 oes.
After the children have gathered up their pom pom balls, I like to bring a connection or close to the activity by having the children sort them in groups or "families". I leave it open-ended and it is neat to see what they come up with for ideas.  They will often sort by size and color, but once in a while I get an expected response and that is lots of fun.
By the way…I just LOVE my new Toega mat that I found here. It just makes it extra fun to play Toega.
See more Toega in action at our Family Fun Day.
You May Also Like:
Kids Yoga Teacher Favorite Props and Materials