Join Go Go Yoga for Kids and Des Moines Parent for fun home adventures for kids! With all the changes around our world, we are excited to provide a new, fun summer yoga camp experience for families this summer.
Your kids will get a taste of many subjects and activities all in one week! Camp Des Moines Parent will provide fun lessons from instructors and businesses, a private community, fun goodies, and more.
This virtual camp is open to families all over!
How to Enroll:
Select a camp you would like to attend below. Camps are aimed for children 5 to 11 years. Please note that some activities may require a parent's assistance.
Fill out the form + register!
One week prior to your camp start date you will receive a fun packet filled with items you may need for your week of camp, bios of your instructors for the week, and other fun goodies. Most daily lessons will include things you will have at home.
You will be delivered your video each day during the camp week, which will be good for TWO weeks. This means you have two weeks to carve out time, have fun, and experience the lesson.
Interaction and fun are important during camp! You will be included in a Private Facebook Group that is ONLY for the specific week of registrants. All of you will be doing the same fun activities, will be able to share your experiences and make friends. We will also sprinkle in some other fun during the week.
What is included with your admission to camp?
An intro packet filled with instructions, supplies list, instructor bios, and other fun goodies.
(5) Daily videos delivered straight to your inbox with a TWO week access period. Videos are taught by local, Des Moines instructors, and/or business owners. Video lessons may differ but may include art, STEM lesson, themed yoga, nature lesson, and more.
Membership into a Private Facebook Group so you can interact and connect with other families participating in the same week of camp as you!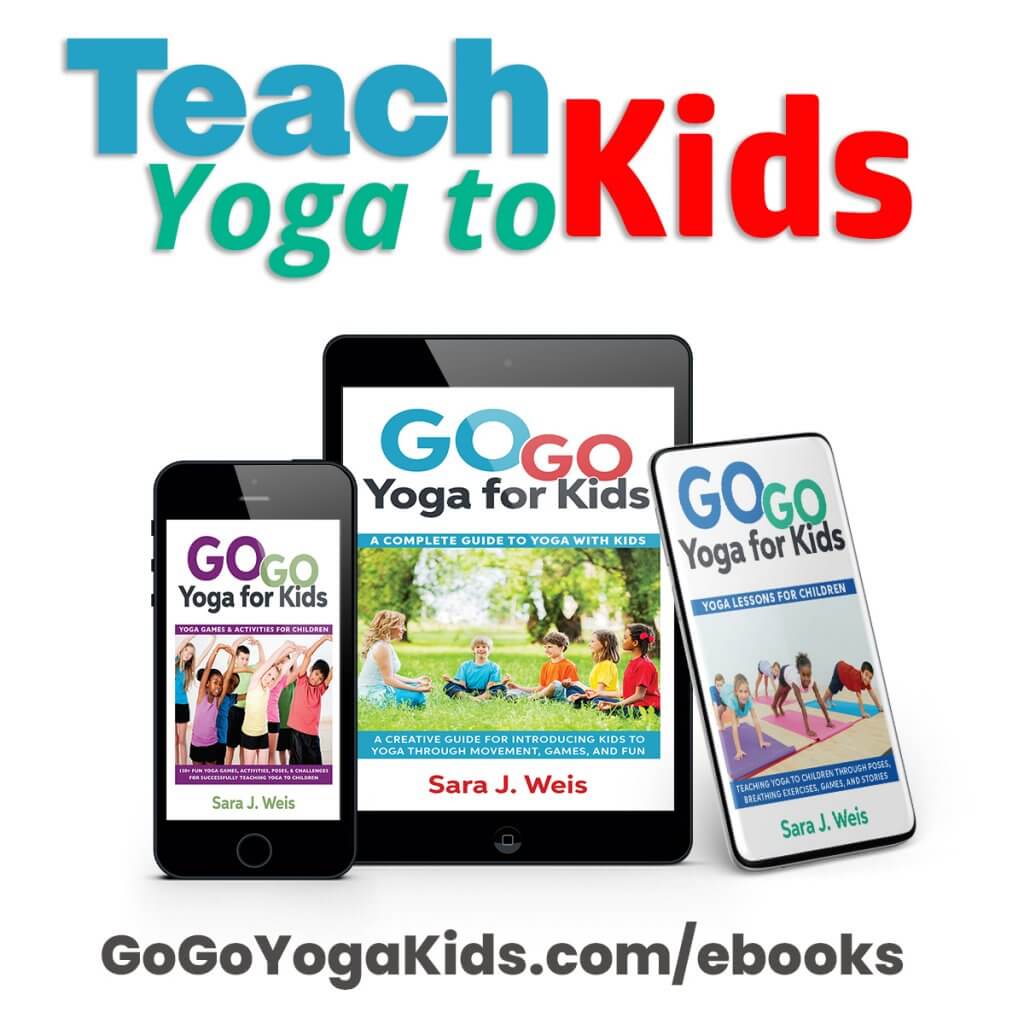 Dates and Camp Themes:
June 22 – 26 | Nature
July 20 – 24 | Animals
August 3 – 7 | Space
$50 per week of camp. Register for all 3 weeks and receive $25 off. Register for camp HERE!
Instructors
Sara is an elementary teacher and just celebrated her 20th year of teaching for West Des Moines Schools! Her passions are kids, teaching, and yoga. She holds a master's degree in education as well as certifications in teaching adult and kids yoga. She is the creator of Go Go Yoga for Kids which includes kids yoga books, lesson plans, resources, apps, and teacher training. She regularly teaches kids yoga classes for a nationally-known health and fitness club and enjoys visiting schools to help inspire children to be an author as well as the fun and benefits that yoga can bring! She lives in Iowa with her husband, three kids, and Bichon Poodle Pup, Rocky.
Get kids fit, flexible, focused, and having fun with yoga! Go Go Yoga for Kids is the resource for all things related to how to easily and effectively teach yoga to children while having fun! All of our resources have been tested and kid-approved with our
Go Go Yoga for Kids Resources:
Go Go Yoga for Kids provides complete resources that detail everything you will need to successfully teach yoga to kids of all ages and to inspire then in life-long healthy ways.
You May Also Enjoy: