All Aboard the Stilly Train: Yoga Game for Children
Hello, are you ready to play a fun game that kids love because they get to act very silly? Find your Free Yoga Games Guide below and get ready to follow along and play! It is time to jump aboard the Silly Train: Yoga Game for Children.
Go Go Yoga for Kids: Yoga Games & Activities Includes:
Over 150 yoga games, activities, poses, and challenges broken into categories and easily modified
Detailed descriptions for all activities including suggested age groups, needed props, ideal group size, and leader notes
Suggestions for organizing engaging kids yoga classes and incorporating games
Benefits children can receive from yoga, games, teamwork, and mindfulness
Characteristics of age groups and the types of games that best fit each level of maturity
Ways to incorporate challenges for older kids
Teaching tips for tweens and teens
Breathing exercises for relaxation, mindfulness, and stress reduction
Secrets to successfully teach yoga to children
Ideas for yoga-inspired crafts that can be used both inside and outside of class
Ways to incorporate yoga into family time
Game and yoga pose illustrations
Downloadable yoga pose memory game
How to Play Silly Train: Yoga Game for Children:
Number of Players: 3+
Materials: None
Recommended Ages: 3-8
How to play Silly Train:
Select a pose from the Kids Yoga Challenge Pose Cards. This will be your Go-To Pose for the Game.
Have all of the students line up behind the leader in one straight line.
The leader shows the selected yoga pose and ever everyone practices it.
When the leader is ready to start, they will lead the train around the room.
The passengers or people following will dance or move as silly as they can, while staying in line
When the leader turns around, everyone must instantly go into the selected pose. Take turns by changing train leaders.
This is lots of fun and the kids love the opportunity to just be silly while moving their bodies.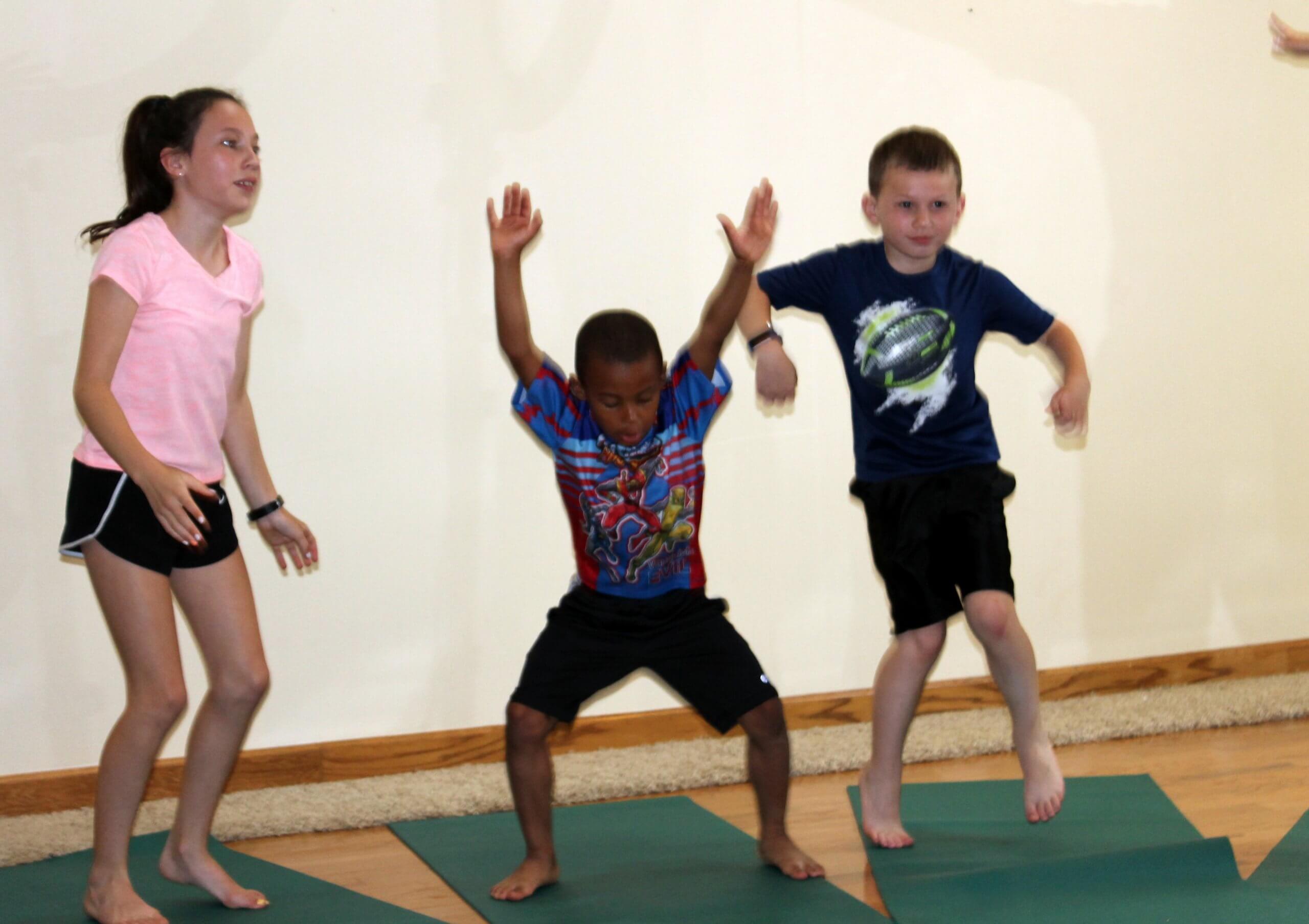 Leader Notes:
Play some music for added fun.
Change up the Yoga Poses to keep everyone on their toes while learning and practicing a variety of poses.
Adults make sure you join in as well (even when you are not the leader). Kids love to see you be silly too!
More Favorite Kids Yoga Games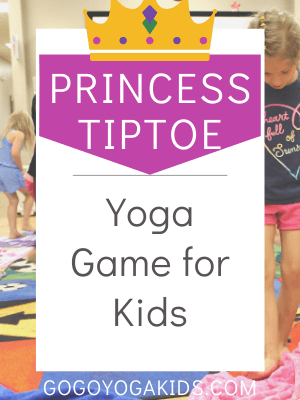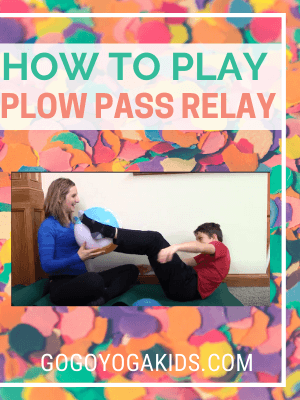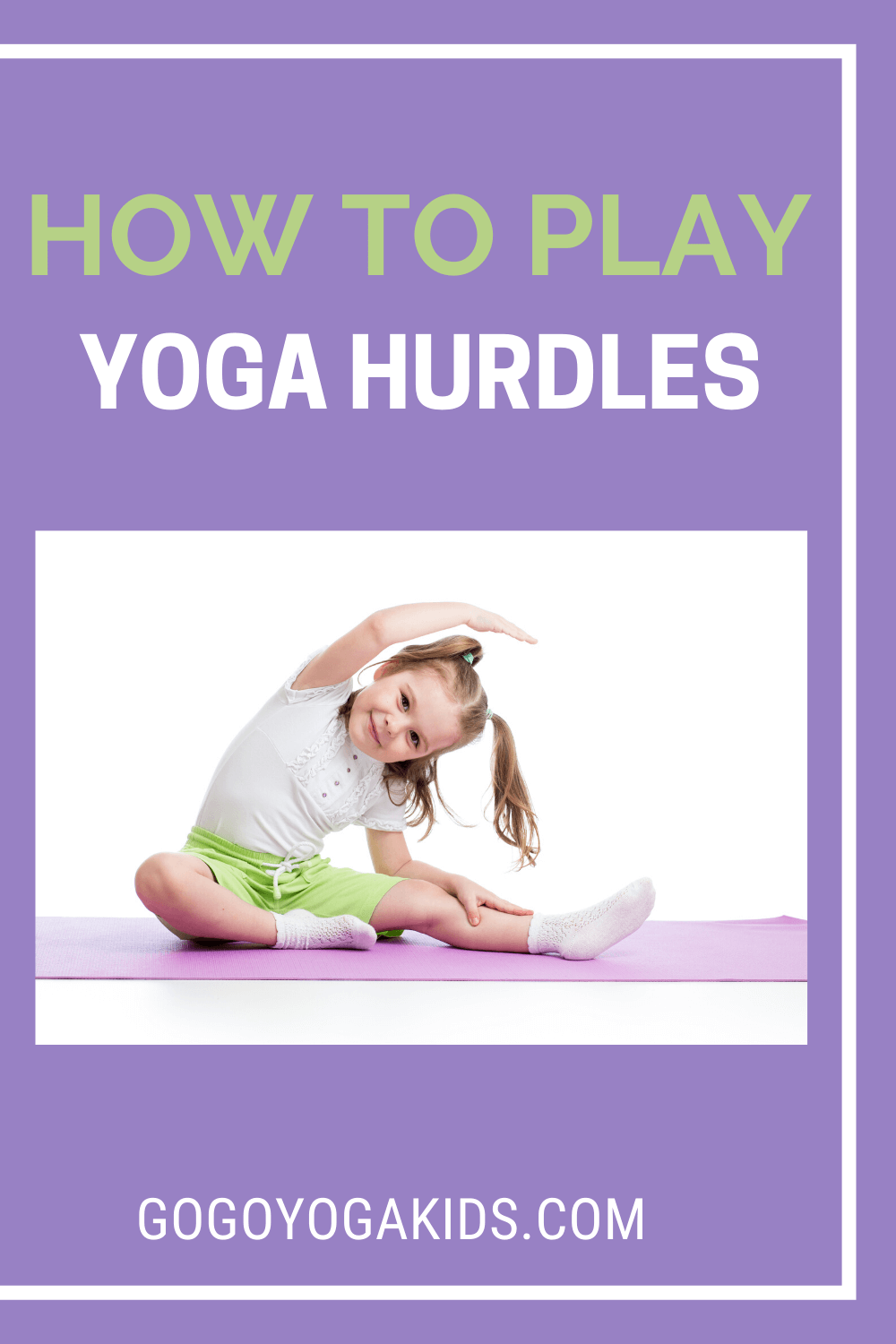 Are you ready to learn to more about how to easily & effectively Teach Yoga & Mindfulness to Children?
Our online Kids Yoga & Mindfulness Teacher Training will completely prepare you to teach yoga to children ages 3-15. Join thousands of others from all over the world in this fun and engaging training that will empower you to make a difference in the lives of children.