Go Go Yoga for Kids is thrilled to be part of the 2nd Annual Kids Yoga Day on April 7th, 2017.  Imagine over 30, 000 kids experiencing yoga throughout all 50 states and 33 countries? Imagine the peace, love and mindfulness that this could bring throughout our future generation?!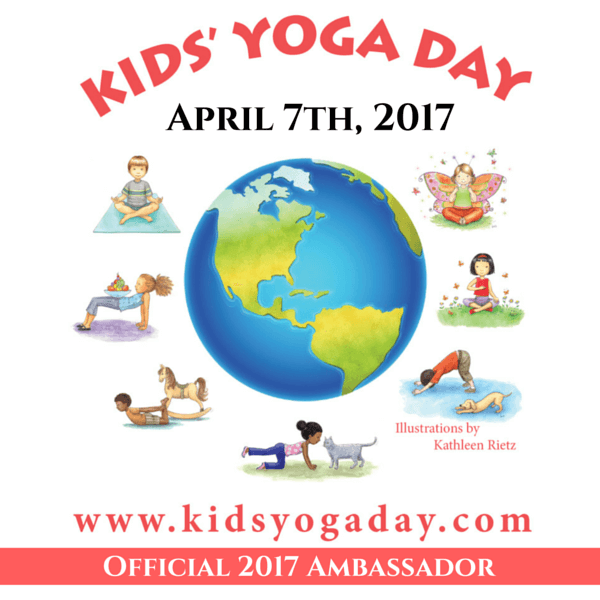 For those of you local, Go Go Yoga for Kids will be hosting a free Kids Yoga Class. You are invited to join us. Please let us know if you are interested and we will give you the information.
If you can't join us, please utilize these standing and sitting 5 minute yoga routines for kids and adults! These wonderful routines introduce yoga pose, mindfulness and only take minutes. They are adapted from Kids Yoga Day founder, Teresa Power, and her book, ABCs Yoga for Kids.