Do Not Miss Our Biggest Sale of the Year!
ALL OF OUR ONLINE KIDS YOGA TEACHER TRAININGS ARE 30% OFF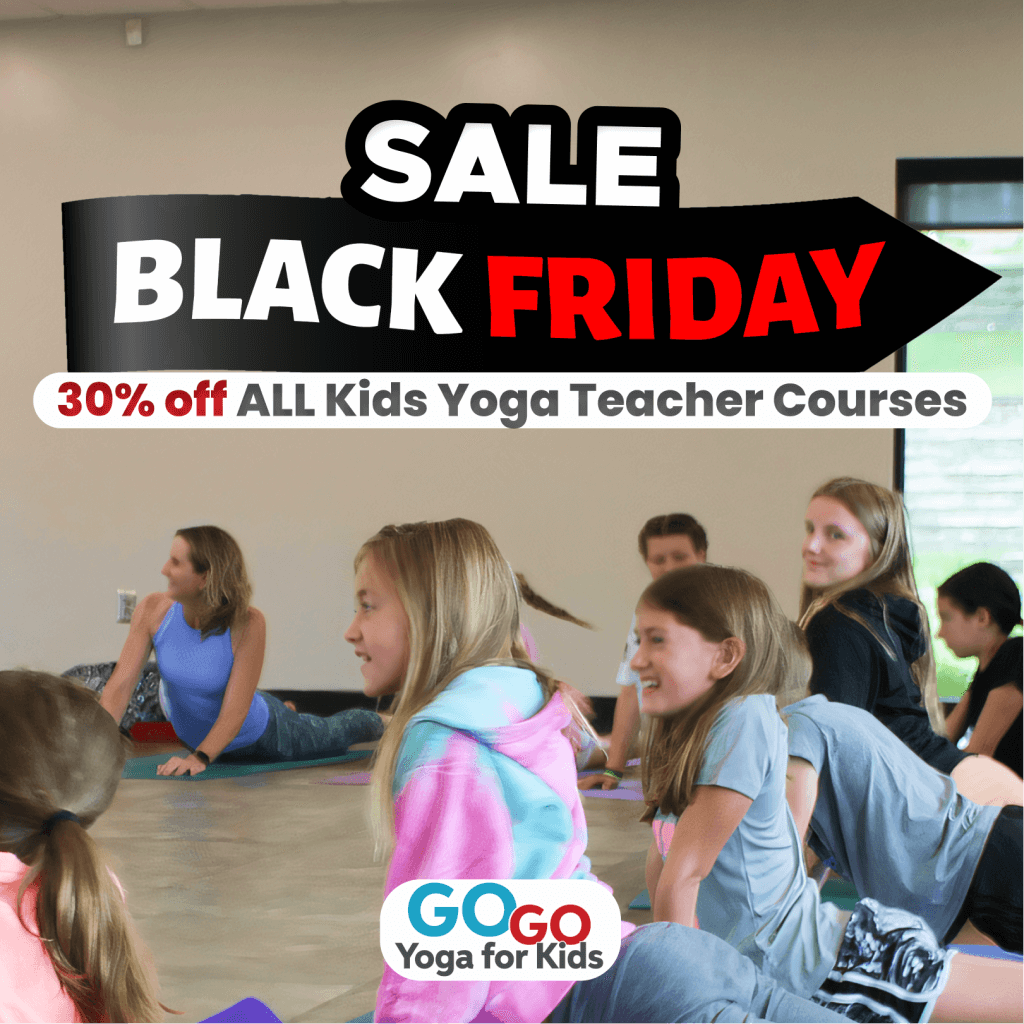 Online Kids Yoga & Mindfulness Teacher Training
USE CODE BLACKFRIDAYNOW AT CHECKOUT
NOThis means you get your Kids Yoga & Mindfulness training, personal certification, lesson plans, lifetime access to the training PLUS personalized support at our lowest price. This is such an amazing opportunity for our comprehensive and complete kids yoga trainings. All online and completed at your pace with my support every step of the way!
Your Choice of 2 Complete Kids Yoga Teacher Trainings
Use code BLACKFRIDAYNOW to Save 30% off your Enrollment
If you have ever even thought about teaching yoga to children, then this is definitely the perfect opportunity!
Yes, it is true! Now I know you are thinking…what an incredible deal and I really do want to begin making a difference with kids, but this is a busy time for me right now.
I totally get that! The best news is that you can begin this training anytime you want right from the comfort of your couch or bed (my preference!).
🏁 I guarantee that within a week of just starting our Kids Yoga & Mindfulness Teacher Training, you will be making a positive difference in the lives of the children you love and care about!
⭐ Bonus: When you enroll you also receive access to our all-new Live Kids Yoga Class Examples from beginning to end!
I remember when I first started teaching yoga to children. All I wanted to see was actual teaching and kids yoga in action! Now you can view an early childhood class, a school-age class, and an engaging tween & teen yoga class.
Enjoy this opportunity, It won't last long, grab this opportunity and start making a difference in the lives of the children you care about!
Remember to use BLACKFRIDAYNOW at checkout to save 30% off your enrollment.