Are you ready to learn how to teach yoga online?
Maybe you are you a Kids Yoga Teacher who has had to pivot to online classes.
Perhaps you are  wanting to get started teaching yoga to children online?
Are you looking for ways to connect with your students and keep them engaged and learning while being online.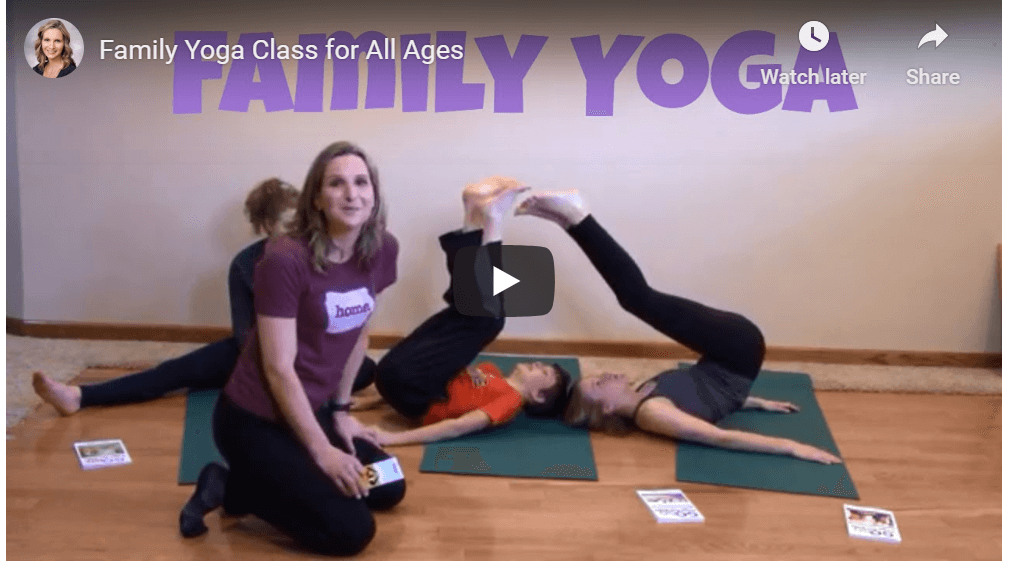 If you don't want to limit your class to those that expressed interest through email, you can also go Live with
Youtube,
Instagram and
Facebook.
There are benefits to both a scheduled meeting or going Live. The most important thing is that you are sharing the fun and joy of yoga to children!
Quick Start To How to Teach Yoga Online
Using Zoom is an easy way to teach online. Many people have become more comfortable with Zoom in the last few months. Below is a quick overview on how to get started.
Set up a Zoom meeting. You can create an account for free.
Schedule a meeting (day & time)
Copy the invitation
Send the invitation to people in an email. They will be able to easily click on the link and join the meeting at your scheduled time.
Tips for Good Creating Good Videos
Make sure that you have good lighting (natural light works well!)
Clear the area around you. A cluttered area will be distracting for your students.
Be Audible. I have my Blue Yeti Microphone  that I plug into my laptop. You do not need to have that, but it is important to speak clearly.
I have my favorite  JBL USB Speaker  JBL USB Speaker to use for music. This inexpensive little gem is one of my favorite things to use when teaching kids yoga!
Be sure that you are closer to the microphone then the speaker. It is more important that the kids hear you as opposed to the music.
Teaching Yoga Online to Children Tips
Find out our Favorite Read-Aloud Books to use in Teaching Yoga to Children.
Our bestselling Go Go Yoga for Kids: Lesson Plans for Children includes dozens of good read aloud stories with yoga poses.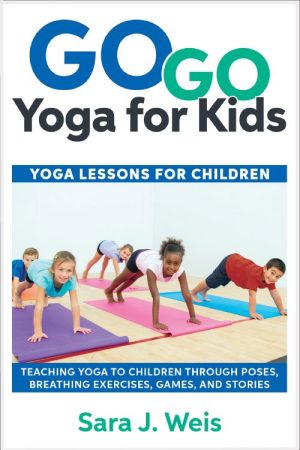 The
Go Go Yoga for Kid
s resources are invaluable when I teach online!
The Kids Yoga Challenge Pose Cards
are very helpful for my online classes because you can easily show them to the kids.
They can see up close the pose and what it looks like before they actually do it. I will make a sequence for a yoga flow and show them each pose with the cards before we do the flow.
With the lesson plans books, I can pick and choose what I want to use online for my kids yoga classes.
I like to use some of the ways suggested in how to incorporate using a storybook in the class. I find books that we can do yoga poses with them.
As I read the book, I show the pose card, and then we do the pose. I even used the mindfulness project and showed them step by step on how to make a mindfulness jar. (Go Go Yoga for Kids: Yoga Lessons for Children).