I just love this little cartoon. Check out the poor donut's expression. Panic? Worry? Self-Consciousness? Yoga looks differently for everybody and that is just one of the many different things I love about yoga.
Walk into any group of kids practicing yoga and most often you will find kids that are uninhibited to try new things, taking risks and being a little different.
Let's all embrace our inner child when it comes to yoga and to life. Smile. Be Free. Be the first to try something new and step out of your comfort zone. Try it out. See how freeing it feels!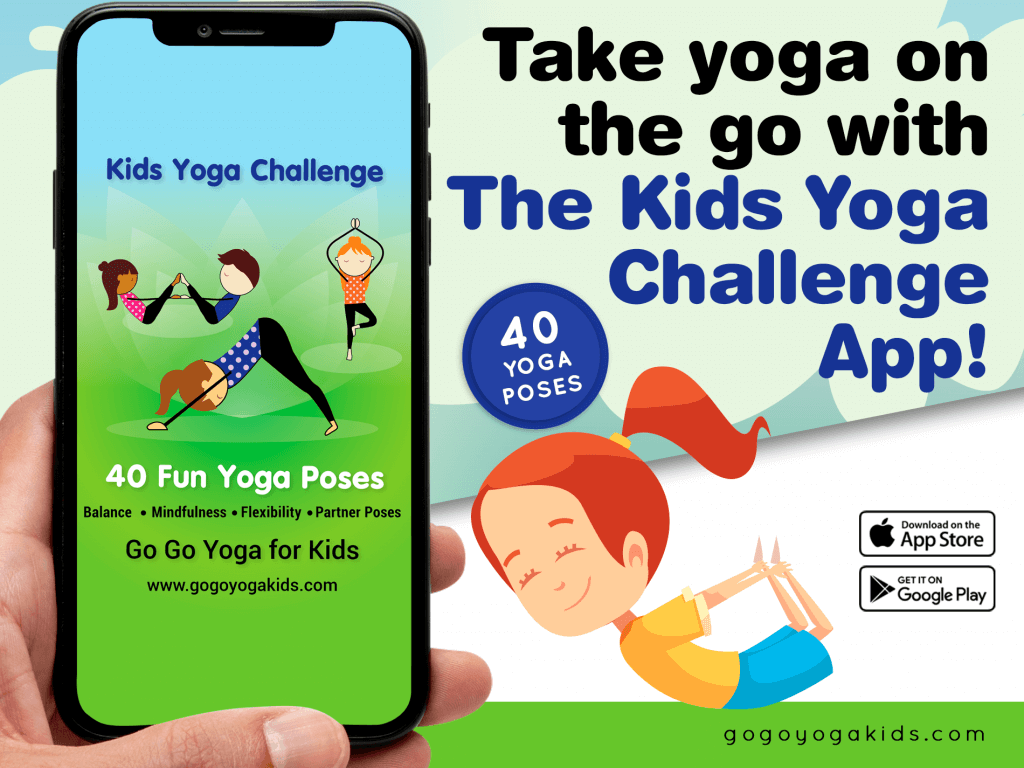 ---
Take Yoga on the Go with the Kids Yoga Challenge App
The Kids Yoga Challenge App Includes:
40 progressive yoga poses including partner poses
Empowering pose mantras for beginners and meditation
Perfect for all levels
Poses rated from 1-5 stars based on difficulty
Easy to follow illustrated and colorful yoga poses
Tested and proven yoga poses to achieve mental and physical benefits
Takes only minutes each day to gain lifelong skills and health benefits