Congratulations on taking the initiative and action on learning how to teach yoga and mindfulness to children. You are ready!
By completing our  Kids Yoga & Mindfulness Teacher Training you are fully equipped and prepared.  Be confident in your teaching as you will be giving children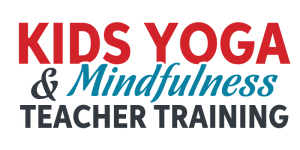 the skills and techniques that they will have throughout life.
Please fill out this short survey and let us know how you would like your name to appear on your certificate.
Be proud of what you have accomplished. Now get out there and have some fun teaching yoga to children. Please keep us posted on how everything is going in our Kids Yoga & Mindfulness Facebook Group. We want to hear your wins and any new challenges that come up. We are here for you!