Are you creative and enthusiastic?
Do you want to be part of something exciting?
Book publication is approaching! Help get Go Go Yoga Kids: Empower Kids for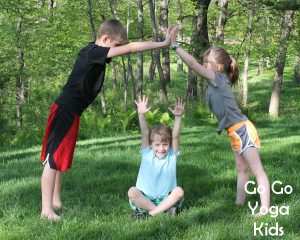 Life Through Yoga into the hands of people and kids that would benefit!
We are now accepting applications to be a part of our VIP Book Launch Team. Team members will be invited to exclusive insider news, an advanced copy of Go Go Yoga Kids and discounts on yoga products!
More information and team member benefits will be released over the next few weeks!
Please apply here. We look forward to having you on be part of our team!