Join Go Go Yoga for Kids and many other authors at the Ankeny Authors Fair on April 14th at the Pinnacle Club. Stop and say hi, spin our Yoga Pose Wheel and check our newly released and best seller Go Go Yoga for Kids: Yoga Lessons for Children and the Kids Yoga Challenge Pose Cards.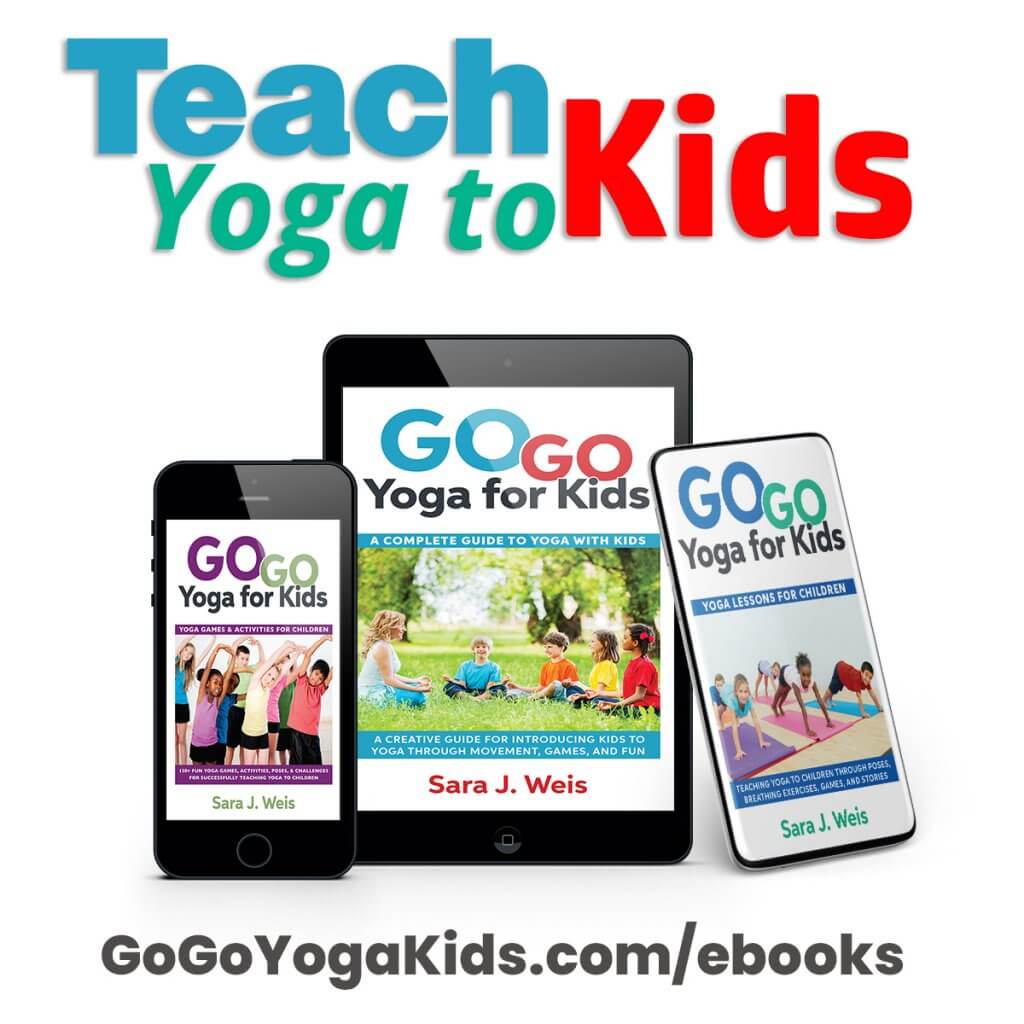 Why the Go Go Yoga for Kids E-Store Matters to You:
Now you are able to easily download your Go Go Yoga for Kids books on any device. This means your iphone, computer, tablet, kindle, ipad. Any of these places!
You can also easily transfer your Go Go Yoga for Kids books from device to device.
This is also extra exciting because you are able to easily print out sections that are important to you. You know how much I love writing and putting together kids yoga lesson plans. Now you can easily find which lesson plan you want to use and print it out for your personal use. This is also true for our lesson plan templates, guides and games that are found in our books!
Another great reason to purchase your e-books directly from the author is that it does help me out. You know how kids yoga is my passion and I love being able to get resources and ideas straight to you. When you purchase directly from the author this allows a great connection and helps small businesses such as Go Go Yoga for Kids.
Thank you for checking out our Go Go Yoga for Kids E-Store and directly supporting me, the author. I have changed my shopping habits with so many small businesses feeling the impact from the coronavirus. I so appreciate your support.