Find your Yoga Pose Bingo Cards!
Yoga Bingo is a fun and active game for all ages. It is a great and easy way to introduce children to a variety of yoga and a fun way to help them practice poses.
Yoga Bingo is perfect for large and small groups and fun for all ages.
Your Yoga Pose Bingo Cards Include:
10 Different Full Sized Yoga Bingo Cards
Directions on How to Play
40 Diverse Yoga Poses
Multicultural Students
1 Caller Card
Download your sample cards here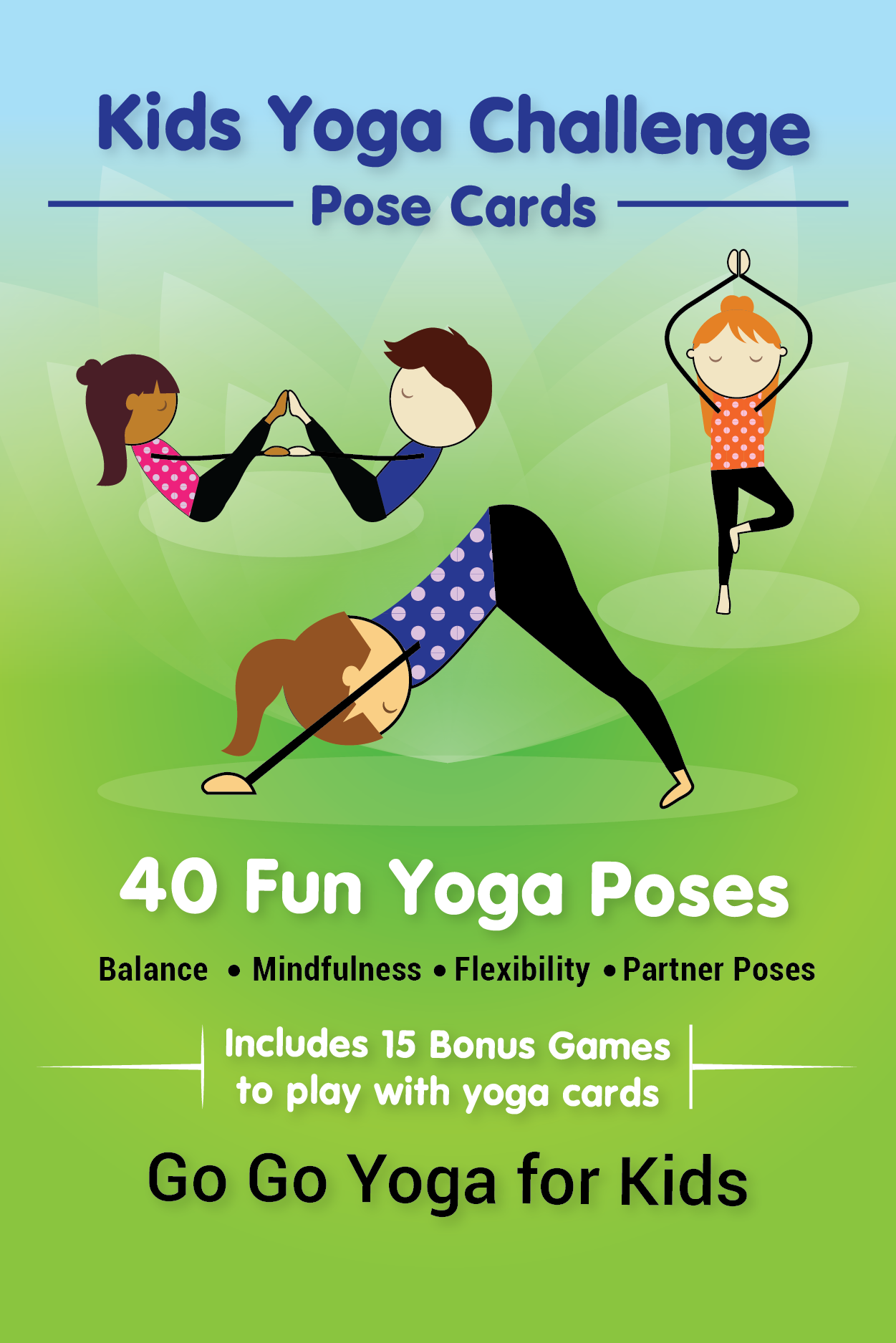 For extra ease, use the Kids Yoga Challenge Pose Cards with your next Bingo Game. These pose cards match up perfectly with the yoga poses!
You may also like:
Favorite Kids Yoga Props and Resources
How to Play the Listening Game with Children