Welcome to Go Go Yoga for Kids; the place to get kids fit, flexible and focused while having fun with yoga!
Go Go Yoga for Kids has resources for you to introduce kids to yoga through movement, mindfulness, fun, and games. Perfect for parents, teachers, and anyone who enjoys yoga and kids. I am glad you are here, now let's get started!
Go Go Yoga for Kids – A Complete Guide to Yoga with Kids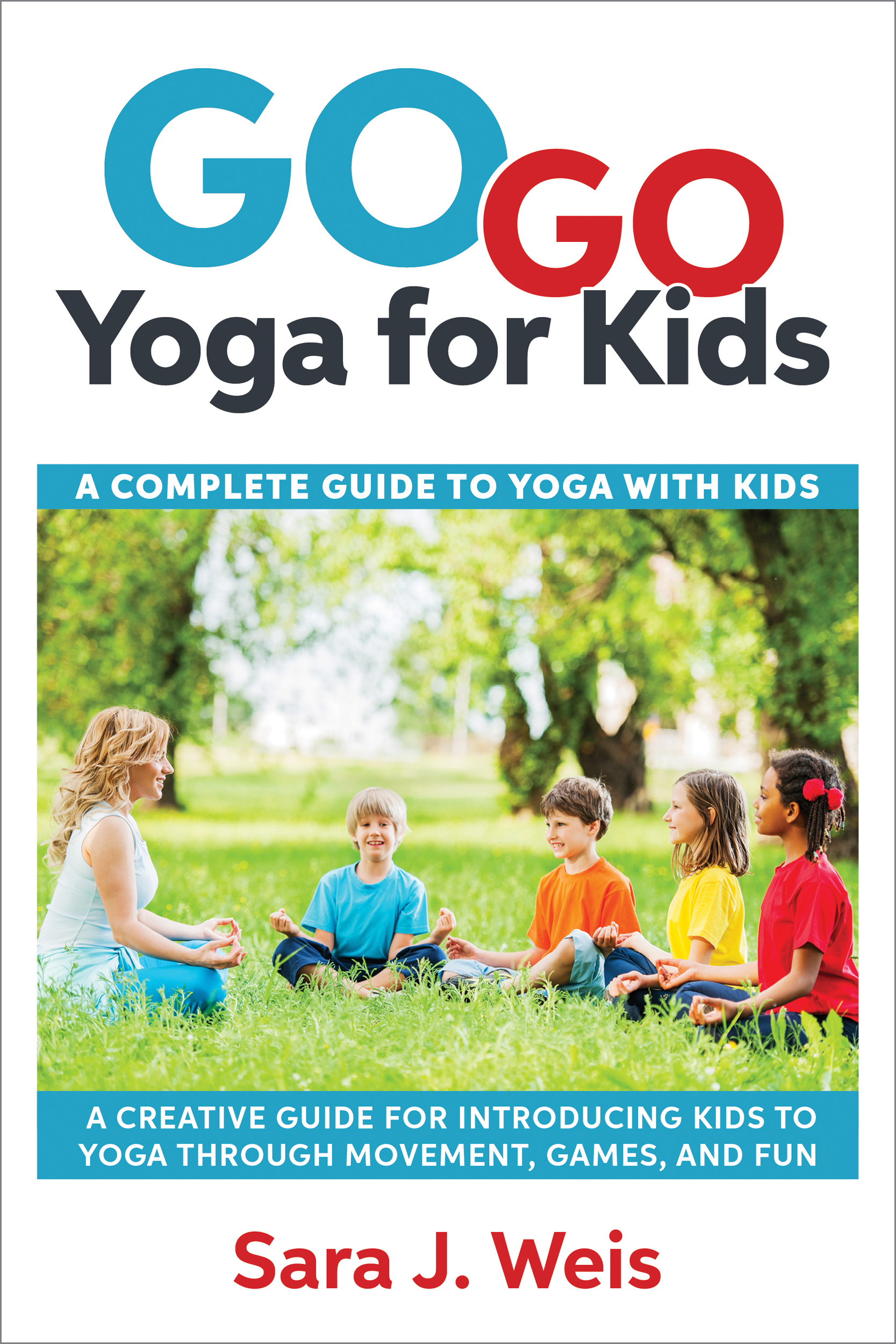 Over 150 fun and creative yoga games, activities, & challenges for all ages
15 ready to use unique yoga lesson plans that will have kids engaged from the start
Ways to bring mindfulness and awareness to all children
Kid yoga photos and pose illustrations
Easy ways to incorporate yoga in the school setting for all types of learners and abilities
How to get your kids involved with yoga at home
Tips on working with teens and tweens
Partner poses, balance activities, group & inversion teaching tips & ideas
Sample parent communication ideas
Examples of where and how to teach yoga for kids
Books, music and other fun resources to help kids learn about yoga.
You can purchase a copy of Go Go Yoga for Kids from our site, from Amazon, or from your local bookstore. Only $12.99 plus shipping. 
Kids Yoga Challenge Pose Cards
30 progressive yoga poses including partner poses
Empowering pose mantras for beginners and meditation
Poses rated from 1-5 stars based on difficulty
Easy to flow poses for your own yoga routine
15 Bonus Games to play using the pose cards
Tested and proven yoga poses to bring most mental and physical benefit
Takes only minutes each day to gain lifelong skills and health benefits
Only $9.99 plus shipping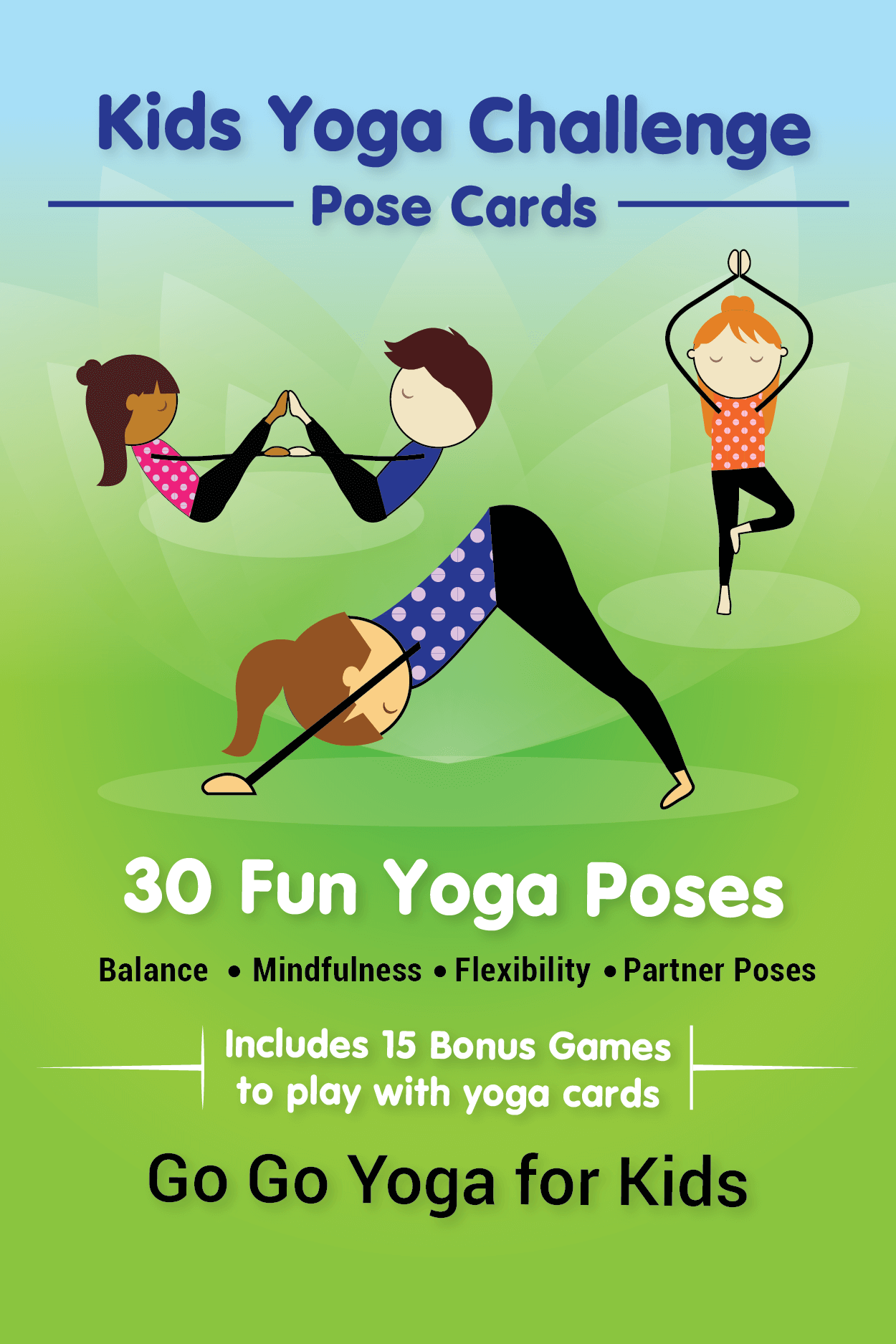 Get the Go Go Yoga for Kids Book and the Kids Yoga Challenge pose cards for one low price. Only $19.99 plus shipping.
As a children's yoga bestselling author, teacher, and speaker, I am always looking for new creative ideas regarding yoga for kids. I found such a resource in Go Go Yoga for Kids! This book is chalk full of great information to help yoga teachers, classroom teachers,youth leaders, counselors, parents, and any others learn how to implement yoga into the lives of children. I was especially intrigued by the way the author incorporated her favorite childhood games in Part 6 of the book and recreated them into yoga games. Very creative and fun! I highly recommend this book to those wishing to learn how to make yoga fun for kids, and how to empower them to be active as well as mindful and meditative at the same time!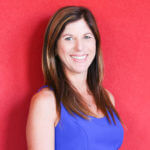 Teresa Anne Powerauthor of ABCs of Yoga for Kids and founder of the International Kids Yoga Day.
As a kid's yoga and mindfulness teacher this book is an invaluable guide. Totally accessible and filled with useful information, games and activities! I love using this book with my students. Brings out the joy of yoga!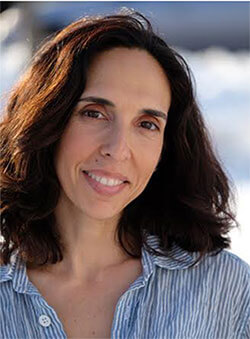 Susan Verdeauthor of award winning I am Yoga, certified yoga instructor and mindfulness teacher
This is a great book for parents, teachers, babysitters, camp counselors and anyone else who wants to introduce yoga to children but doesn't know how. It's short, clear, fun, filled with photos of kids doing the poses–and inexpensive to boot. As someone who's written about mindful parenting and has blogged on Huffington Post and elsewhere about the benefits (and joys) of teacher- and parent-led yoga, I loved that Sara Weis made this book accessible even to people who've never done yoga before. She also knows what kids like–her poses have names like fairy (aka dancer's pose) and castle (downward dog)–and what kid could resist doing "dragon" breathwork? If you only have a few minutes, you can just pick a section to lead the kids in (balancing poses, yoga games…)–each broken down by ages. And if you have time to do a whole yoga session, she shows you how to keep kids entertained with classes that include poses, yoga games, active movements, breathwork unified around a theme like "mythical creatures." I've taught kids yoga before, and if I'd had this book I could have made the classes a lot more fun. Highly recommended for yourself or as a gift to anyone who works with children.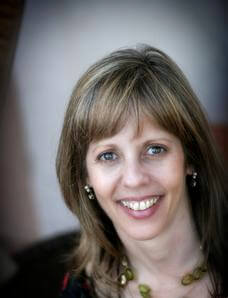 Meryl Davids Landauauthor of Enlightened Parenting
Go Go Yoga for Kids clearly explains how to teach different ages of kids (3-6; 7-11;and tweens and teens): breathwork, sun salutations,a variety of asanas (yoga poses) with both traditional and kid-friendly names, active movement exercises,yoga games, partner poses, and group challenges. The activities are kid-tested for fun and safety, and there's also advice on how to professionally teach yoga to children, as well as tips for parents and classroom teachers on incorporating mindfulness and yoga into kids' daily routines.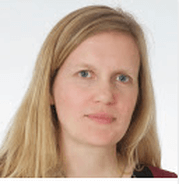 Catharine HannaryMindful Teachers
"As a teacher and Mom to three kids, I found Go Go Yoga for Kids: A Complete Guide to Yoga With Kids to be an amazing resource for getting kids active with yoga. This book will be on my bookshelf both at home and in my Kindergarten classroom. I can easily pull games, community building activities, and yoga poses from this book and have my own kids or students engaged and energized in no time. I look forward to sharing this resource with my fellow educators and friends. It has everything you need to plan, teach, and extend a yoga class for kids of all ages and abilities."
Katherine V. Elementary School Teacher
"I am a public school elementary school teacher, as well as a certified children's yoga teacher. Yoga has always been a part of my curriculum; however, planning the lessons can take a lot of time. Discovering the Go Go Yoga for Kids book has been a blessing! I love the way it's organized, with sections including illustrations and names of poses, breath work, game ideas, ways to communicate with parents, community building ideas, etc. Also, I really like the format used for lesson planning. I will definitely be incorporating the fun themed lessons, this year, in the classroom, and in the studio."
Megan Q. Children's Yoga Instructor, Public School Teacher
"Go Go Yoga for Kids is a must-have resource for anyone teaching yoga to kids. It doesn't matter if you have any training or experience with yoga, this book will successfully guide you through teaching a class. As a kid's yoga instructor, I am always searching for creative and fun ideas to add for my classes. I finally found exactly what I was looking for in Go Go Yoga Kids. With the lesson plans included in this book you have the foundation to lead endless successful classes!"
Crystal T.Kids Yoga Instructor
"This is an easy to read and complete resource about the benefits of yoga, how to teach yoga, and why children need to practice yoga. I love that Go Go Yoga for Kids clearly describes different poses that can be taught to children in age appropriate and engaging ways. As a preschool director, I appreciate that the author has written lesson plans that are ready to use and be taught to kids. If you are looking to implement yoga at home or in your classroom, this is the only book that you need!"
Michelle M.Preschool Director
We support local book stores