Learn 40 Yoga Poses with our new Kids Yoga Challenge App!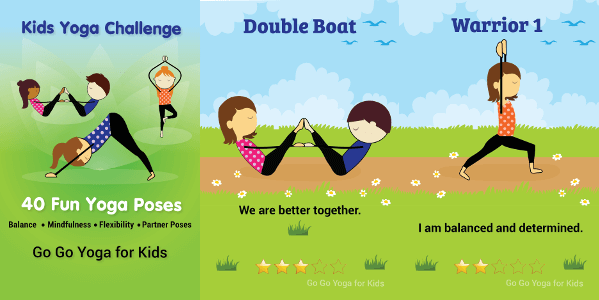 Find the Kids Yoga Challenge in the Apple app store.

40 progressive yoga poses including partner poses
Empowering pose mantras for beginners and meditation
Perfect for all levels
Poses rated from 1-5 stars based on difficulty
Easy to follow full color yoga poses
Tested and proven yoga poses to bring most mental and physical benefit
Takes only minutes each day to gain lifelong skills and health benefits
Get The Best Yoga Poses for Kids
Get kids fit, flexible, and focused with our Best Yoga Poses for Kids Guide.