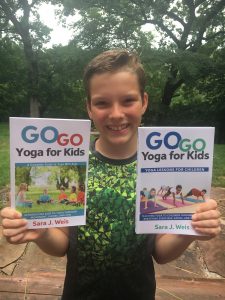 Don't Miss This Summer Savings!
For the next 48 hours, you can grab your copies of our bestselling Go Go Yoga for Kids books for only .99  on Amazon US and UK. That is right!
For less than a dollar, you can have kids yoga lesson plans, games, poses, mindfulness and more.
Get your copies below:
Go Go Yoga for Kids: A Complete Guide to Yoga with Kids
Go Go Yoga for Kids: Yoga Lessons for Children
If you already have copies, thank you so much for your support. I would be so grateful for an honest review on Amazon. That helps others find out about what they will expect and learn.